Disney's Iger says ESPN Plus will be $4.99/month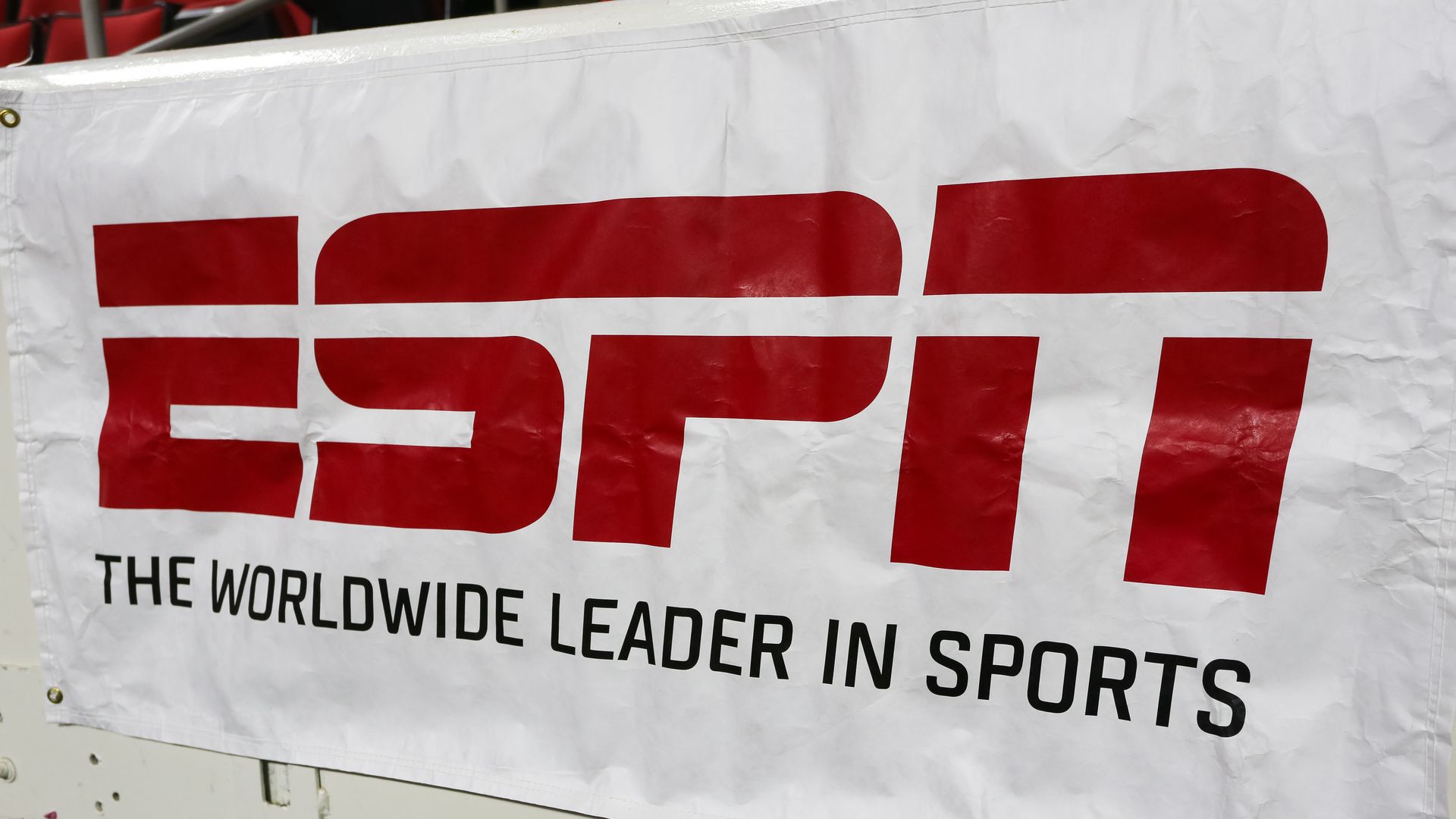 Walt Disney Co. CEO Bob Iger announced Tuesday that Disney's new sports streaming package, set to debut this spring, will be priced at $4.99 monthly and will feature live programming, live sports events and other programming like ESPN's popular 30 for 30 series.
Why it matters: Iger touted growth in digital subscribers (people getting ESPN through digital TV packages on Sling, Hulu, etc.) as a net win for the company, which is looking to transform its linear TV business into a successful digital streaming business. ESPN has lost roughly 12% of of its traditional TV subscribers in six years.
The question for Disney is whether or not consumers will be willing to pay for a standalone sports channel in addition to other digital streaming packages.
At a $4.99 price point, the cost is significantly lower than the cable fee consumers pay currently to access ESPN on traditional TV, which is roughly $8. Still, consumers pay that fee as a part of a broader cable package, which typically costs around $100 monthly.
Iger says that while ESPN and other cable channels lost traditional TV subscribers last quarter, the company's growth story is still positive because of a significant increase in OTT (over-the-top) subscribers.
"The adoption rate of new OTT digital MVPDs has grown significantly ... which is important because it's a sign that young people are coming into multichannel (digital) TV. Cord-nevers (people who have never purchased cable packages) are starting to adopt packages that are less expensive, which is a good sign for us."
— Bob Iger
Iger says the redesigned ESPN App will have three new features:
Scores and highlights and an improved user experience that's extremely customized. Iger says the company will use machine learning to provide customized video and text content.
Live-streamed ESPN networks (provided a user is a subscriber to ESPN's service, either through a traditional cable package or digital TV package)
ESPN Plus, which for $4.99 will include "thousands of hours" of programming and live sports events that are not available on ESPN's current cable channels. "We will continue to invest in original and exclusive content just for the app," Iger says.
Overall, Disney did well last quarter, beating on revenue and earnings per share, the company announced Tuesday.
Revenue: $15.83 vs. expected $15.45 billion expected by Yahoo Finance
Earnings per share: $1.89 vs. $1.61 expected by Yahoo Finance
Driving revenue growth was Disney's Parks and Resorts business, for which revenue grew 13% year over year.
While home entertainment and media networks revenue fell short of Wall Street expectations, the company had a great year at the box office, due to mega hits like Star Wars: The Last Jedi.
Go deeper