White House: Trump lawyers in favor of appointing second special counsel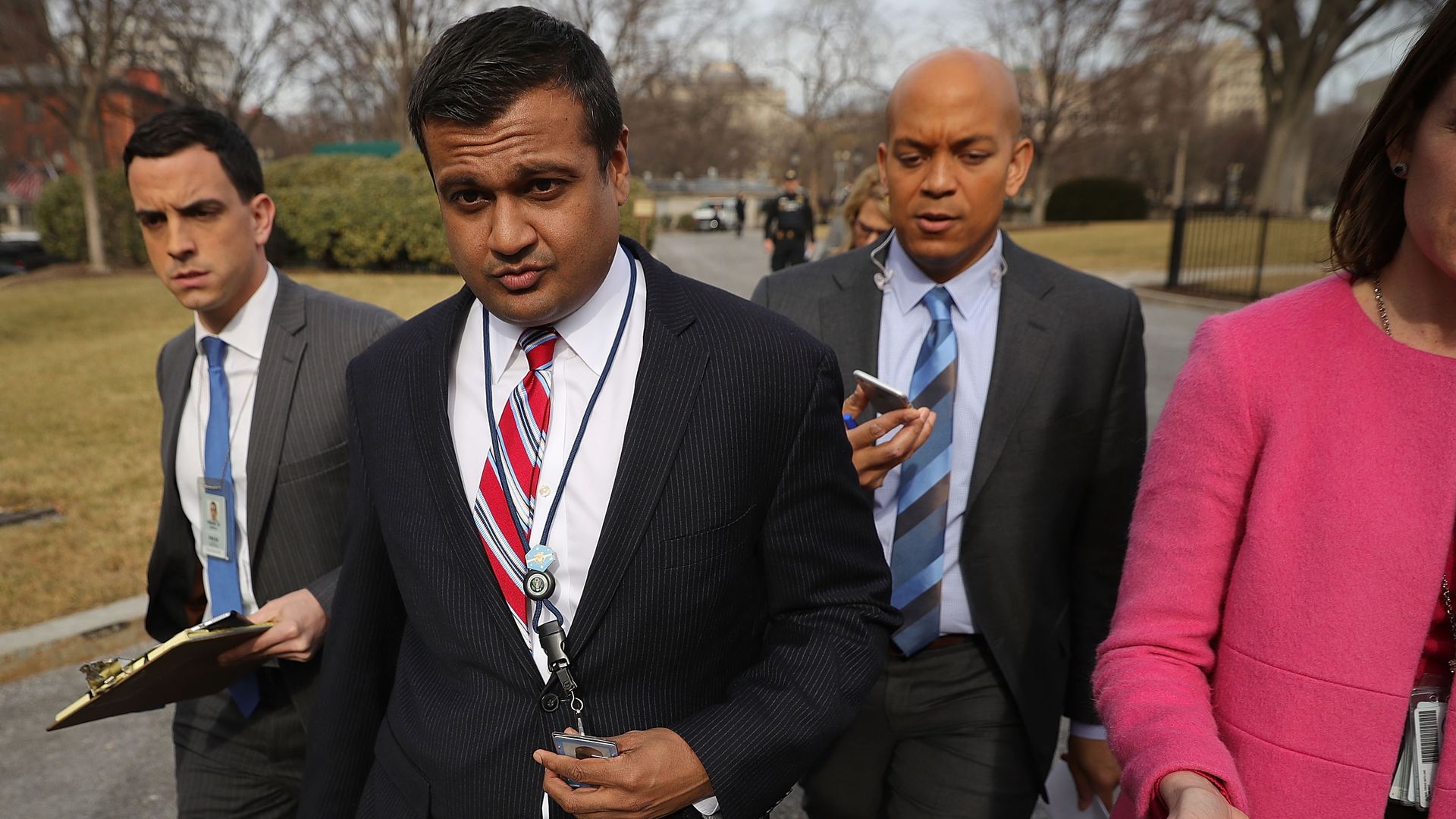 Deputy Press Secretary Raj Shah told reporters on Air Force One Monday that President Trump's attorneys have already approved the idea of appointing a second special counsel to investigate the FBI and Justice Department's actions during the 2016 presidential campaign, according to White House pool reports.
Shah also said that the White House will approach further memos, including the one created by Democrats, in the same way they handled the memo authored by Devin Nunes: "Which is to allow for a legal review, national security review led by the White House Counsel's Office, and then within five days the president will make a decision about declassifying it," said Shah.
Worth noting: Trump reportedly stated that he was in favor of releasing the Nunes memo before actually seeing it.
More from the gaggle:
Will Trump approve of releasing the FISA warrant sanctioning electronic surveillance of Carter Page? Shah said again that the White House will entertain any document voted out of the House Intelligence Committee the same way.
Trump's tweet calling Rep. Adam Schiff a leaker: "We don't really see any reason why anybody else would leak his information other than partisan political stunts by Adam Schiff and other members of the minority."
Go deeper