Waymo: Uber cheated to win self-driving car race "at all costs"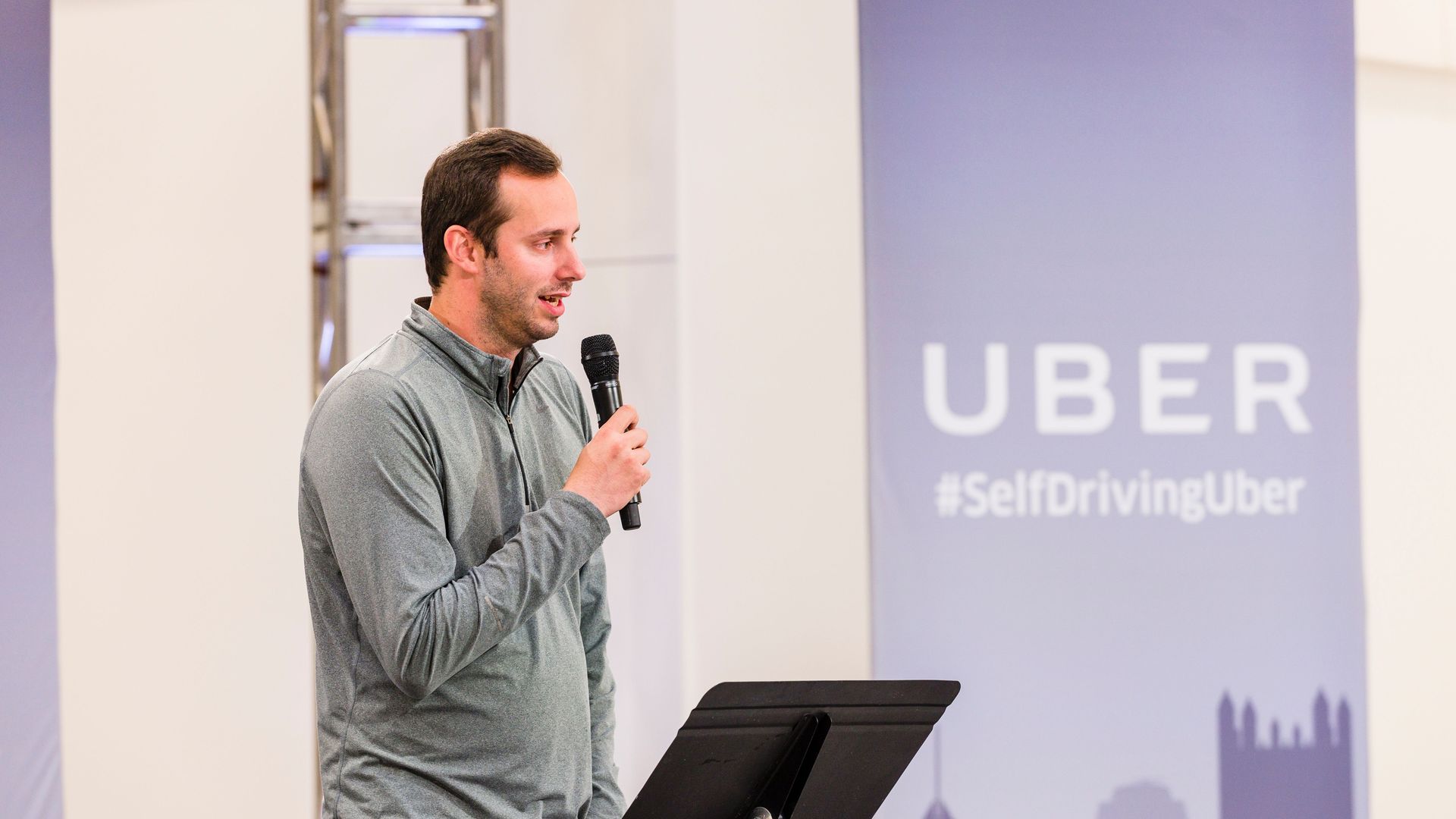 Kicking off the trial on Monday, Waymo's lawyer spent much of his opening statements to the jury painting Uber (and its then-CEO Travis Kalanick) as committed to winning the self-driving car race "at all costs"—including through cheating.
Why it matters: Over the next three weeks of the trial, Waymo will have to convince the jury that Uber not only plotted with one of its former employees to steal its technology, but that it actually did, and has been using it to advance its own development of self-driving cars.
Waymo presented the jury with emails and meeting notes from Uber executives showing Kalanick was intent on catching up to Waymo and viewed Anthony Levandowski as crucial to achieving that.
Uber's side: Predictably, Uber's lawyer opened his statements to the jury by denying Waymo's claims that it cheated and plotted to steal its technology.
Instead, Waymo's real motive, says Uber, has been to thwart a company it's long seen as competitor with its growing stable of self-driving car experts.
"Uber regrets ever bringing Anthony Levandowski on board," said Uber attorney Bill Carmody, in a reminder that the former executive is not on trial here, despite his bad behavior. "And the reason they do so, is because for all his time at Uber, all they have to show for bringing on Anthony Levandowski is this lawsuit."
What you won't get to see: Each side is spending part of its opening statements going over the alleged trade secrets at stake in the trial. This portion is closed to the public, so we won't get to see the tech in question.
Go deeper: Check out the slides presented by Uber and Waymo to the jury on Monday.
Go deeper