U.S. and U.K. lawmakers to huddle amid social media probes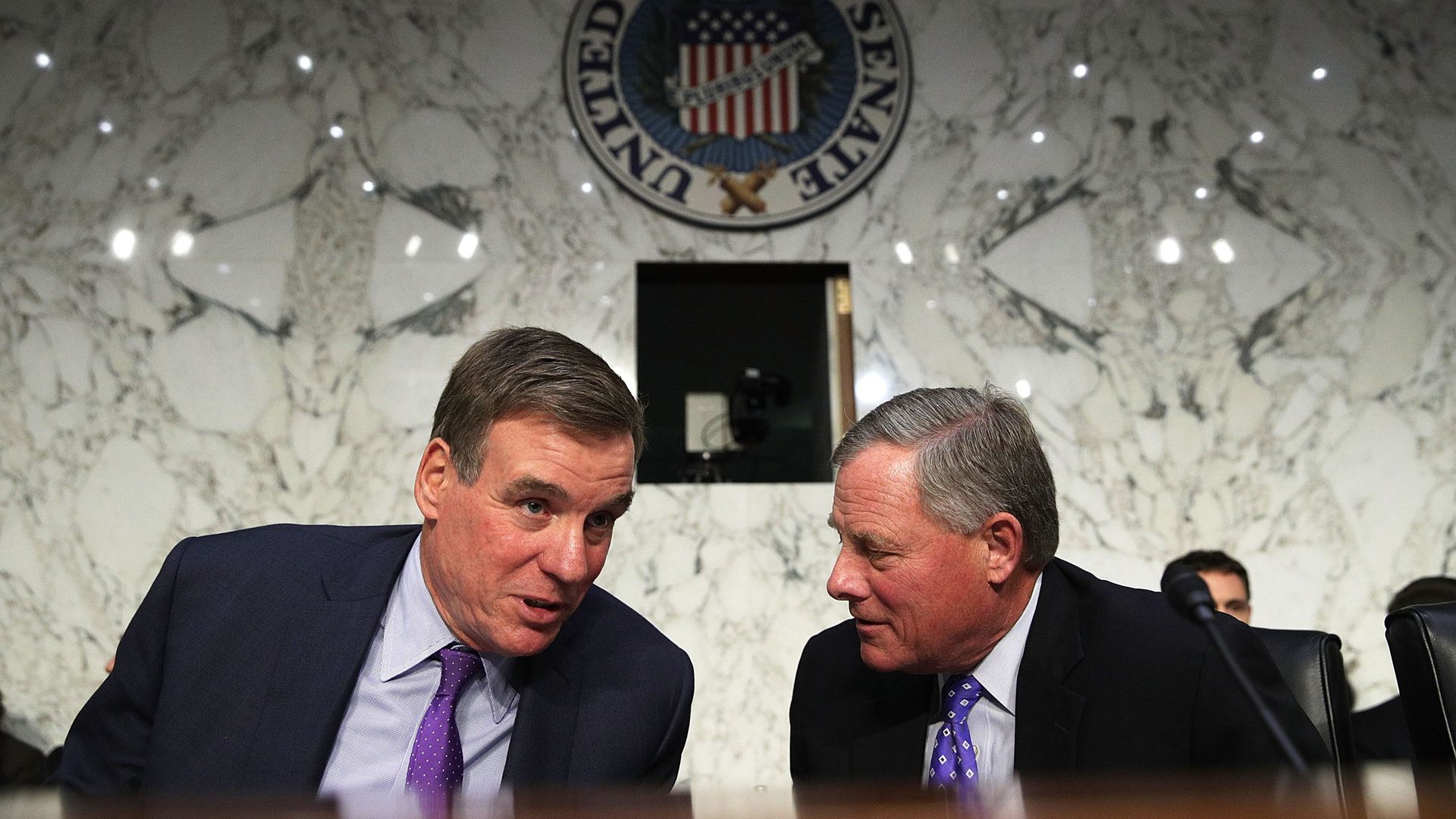 U.S. lawmakers examining the role of social media in elections plan to meet with counterparts from the U.K. this week, Axios has learned.
Why it matters: It underscores the global nature of concerns about Big Tech.
The details: A Congressional aide familiar with the matter said that Senate Intelligence Committee Chairman Richard Burr (R-N.C.) and Vice Chairman Mark Warner (D-Va.) would meet with British Members of Parliament Damian Collins and Paul Farrelly, who are on the committee looking into social media platforms across the Atlantic. The huddle is set for this week on Capitol Hill.
Between the lines:
While the exact agenda for the meeting wasn't clear, all the lawmakers are involved with high-profile probes into the way disinformation spreads online.
Collins chairs the parliamentary Digital, Culture, Media and Sport Committee — of which Farrelly is a member. The committee is holding a hearing with representatives of Google, Facebook and Twitter this week in Washington as once aspect of a larger look at fake news.
Burr and Warner held a hearing with the companies in November as part of the Senate Intelligence Committee's investigation into Russian election interference.
Go deeper