Updated Feb 6, 2018 -

World
Tillerson sounds alarm over China's influence in Latin America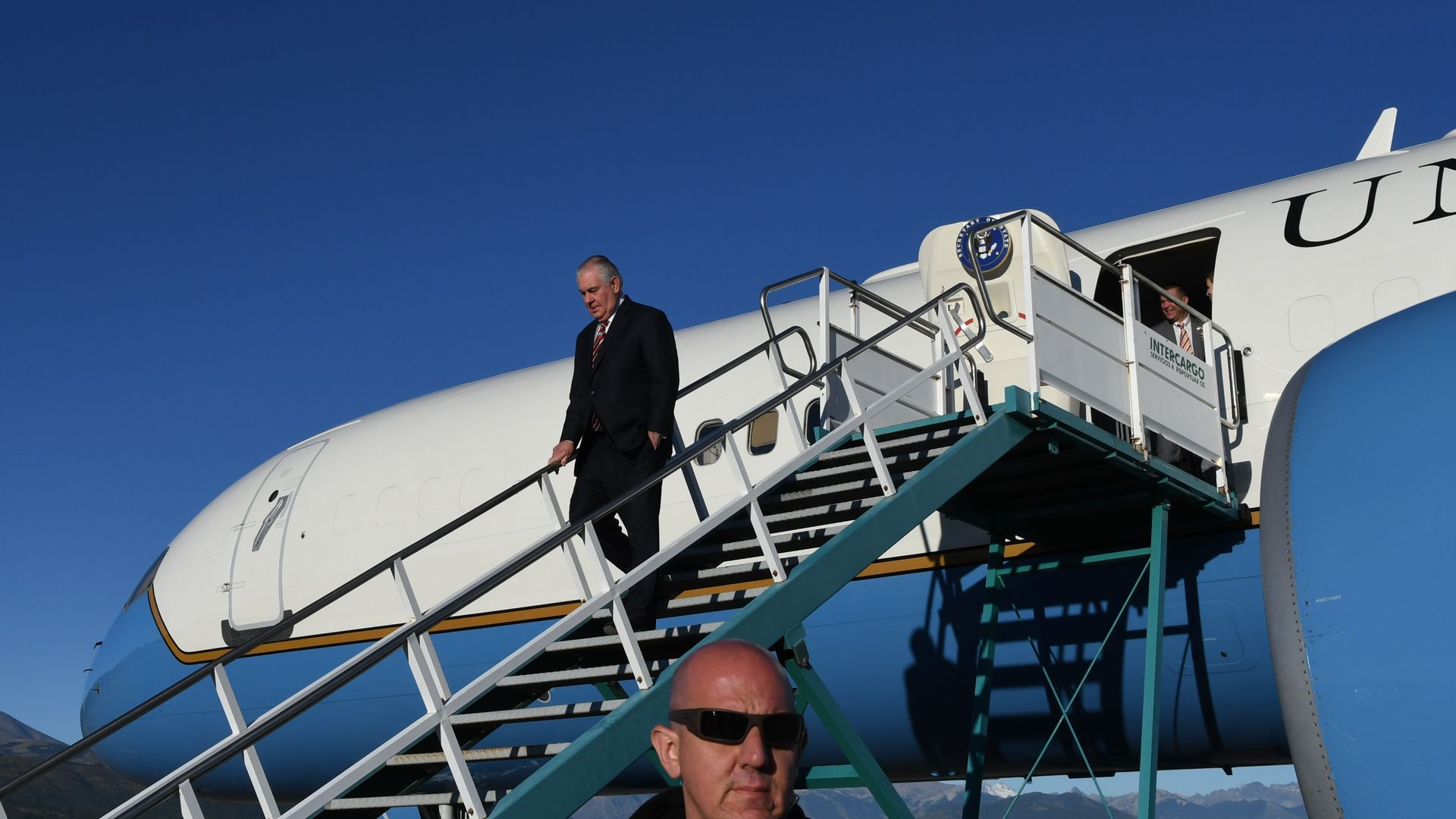 Ahead of his visit this week to South America, Secretary of State Rex Tillerson has been warning about the rising influence of China and Russia in the region. "Latin America doesn't need new imperial powers that seek only to benefit their own people," he said last week.
The big picture: China is now the top trading partner of Brazil, the region's largest economy, as well as Argentina and Peru, the two South American stops on Tillerson's trip. Last month in Chile, Tillerson's Chinese counterpart announced further plans to invest in Latin America, as part of China's massive Belt and Road initiative.
The two sides
Tillerson's case: He said before departing Texas for Mexico last week that China "offers the appearance of an attractive path to development," but that comes with the price of "long-term dependency" on a country that doesn't share the "fundamental values" of the region. The U.S., he argued, seeks not profits but partnership.
The Chinese counter-argument, from an op-ed in the Communist Party-linked Global Times: "China is merely doing business with Latin America and all the trade ties are based on the countries' free will and for mutual benefit ... However, the U.S. has long seen Latin America as its backyard," it said, per CNBC.

China Daily, meanwhile, accused the U.S. of maintaining Cold War "paranoia" while "the rest of the world has moved on."
The Trump factor: Approval of President Trump in Argentina, where Tillerson spoke Monday, sits at 11%, down from 55% under Barack Obama, according to Gallup.
Analysis
Ted Picccone, Brookings: "For now, China's rise has not unduly harmed core U.S. national security interests in the Western Hemisphere, but it has challenged U.S. influence and warrants continued attention."
The latest: Tillerson was asked about his China comments on Monday in Argentina, and said the issue hadn't come up in his meeting with the country's foreign minister.
Go deeper: Stephen Kaplan of the Wilson Center analyzes the spike in Chinese investment in Latin America, writing in the Washington Post.
Go deeper