Larry Nassar sentenced up to 125 years in sexual abuse case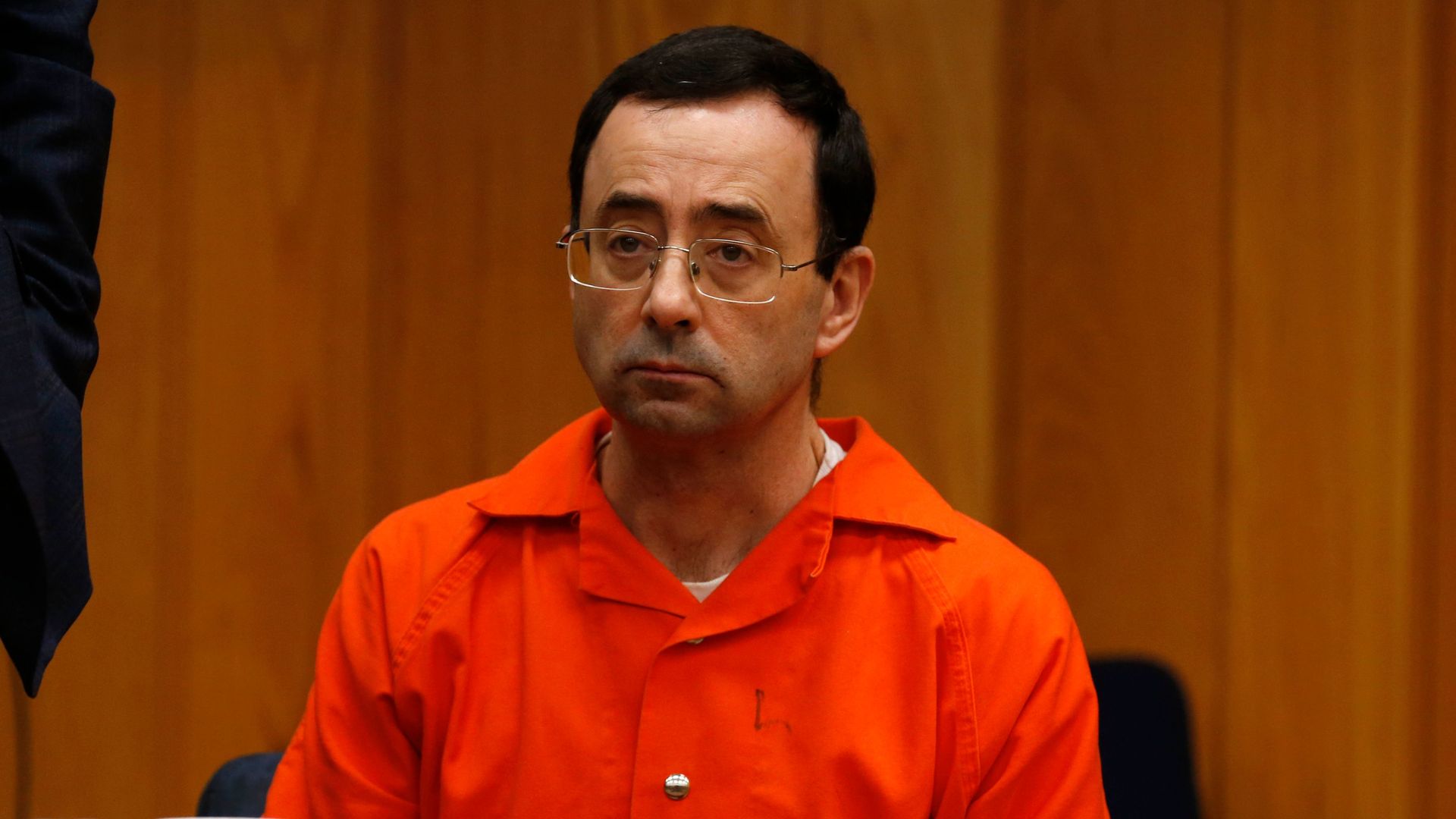 Former gymnastics doctor for the USA Gymnastics team and Michigan State University, Larry Nassar, was sentenced to an additional 40 to 125 years in prison on Monday, CNN reports.
The backdrop: Nassar has been accused by more than 200 women of sexual harassment and assault. At his sentencing hearing, he apologized for his actions, saying that the victim statements had "impacted me to my innermost core," per CNN.
"It's impossible to convey the depth and breadth of how sorry I am to each and everyone involved. The visions of your testimonies will forever be present in my thoughts."
—
Larry Nassar during sentencing.
Previously, Nassar was sentenced to 40 to 175 years in prison for multiple counts of criminal sexual conduct and 60 years for possession of child pornography.
Go deeper: The overwhelming case against Larry Nassar
Go deeper