Kenyatta-Odinga standoff reflects both personal and ethnic tensions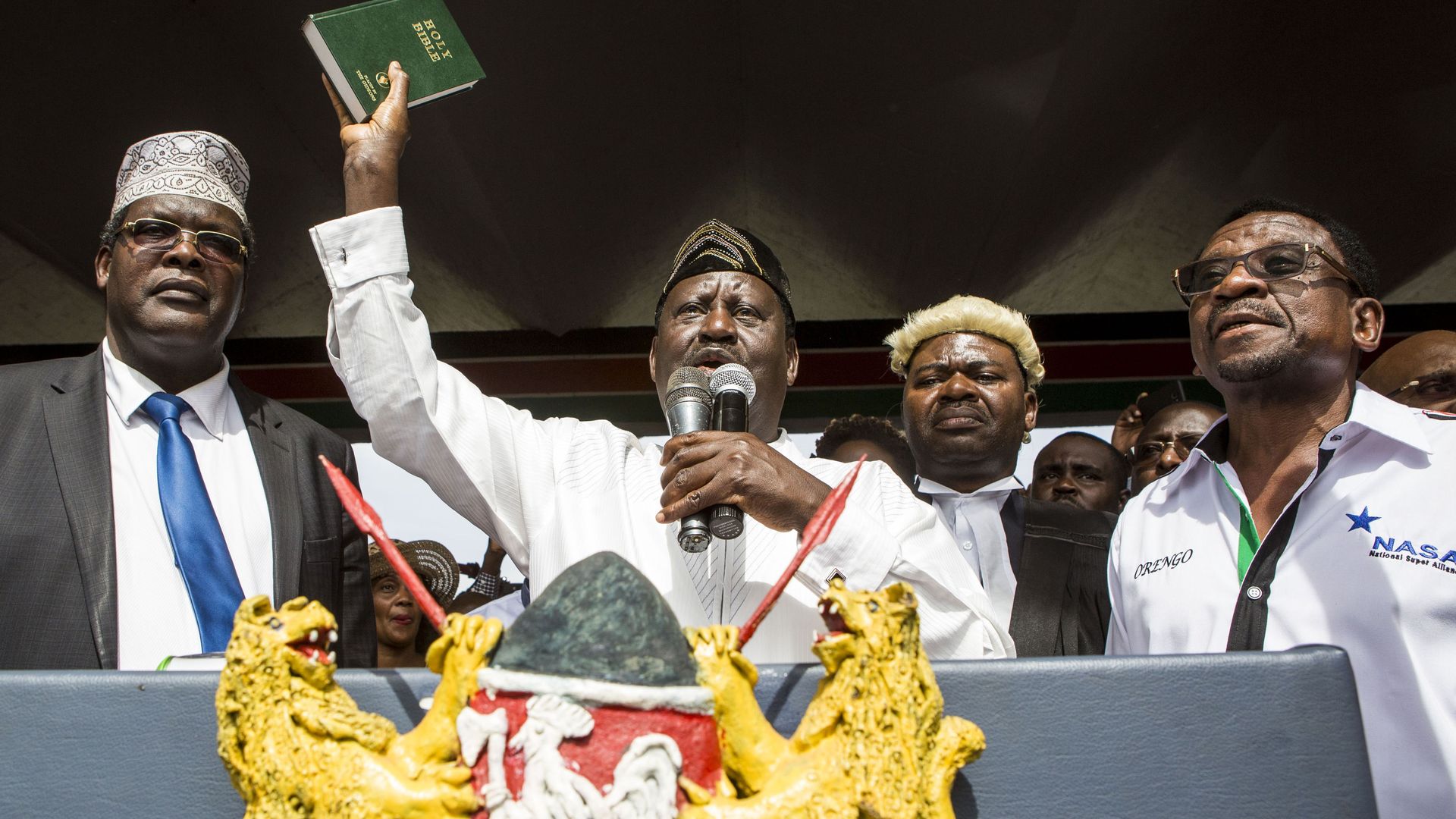 Kenyan opposition candidate Raila Odinga had himself sworn in as the "people's president" on January 30 in the presence of thousands of supporters in downtown Nairobi's Uhuru Park and despite threats of retribution by President Uhuru Kenyatta. Shortly afterward, the administration declared Odinga's National Resistance Movement (NRM) an "organized criminal group" open to charges of treason.
The backdrop: The current political impasse follows two disputed elections and associated judicial decisions. At the end of a convoluted process, Kenyatta, the incumbent, was declared the winner. However, Odinga and his supporters, up to half of the electorate, reject this outcome.
The dispute between Kenyatta and Odinga is both a personal feud and an ethnic one. Kenyatta is personally wealthy and is seen as the face of big businesses. As the son of Jomo Kenyatta, who led the liberation struggle against the British and became Kenya's first president, he is also an avatar of the Kikuyu tribe. Odinga, though nearly as wealthy as Kenyatta, appeals chiefly to the poor in Nairobi's slums, as well as the Luo ethnic group and others who feel marginalized. He is the son of Oginga Odinga, who was Kenya's (and Jomo Kenyatta's) first vice president.
[UNSUPPORTED BLOCK TYPE: axiom]
John Campbell is the Ralph Bunche Senior Fellow for Africa Policy Studies at the Council on Foreign Relations.
Go deeper