Exxon backs federal methane regulation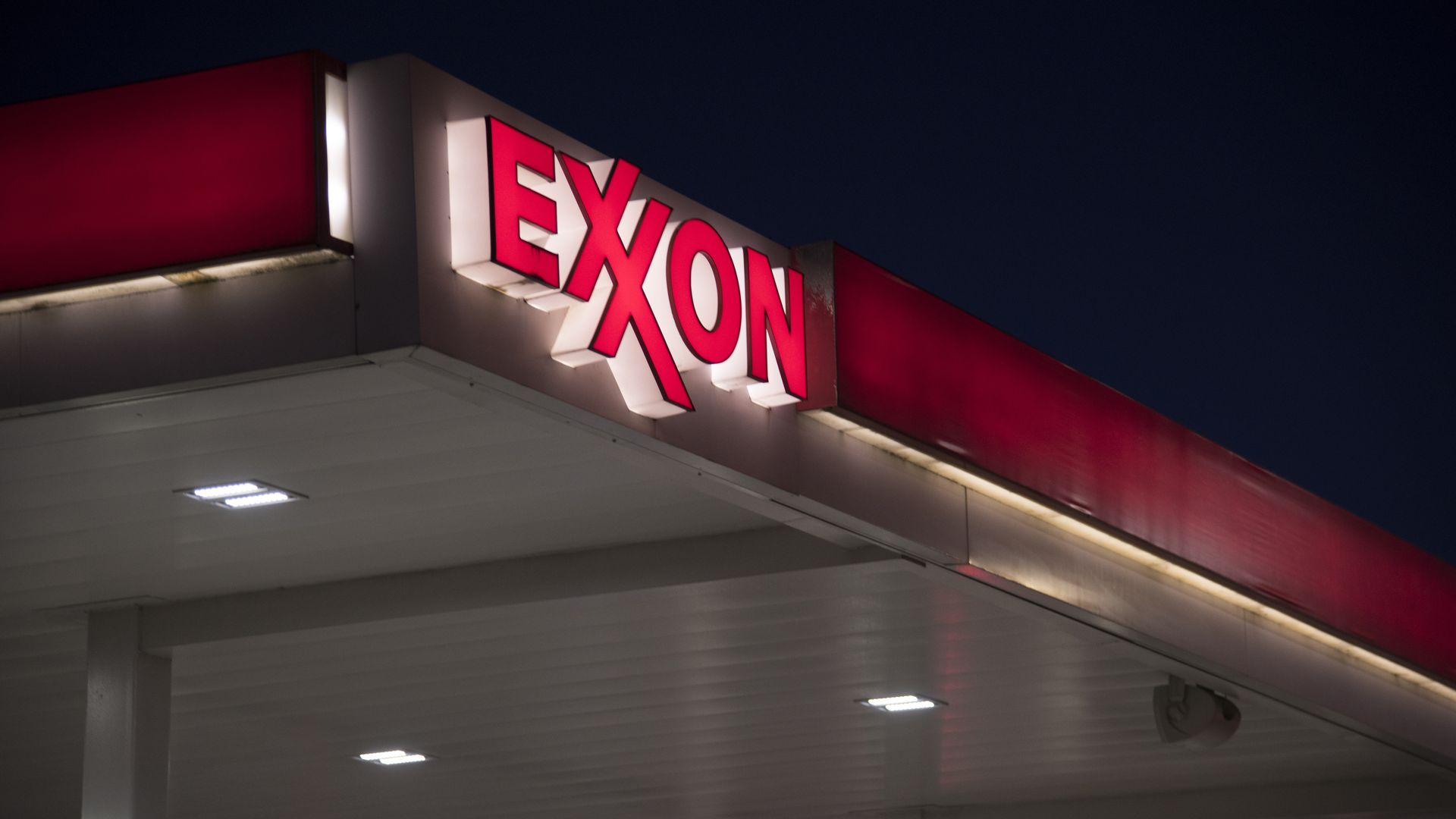 America's biggest oil company is supporting a federal regulation on emissions of methane, a potent greenhouse gas that's also the primary component of natural gas.
Why it matters: The move puts the oil and gas giant at odds with many of its smaller peers that are urging President Trump to wholly repeal an environmental regulation issued by the Obama administration. It's the latest and among the most significant signs that some of the biggest fossil-fuel companies want regulatory certainty over outright deregulation.
The gritty details:
Sara Ortwein, president of XTO Energy, a wholly owned subsidiary of Exxon, said in a blog post published on Exxon's website Monday that the producer had recently joined European oil and gas companies in committing to a set of voluntary methane reductions.
She goes on to say the methane emissions of those companies "constitute a very small fraction of the overall natural gas picture. The correct mix of policies and regulations help raise the bar."
An Exxon spokesman told Axios in an email that "we're sharing our view with regulators."
Yes, but: Company officials fell short of saying they are explicitly calling on the Trump administration to actually issue regulations. It's a subtle but important distinction that's similar to its public support of a carbon tax, despite not actively lobbying Congress to pass one.
What's next: The Interior Department and Environmental Protection Agency are both still working out to what degree (if at all) they issue regulations on methane, after working to repeal the ones the Obama administration had issued. The Interior's rule under Obama would have affected existing and new wells on federal lands only. The EPA rule under Obama would have affected only new wells but on all types of lands.
Go deeper:
Go deeper