The push to make drug prices a campaign issue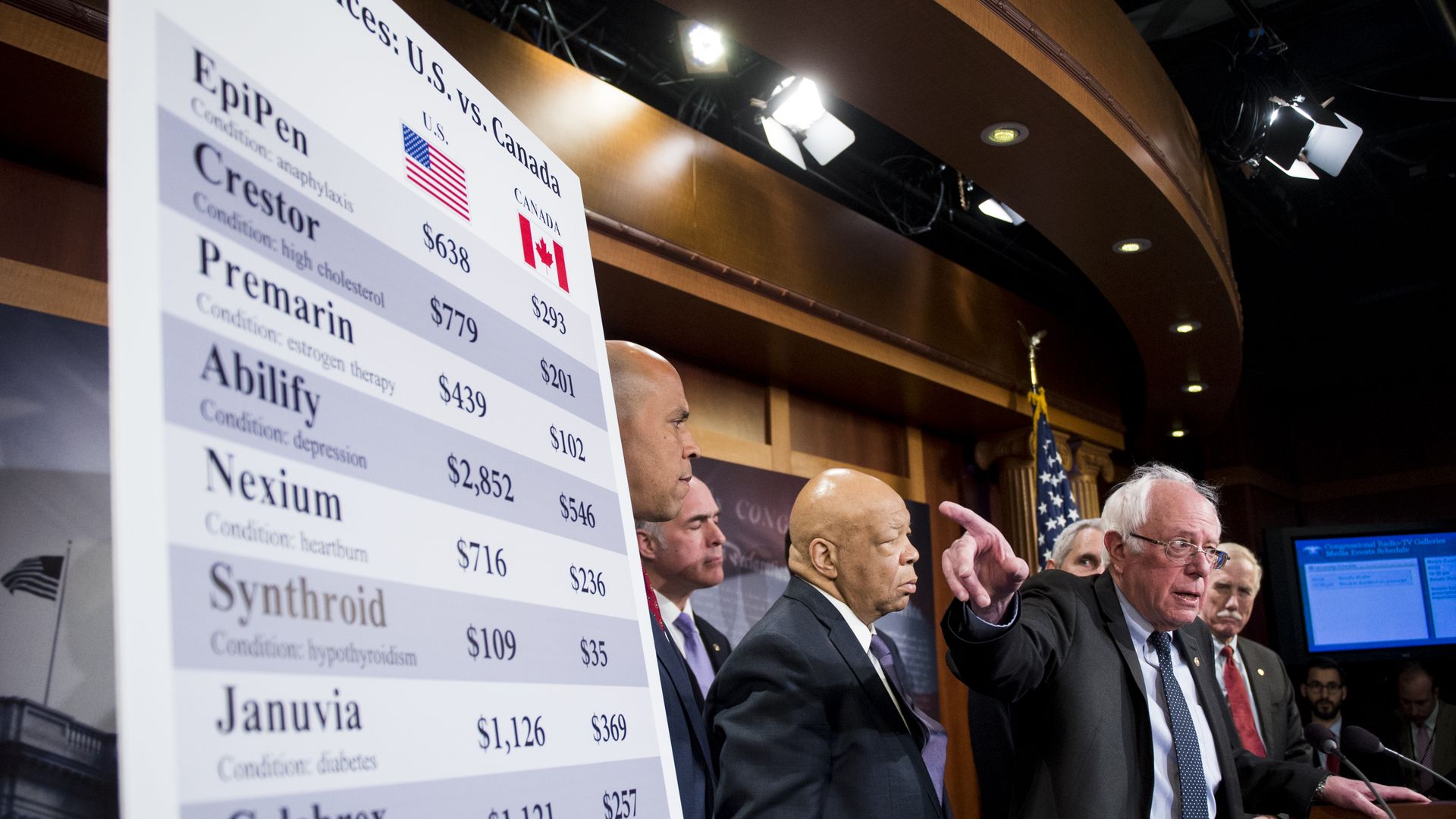 Some Democratic-leaning advocates are working hard to keep drug pricing at the center of the political debate as we head toward this year's midterms — and it may not be that hard of a sell.
The latest: New polling data from the advocacy group Patients For Affordable Drugs shows widespread support for more action on drug pricing — a popular campaign promise of President Trump's, but one that hasn't gotten a ton of traction yet in Washington.
75% of those surveyed said Congress and Trump "need to do more" on drug prices; just under 10% said they've done enough.
Voters were split about evenly as to whether drug prices should be "a top priority" or "an important priority," but few placed it any lower than that.
The big picture: This polling was done to help build support for the CREATES Act, a bill designed to make it easier for would-be generic competitors to obtain samples of brand-name drugs to use in their own development process. The bill has bipartisan support in the Senate, and backing from a bipartisan array of outside interest groups, too.
Go deeper