Israel issuing deportation notices to thousands of African migrants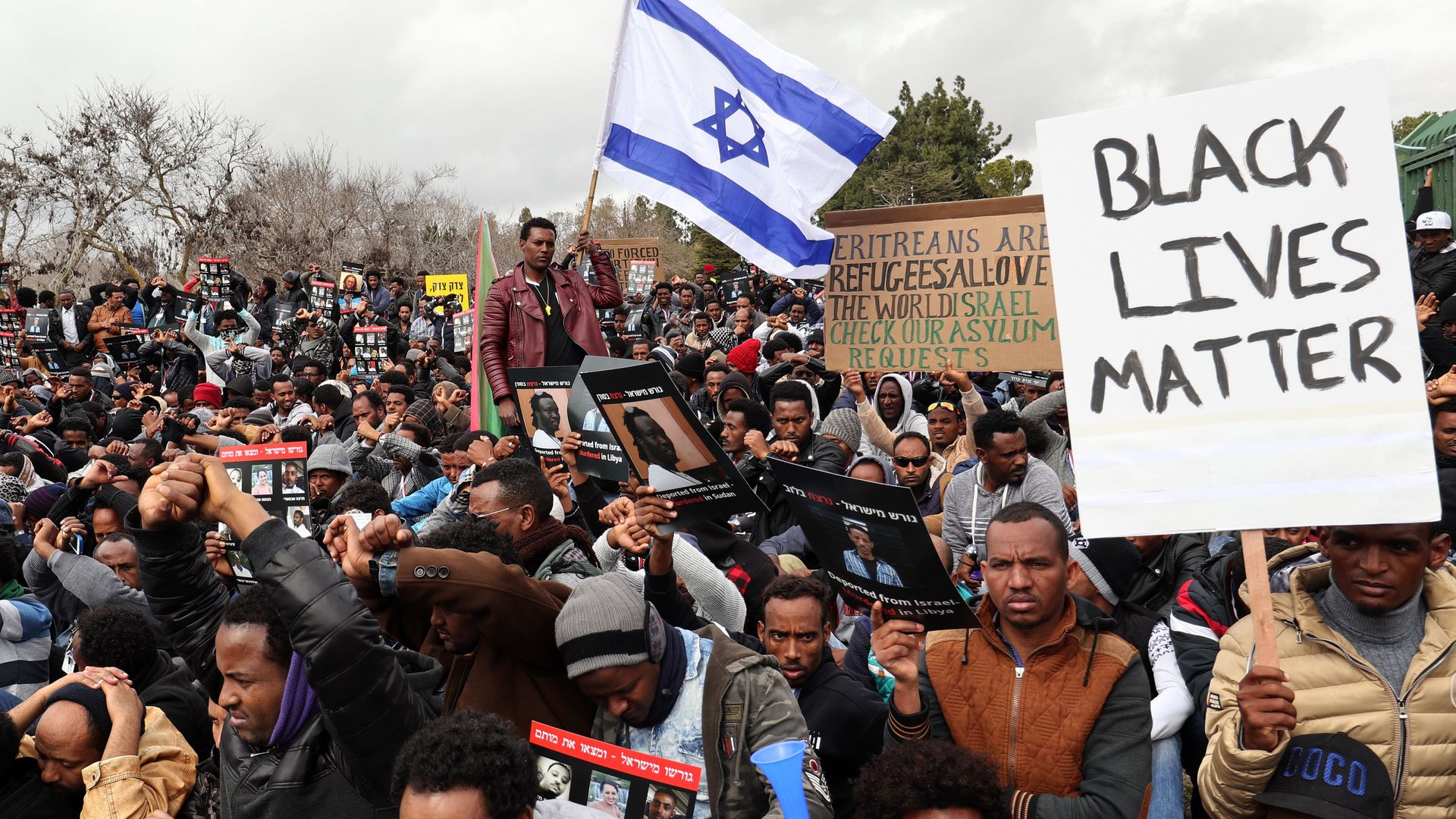 Israeli authorities on Sunday began serving deportation notices to thousands of Eritrean and Sudanese migrants and asylum seekers, telling them that they have 60 days to leave the country for an unnamed African country, The Associated Press reports.
The details: Israel has given the migrants until the end of March to leave or face jail time, while offering $3,500 payments and free airfare. The deportation plan "sparked an unexpected backlash from liberal Israelis and their American Jewish allies who say Israel — established in the wake of the Holocaust — should never be turning away those in need," per the AP.
The backdrop: Israel has long been cracking down on the influx of African migrants who entered illegally to escape war, economic hardship and persecution. Per The New York Times, Israeli Prime Minister Benjamin Netanyahu warned they would endanger Israel's "existence as a Jewish and democratic state."
By the numbers: The U.N. High Commission for Refugees official recently said about 27,000 Eritreans and 7,700 Sudanese live in Israel and the country has only granted refugee status to 11 migrants since 2009.
Go deeper