Report: House Intel to consider Democrats' memo Monday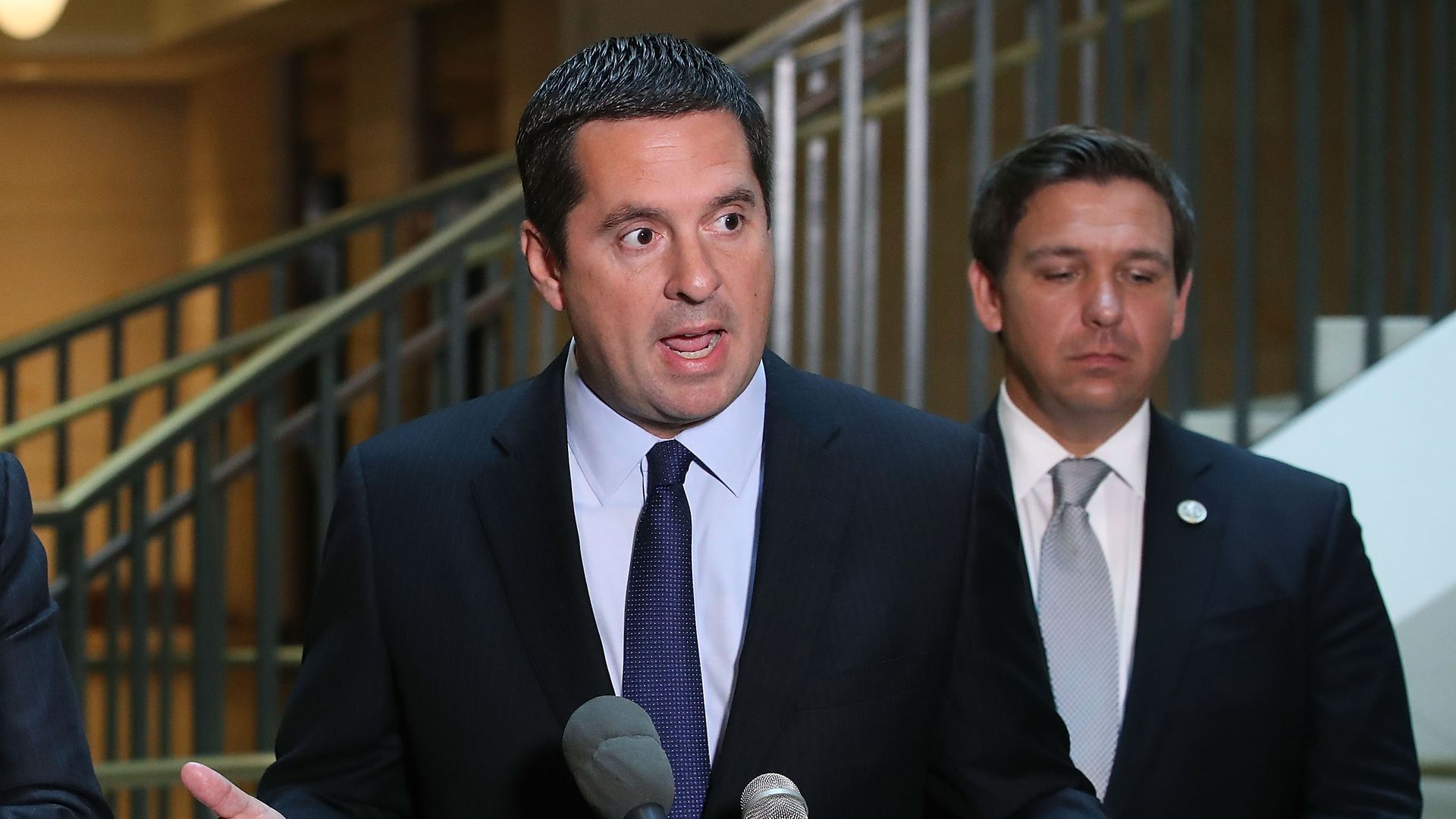 Two sources on Sunday told Reuters the U.S. House Intelligence Committee plans to consider a Democratic memo seeking to counterweight a GOP document released last Friday, which alleged bias at the FBI and Justice Department against President Trump.
The backdrop: When Republicans on the House Intelligence Committee voted to release the memo, written by Chairman Devin Nunes, they didn't approve the release of the Democratic document. Per Reuters, citing a source, Monday's meeting is slated for 5 p.m.
Go deeper