Durbin: DACA deal unlikely this week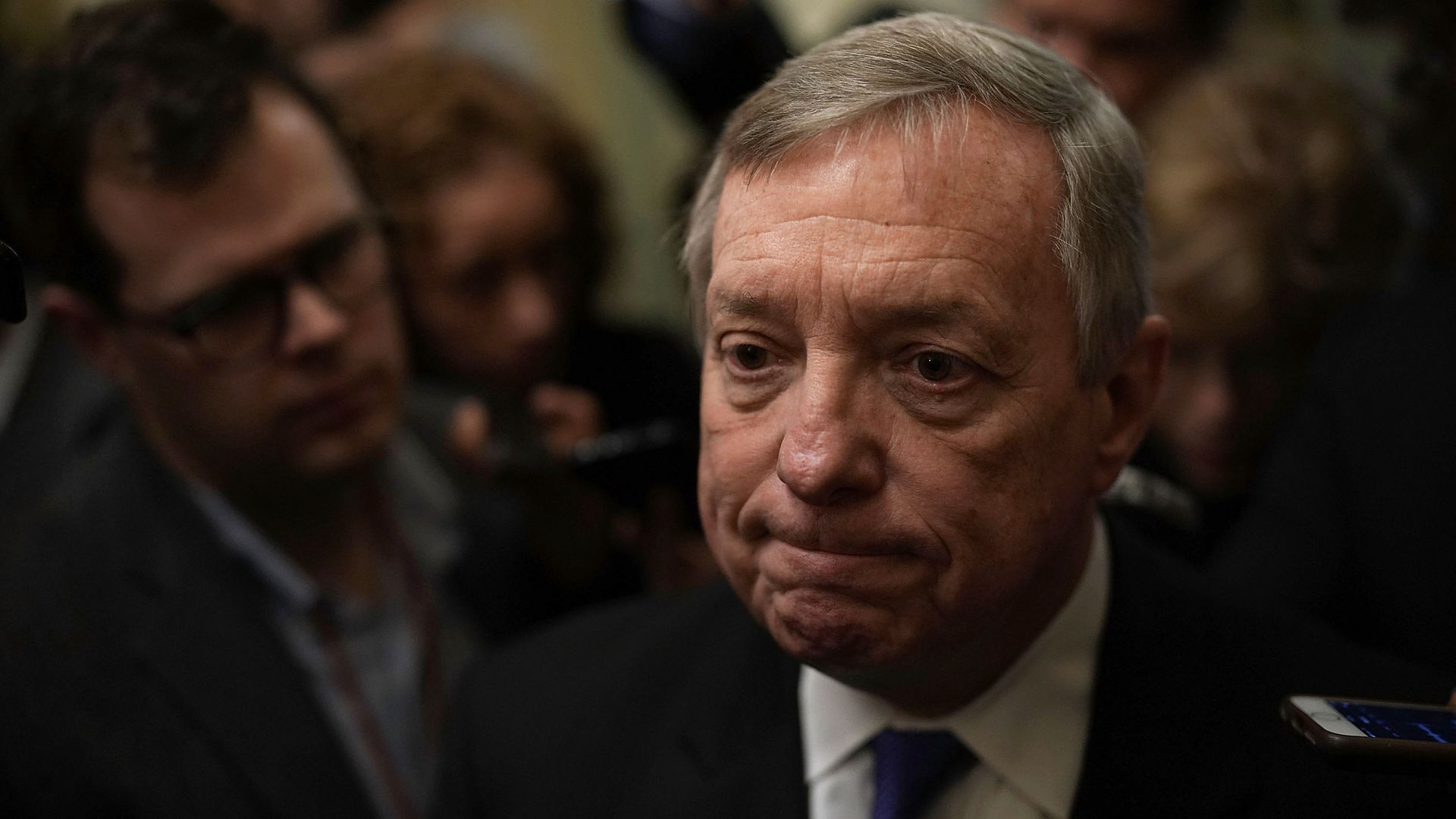 The number two Senate Democrat, Dick Durbin, said Sunday on CNN that he's not expecting a deal to be reached by Thursday — when government funding expires — to protect young immigrants from deportation.
"There is not likely to be a DACA deal, though we're working every single day on telephone calls and person to person, to try to reach this bipartisan agreement. ... I don't see a government shutdown coming, but I do see a promise by Senator McConnell to finally bring this critical issue that affects the lives of hundreds of thousands of people in America, finally bringing it to a full debate. That's what we were looking for when there was a shutdown. We've achieve that goal, we're moving forward."
— Durbin said on CNN's 'State of the Union.
The backdrop: A partisan standoff over a deal to protect nearly 800,000 young undocumented immigrants, who were brought to the U.S. as children, caused a partial government shutdown for three days last month.
Democrats later voted to end the shutdown after being assured by Republican Senate Majority Leader Mitch McConnell that he would introduce an immigration bill to address the issue. Lawmakers must pass another spending measure by Thursdayto keep the federal government open.
Go deeper: Shutdown watch is back
Go deeper