House GOP: More memos to come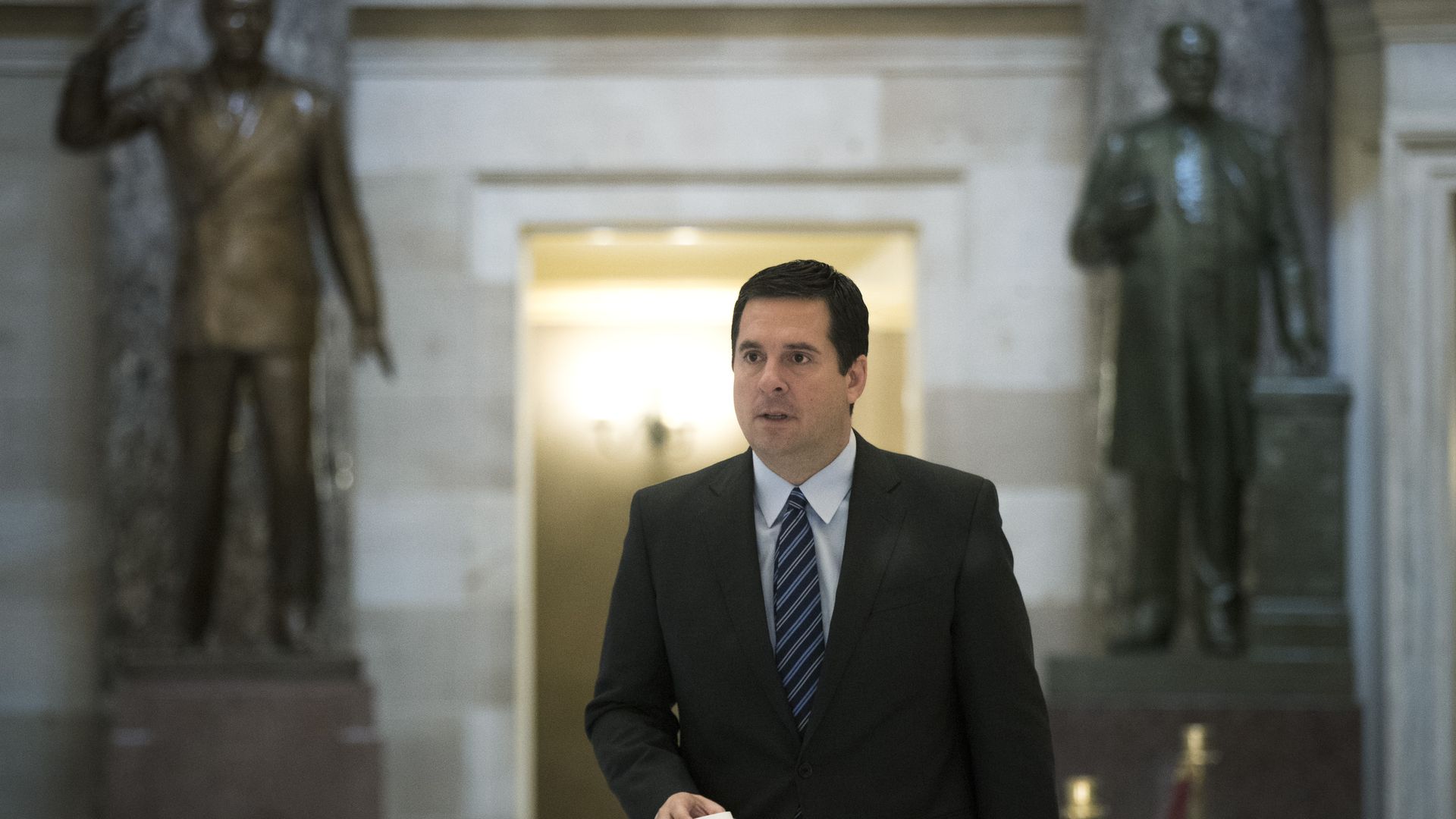 "The memo" — which pitted the Justice Department against the White House and brought ugly partisan sniping into stark relief — is only the beginning. Republican sources close to Devin Nunes tell me he's assured them there's much more to come.
The House Intelligence chair and his team have told members and associates they've found other examples of politically motivated "wrongdoing" across various agencies, including the FBI, the broader Justice Department, and the State Department.
What we're hearing: Republicans close to Nunes say there could be as many as five additional memos or reports of "wrongdoing." But a source on the House Intelligence Committee tells me there's no current plan to use the same extraordinary and highly controversial process they just went through, with a vote and ultimately a presidential approval to declassify sensitive information.
A Republican member briefed on Nunes' investigations told me: "There are several areas of concern where federal agencies used government resources to try to create a narrative and influence the election. Some have suggested coordination with Hillary Clinton operatives, [Sidney] Blumenthal and [Cody] Shearer, to back up the false narrative."
I'm told the Nunes team has discussed producing additional reports or disclosures that don't require declassification.
Nunes hinted at what's coming next in an interview with Fox News anchor Bret Baier on Friday.
Baier asked Nunes if more memos are going to come out. "Yeah, so this completes just the FISA abuse portion of our investigation," Nunes replied. "We are in the middle of what I call phase two of our investigation, which involves other departments, specifically the State Department and some of the involvement that they had in this."
Names you'll hear a lot more often: A Republican source briefed on Nunes' investigations told me some of the work focuses on the activities of two longtime backers of Bill and Hillary Clinton: Sid Blumenthal and controversial activist Cody Shearer. The Guardian has reported that the FBI reviewed a second Trump-Russia dossier which Shearer — an ally of Bill Clinton's White House back in the '90s — put together.
Philippe Reines, Hillary Clinton's closest aide for more than a decade, told me he has never heard of Shearer.
Correction: This post originally misspelled Blumenthal's first name. It is Sidney, not Sydney.
Go deeper