Trudeau: "We won't be pushed around" on NAFTA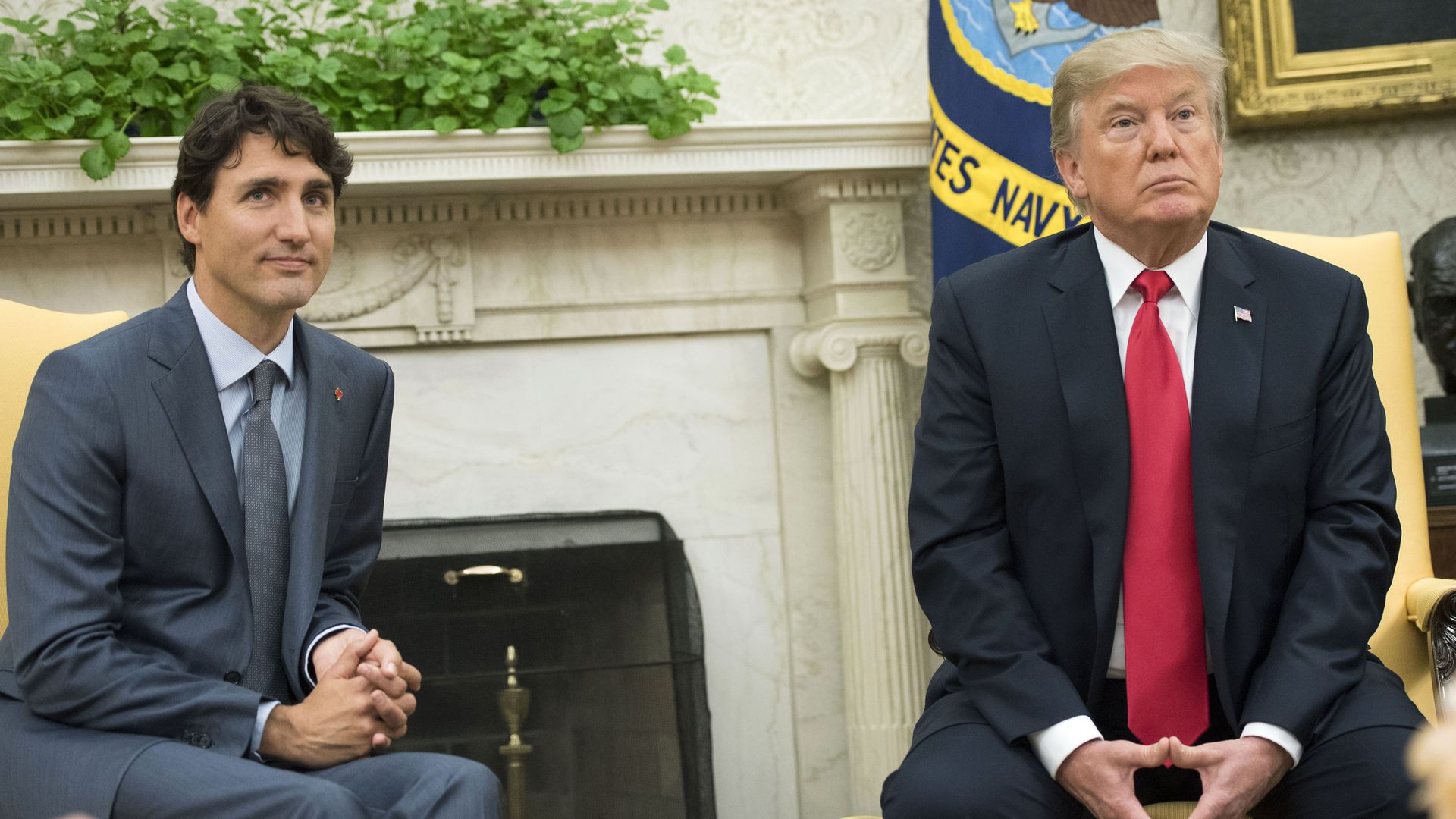 Canadian Prime Minster Justin Trudeau said on Friday that Canada would "walk away" from NAFTA negotiations if it isn't suitable, Politico reports. "We aren't going to take any old deal," he said. "Canada is willing to walk away from NAFTA if the United States proposes a bad deal. We won't be pushed around."
Why it matters: President Trump has spoken frequently about how he believes NAFTA to be unfair to the United States, and that he would be willing to begin the withdraw process from the agreement. Monday marked the end of the sixth round of negotiations, and the three leaders "indicated that they were seeing progress emerging," Politico reports.
Go deeper: Senate Republicans lobbying Trump to stay in NAFTA.
Go deeper