Nunes didn't read the FISA applications mentioned in memo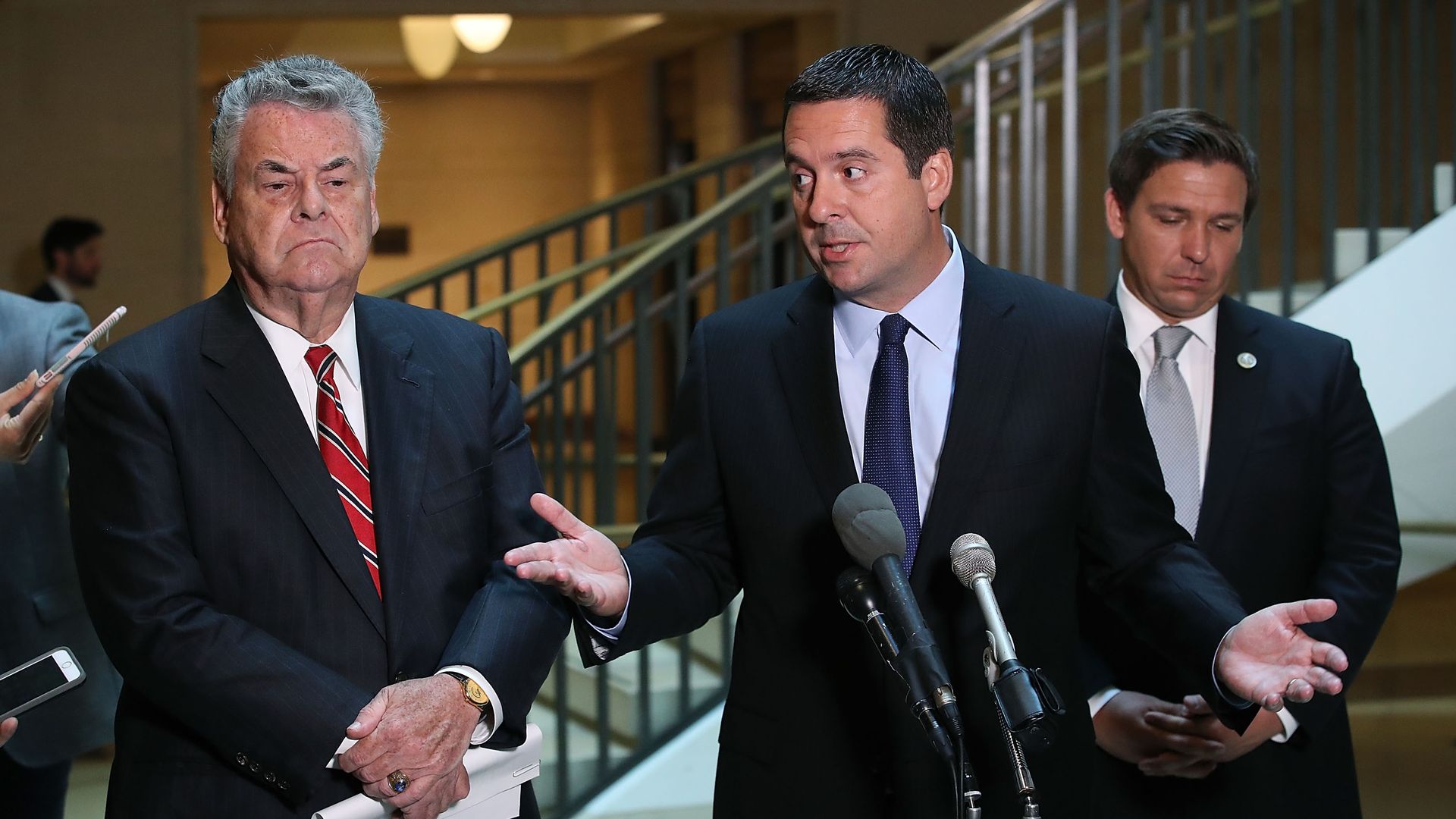 Rep. Devin Nunes, who led the release of the memo, admitted to Fox News' Bret Baier that he hadn't read the FISA documents that made up the basis of the memo.
Why it matters: The memo is largely based on the argument that there were FISA abuses within the FBI, particularly relating to former Trump campaign adviser Carter Page. As chairman of the House Intelligence Committee, some are criticizing Nunes for not reading these pertinent documents himself before releasing the memo.
How it happened: "So, the agreement we made with the Department of Justice was to create a reading room and allow one member and two investigators to go over and review the documents," Nunes told Baier. "I thought the best person on our committee will be the chairman of the Oversight Committee, Trey Gowdy, who has a long career as a federal prosecutor, to go and do this.  And then they over a series of meetings would come back with their notes and brief the rest of the committee members."
This further raises questions about whether there was any incorrect information provided to the FBI in support of surveilling Page.
One quick thing: Baier also asked Nunes about Rod Rosenstein, specifically citing the outside conservative group calling for his resignation, which Axios first reported. "I personally like Rod Rosenstein," Nunes said. "But look, the bottom line here is that Mr. Rosenstein, Mr. Sessions, Attorney General Sessions and Director Wray have work to do.  And they can't start doing their work to root the problems if you don't admit first that you have a problem.  And they have been unwilling to do that." 
Go deeper: Between the lines of the Nunes memo.
Go deeper