Janet Yellen: "I was disappointed not to be reappointed"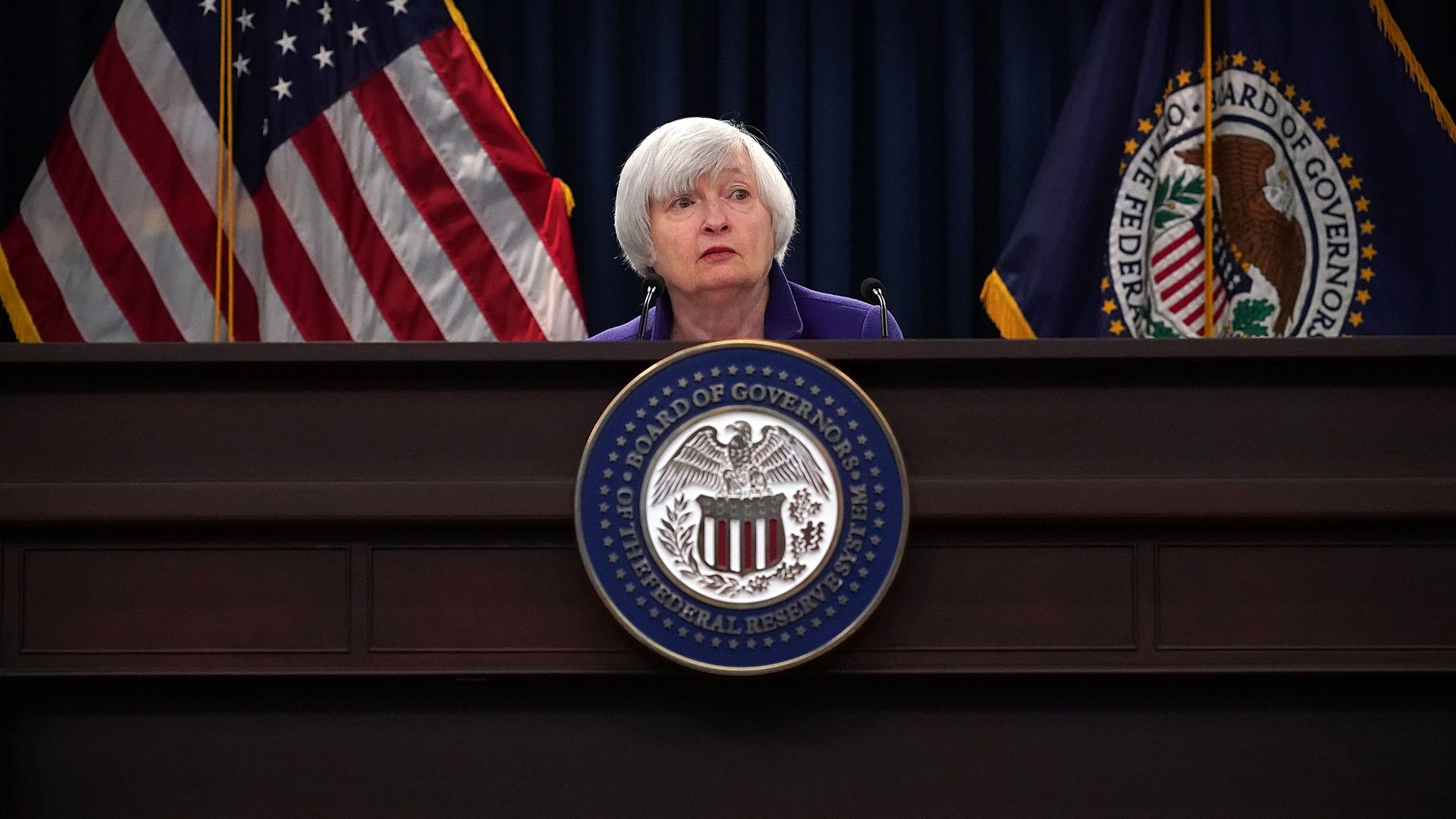 Federal Reserve Chair Janet Yellen, who will now be joining the Brookings Institution, talked about her termination on PBS NewsHour, per Bloomberg. "I would have liked to serve an additional term and I did make that clear, so I will say I was disappointed not to be reappointed," she said Friday.
Why it matters: Talking to PBS NewsHour, especially on her last day in office, was a rare TV interview for Yellen. This will be the end of over 15 years at the central bank for Yellen. And as Bloomberg notes, Trump's decision not to reappoint Yellen to a second four-year term breaks with tradition.
Yellen also talked about the economy, saying: "I feel great about the economy, I think things are looking very strong." And she made one prediction: "The Federal Reserve has been on a path of gradual rate increases and if conditions continue as they have been, that process is likely to continue," she said.
One quick thing: Unemployment decreased to 4.1% (from 6.7%) over Yellen's four years at the Federal Reserve.
Go deeper