Cape Town prepares to turn off most of its water taps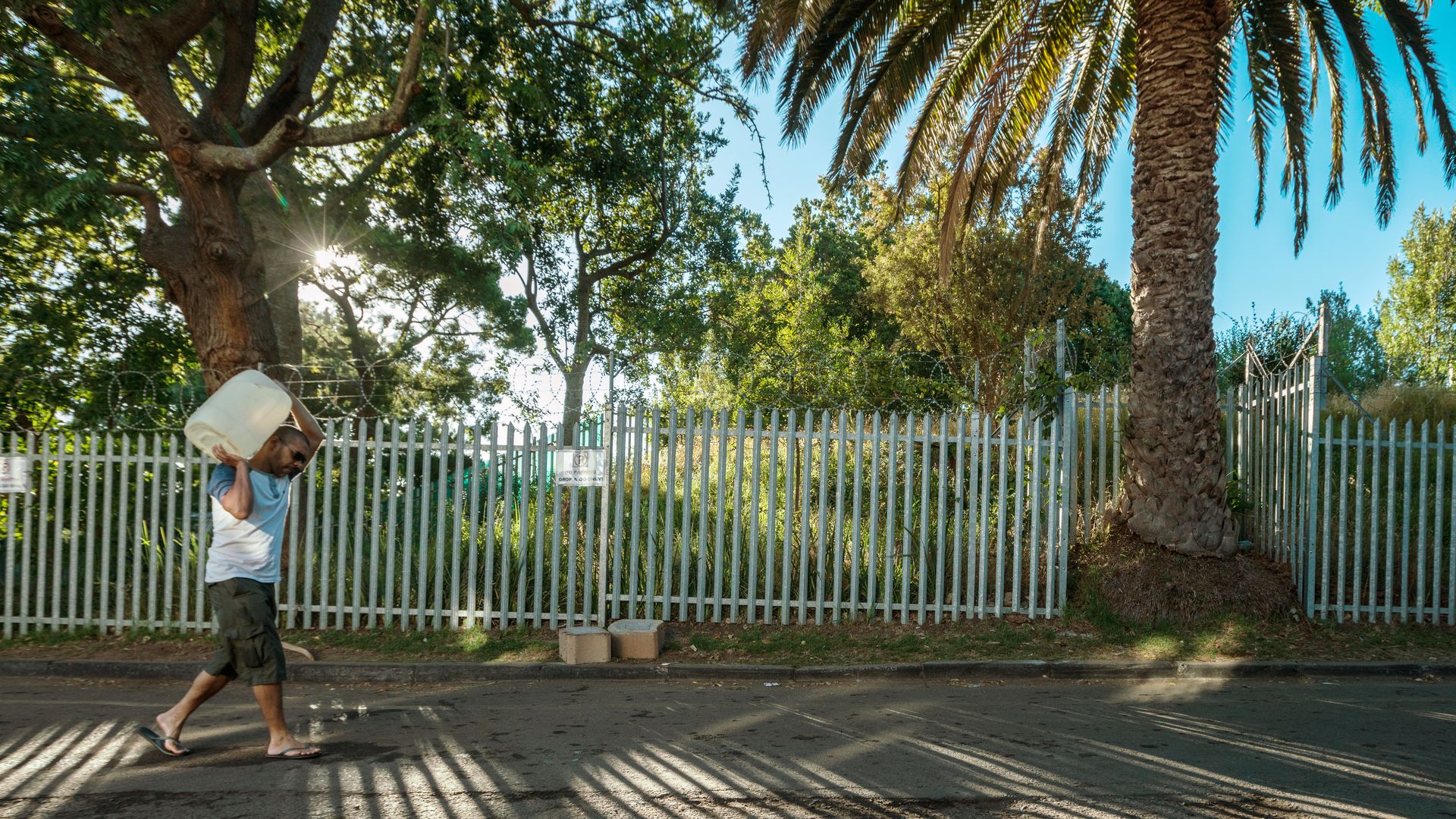 "Day Zero" is approaching as South Africa's showcase city of Cape Town prepares to turn off most water taps amid the worst drought in a century, AP reports.
Why it matters: "Scientists are watching how authorities cope, as this would be the world's first major city to go dry."
"The top international tourist destination has both sprawling informal settlements and high-income oceanside neighborhoods."
"About a quarter of Cape Town's population [1 million out of 4 million] lives in the informal settlements, where they get water from communal taps instead of individual taps at home."
"Under new water restrictions that began Thursday, residents are asked to use no more than 50 liters (13.2 gallons) of water daily, down from the previous limit of 87 liters (23 gallons). The use of city drinking water to wash vehicles, hose down paved areas, fill up private swimming pools and water gardens is illegal."
"[C]auses of the city's water shortages include climate change and huge population growth. The local reliance on reservoirs, while projects such as desalination plants were largely left to the future, has been hurt by three straight years of drought."
Go deeper