The Vatican may have a deal with Beijing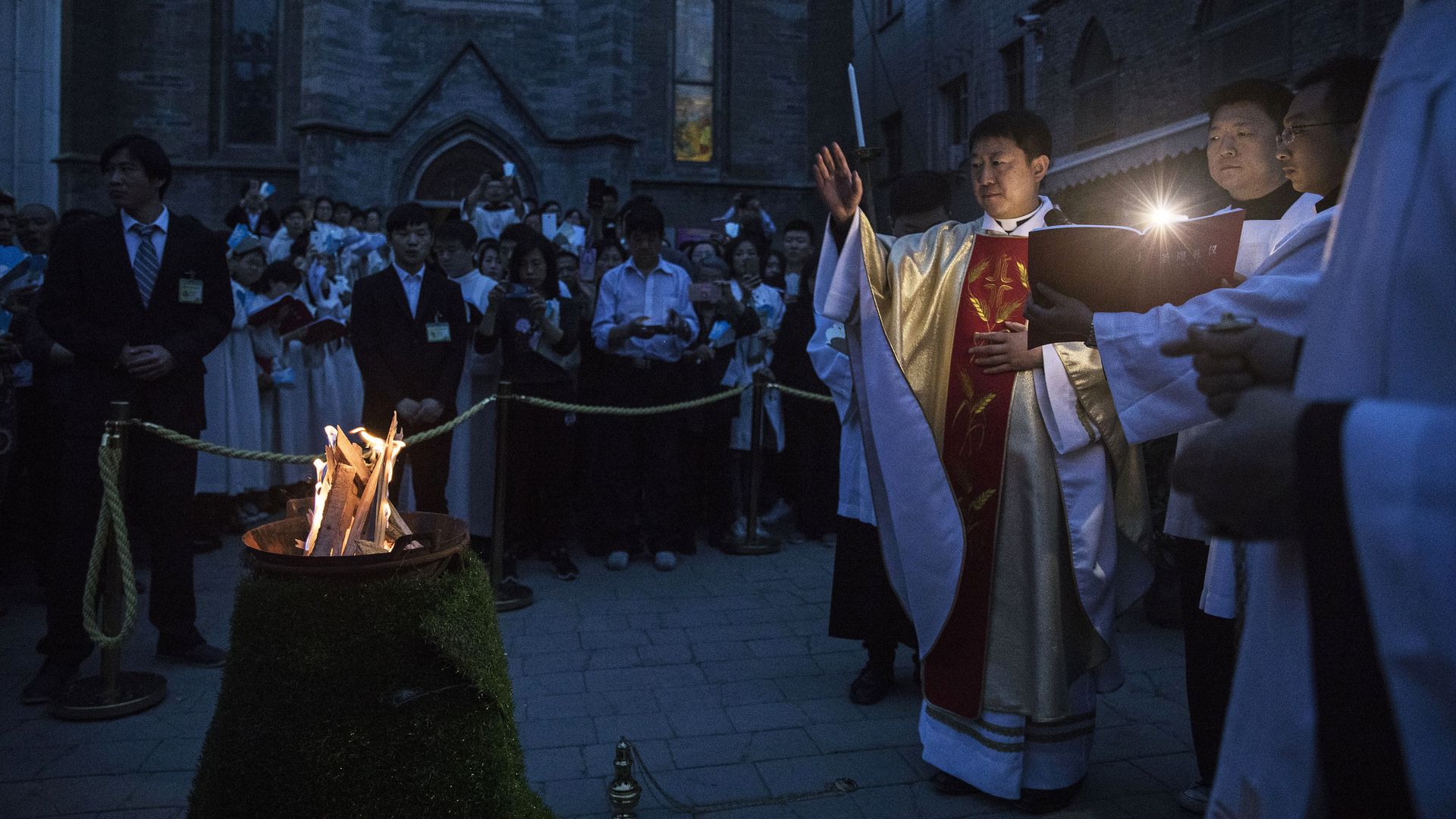 The Vatican appears close to a deal with Beijing to settle a long running dispute over who has the power to appoint bishops, Reuters reports.
Why it matters: The Vatican, which believes there are roughly 10 million–15 million Catholics in China, appears to be bending to the will of the atheist Chinese Communist Party. This is a concern to Taiwan, because a Beijing-Vatican official diplomatic rapprochement would require the Vatican to drop official diplomatic relations with Taiwan in favor of the PRC.
Per Reuters:
"A framework accord between the Vatican and China on the appointment of bishops is ready and could be signed in a few months in what would be an historic breakthrough in relations, a senior Vatican source said."
"Catholics in China are split between those in 'underground' communities that [recognize] the pope and those belonging to a state-controlled Catholic Patriotic Association where bishops are appointed by the government in collaboration with local Church communities."
"Under the formal deal, the Vatican will have a say in negotiations for the appointment of future bishops."
Go deeper: John L. Allen Jr., editor of Crux, offers 4 reasons the Vatican appears "so eager" for a deal:
1."There are Catholics in China — somewhere between 10 and 15 million, according to most estimates, though no one knows for sure due to the difficulties of doing reliable religious surveys."
2."The Vatican has its own diplomatic corps, aspiring to be a voice of conscience on the global stage...the Vatican understands that if you're not talking directly to Beijing, you're basically out of the loop."
3. "There's a deep romance about China nurtured over centuries in the Catholic psyche, associated with legendary figures such as Matteo Ricci and St. Francis Xavier. There's also a nagging historical sense that the Church sort of blew it with the Chinese Rites controversy in the 17th and 18th centuries."
4. "The Vatican also understands that China is rich with missionary potential…Many experts regard China as the world's last truly competitive spiritual marketplace."
Go deeper