Exxon Mobil fourth quarter earnings miss Wall Street expectations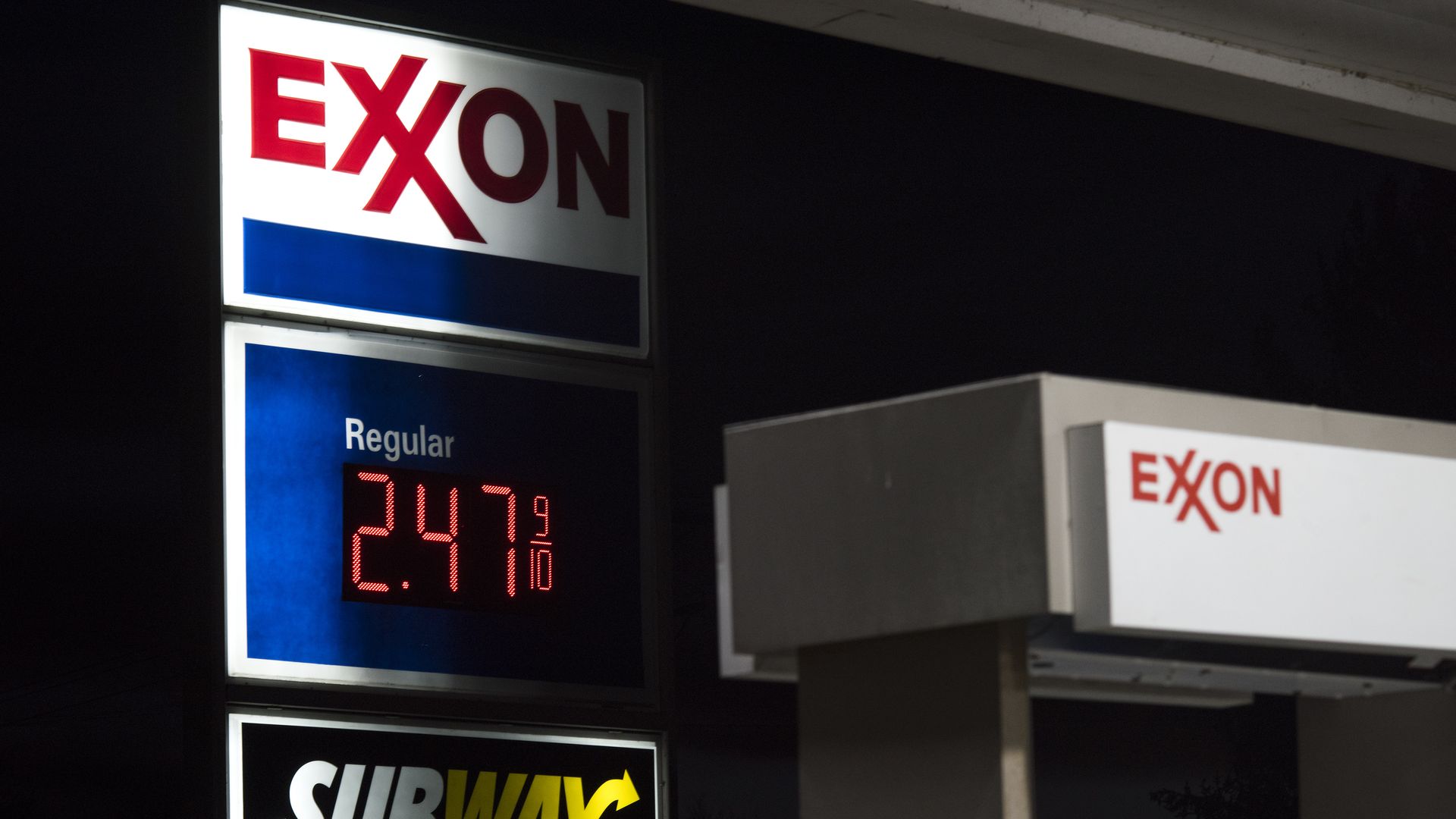 Exxon Mobil reported fourth quarter earnings of 88 cents a share Friday, missing analysts estimates of $1.04 a share.
The big picture: Despite Exxon's rare earnings miss, the oil giant still posted its strongest annual earnings since 2014, per CNBC. And last week, Exxon announced that it's tripling its Permian shale production as part of a plan to invest $50 billion in the U.S..
By the numbers:
Q4 net income: $8.4 billion (or $1.97 per share), compared to $1.7 billion (41 cents per share) in the year-ago quarter.
Exxon also saw a $5.9-billion non-cash benefit thanks to the new tax package, which revalues deferred taxes. "Without the tax reform accounting changes, Exxon would have lost money in the United States," reports Reuters.
Go deeper