Between the lines of the Nunes memo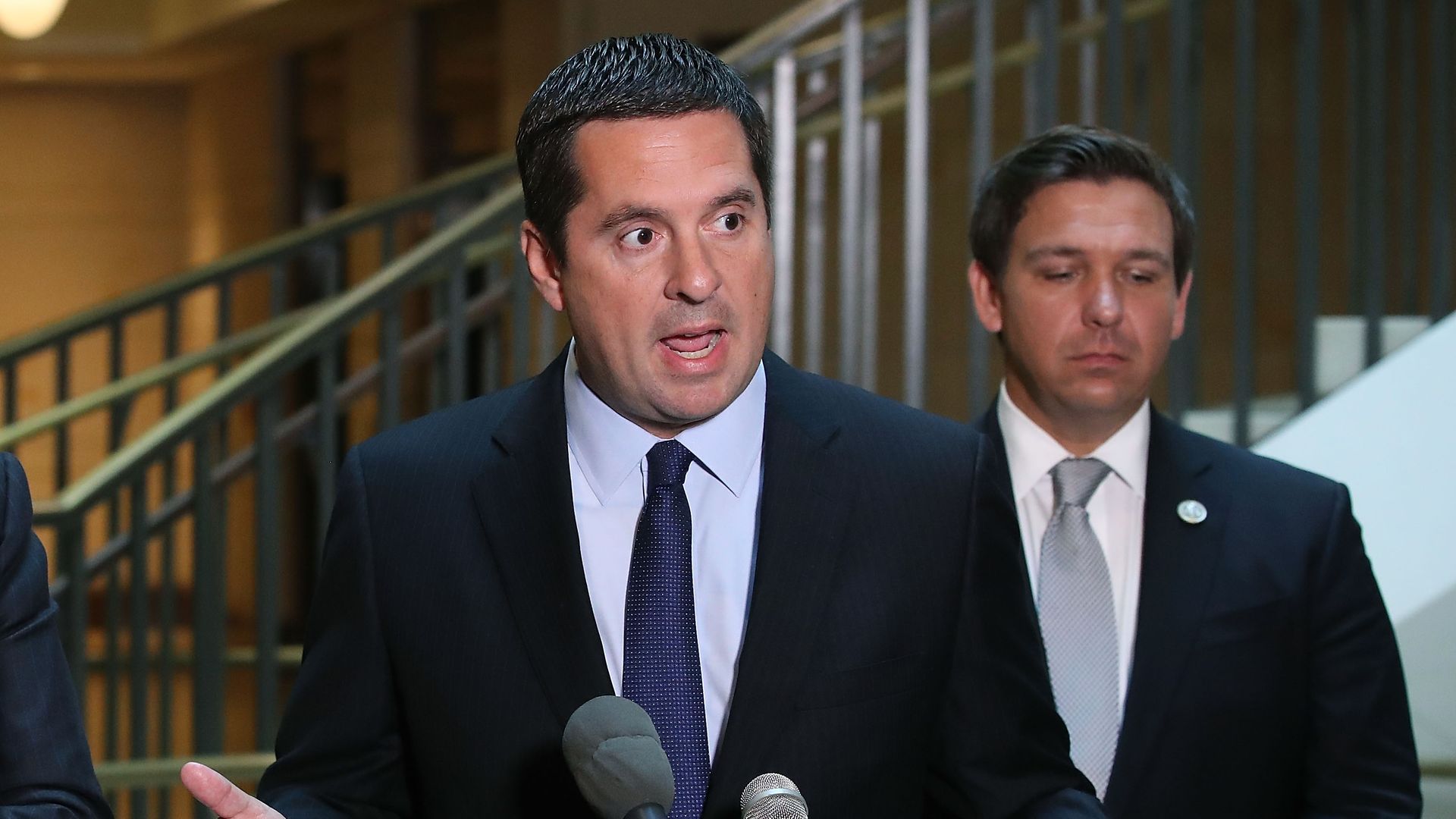 The memo by House Intelligence Committee chairman Devin Nunes is out, but there are still some critical unanswered questions — like whether there was any actual wrong information in the application to begin electronic surveillance on Trump campaign adviser Carter Page.
Here's what to keep in mind as you read the memo and the reactions to it.
The memo doesn't say there was false material in the application to begin surveillance under the Foreign Intelligence Surveillance Act. At most, it says the attempts to verify the material in the dossier by Christopher Steele were in their "infancy." The main point of the memo is that some of the material in the FISA application was produced by people with anti-Trump agendas.
But in federal law enforcement, you talk to people with ulterior motives. The idea that you could only put material in a FISA application that is guaranteed not to be tainted by anybody with possibly questionable motives is not an idea that has any currency in law enforcement circles.
The main charges of anti-Trump bias: The memo states that Steele said he "was desperate that Donald Trump not get elected and was passionate about him not being president," and reports that the wife of then-Associate Deputy Attorney General Bruce Ohr worked on opposition research against Trump for Fusion GPS, the research firm that assembled the dossier.
The fallout of the memo: the fact that Deputy Attorney General Rod Rosenstein is named in it is a big deal. Couple that with President Trump's comments about whether the memo made him more likely to fire Rosenstein: "You figure that one out."
It's a terrible day for Rosenstein. Many in the conservative movement — including the president — want his head. As I reported this morning, the Tea Party Patriots are already launching an ad campaign calling on him to "do his job, or resign."
Part of the reason this memo is generating such a broad variety of reaction is that the vast majority of Americans don't know anything about FISA or the authorities the intelligence community have to surveil Americans. Intel geeks are writing this off as underwhelming, but Americans who are uninitiated to FISA may find this troubling.
What the memo doesn't say (but we need to know): Whether there was any incorrect information in the FISA affidavit to justify surveillance of Carter Page, and did the FBI know it to be incorrect? Or was the information used to surveil Page all accurate even if it came from sources with anti-Trump motives?
The bottom line: What I want to know most is whether the information used to get the FISA warrant was verified before the U.S. government began surveillance of Carter Page.
Go deeper