Trump's new slogan: "Promises plus"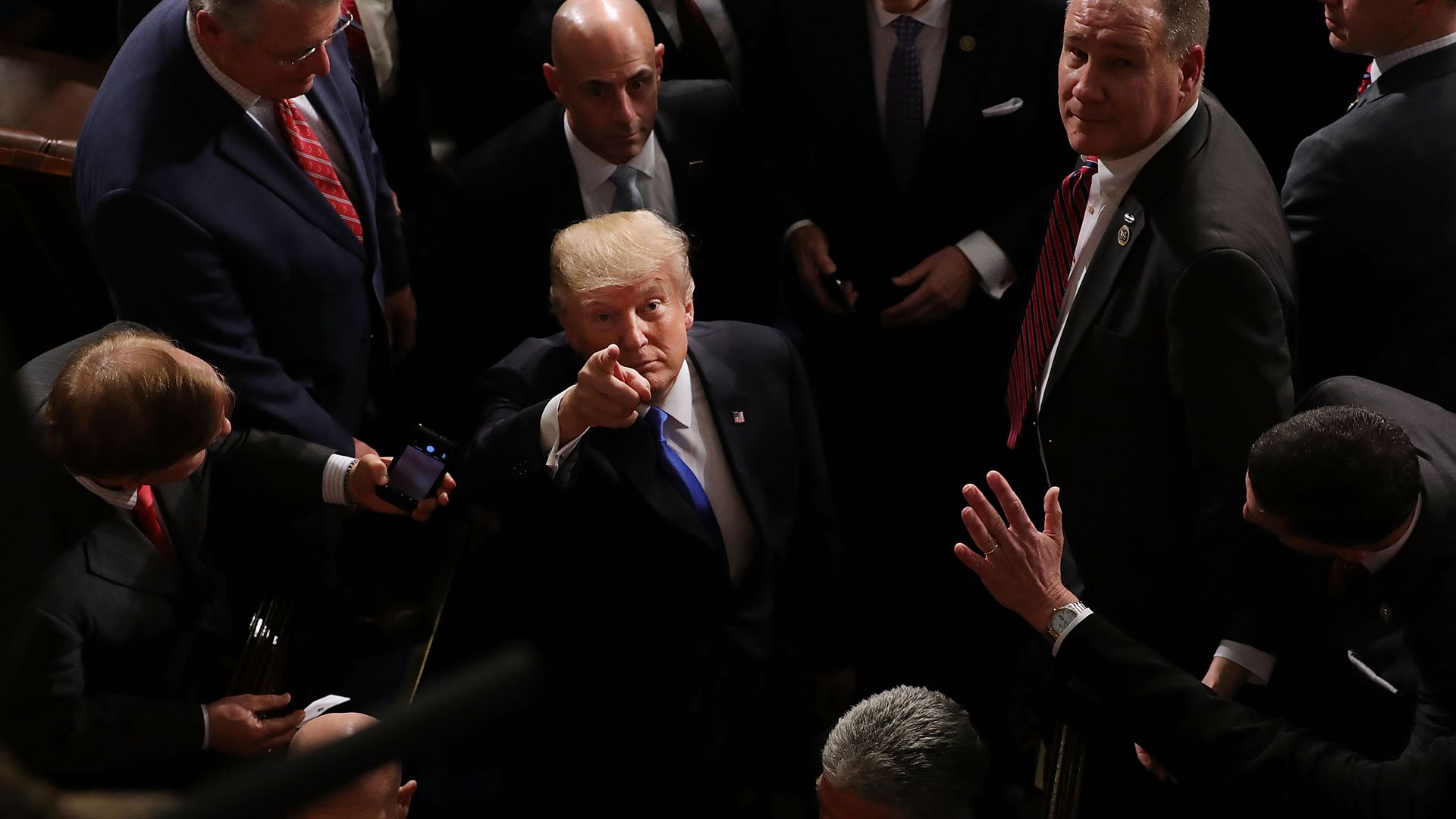 President Trump told Republicans at the GOP retreat in West Virginia Thursday that the Senate should vote on the White House's immigration framework — a plan that includes a permanent solution on DACA, secures the border, ends chain migration, and cancels the visa lottery. "Those are the four pillars," said Trump.
Why it matters: During his State of the Union address on Tuesday, Trump called for a "fair compromise" on immigration, but as Axios' Dave Lawler reported, it "sparked the first jeers of the night from some Democrats."
In true Trump fashion, the president also touted his accomplishments while looking back on 2017:
"That was one of the greatest years in the history of politics," said Trump. "I've kept one promise after another and we're just getting started ... Now we've fulfilled far more promises than we promised ... I call it promises plus."
Other highlights:
On DACA: Trump said not to "fall into the trap" of calling young immigrants Dreamers, reiterating his SOTU line that "Americans are dreamers too."
When he mentioned African American unemployment at SOTU... "[T]here was zero movement from the Democrats. They sat there stone cold ... you would've thought that on that one they would've at least clapped a little bit."
Bipartisanship: "We have to be willing to give a little in order for our country to gain a whole lot. If we're united...we have really fulfilled a solemn promise."
Go deeper