Tax bill means debt limit action needed sooner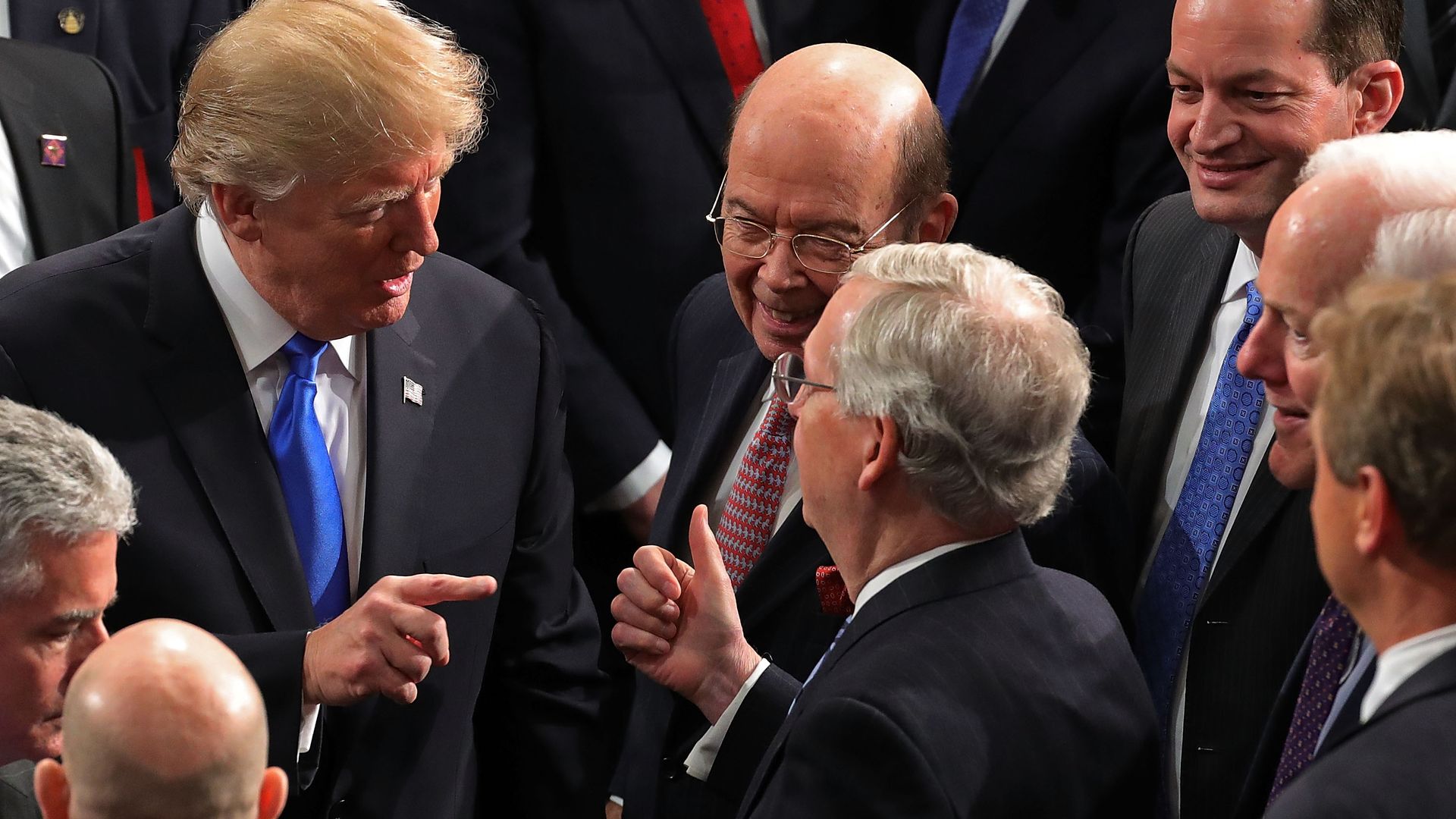 Because the tax bill reduced government revenues, Congress must act to raise the debt limit by early March, instead of as late as April, the Congressional Budget Office said today, according to Bloomberg.
Why it matters: Failing to raise the debt limit — which would prevent the U.S. from continuing to borrow money to pay its bills — is perhaps the most dangerous of the deadlines awaiting Congress early this year. Treasury markets are already "starting to show apprehension," Bloomberg reported. A failure would be chaotic to the world economy, and could mean delays in Social Security benefit or other government payments.
Go Deeper: the Axios Facts Matter on failing to raise the debt limit and the difference between the debt limit fight and the government shutdown fight.
Go deeper