Spotify and chat app Discord team up to make music more social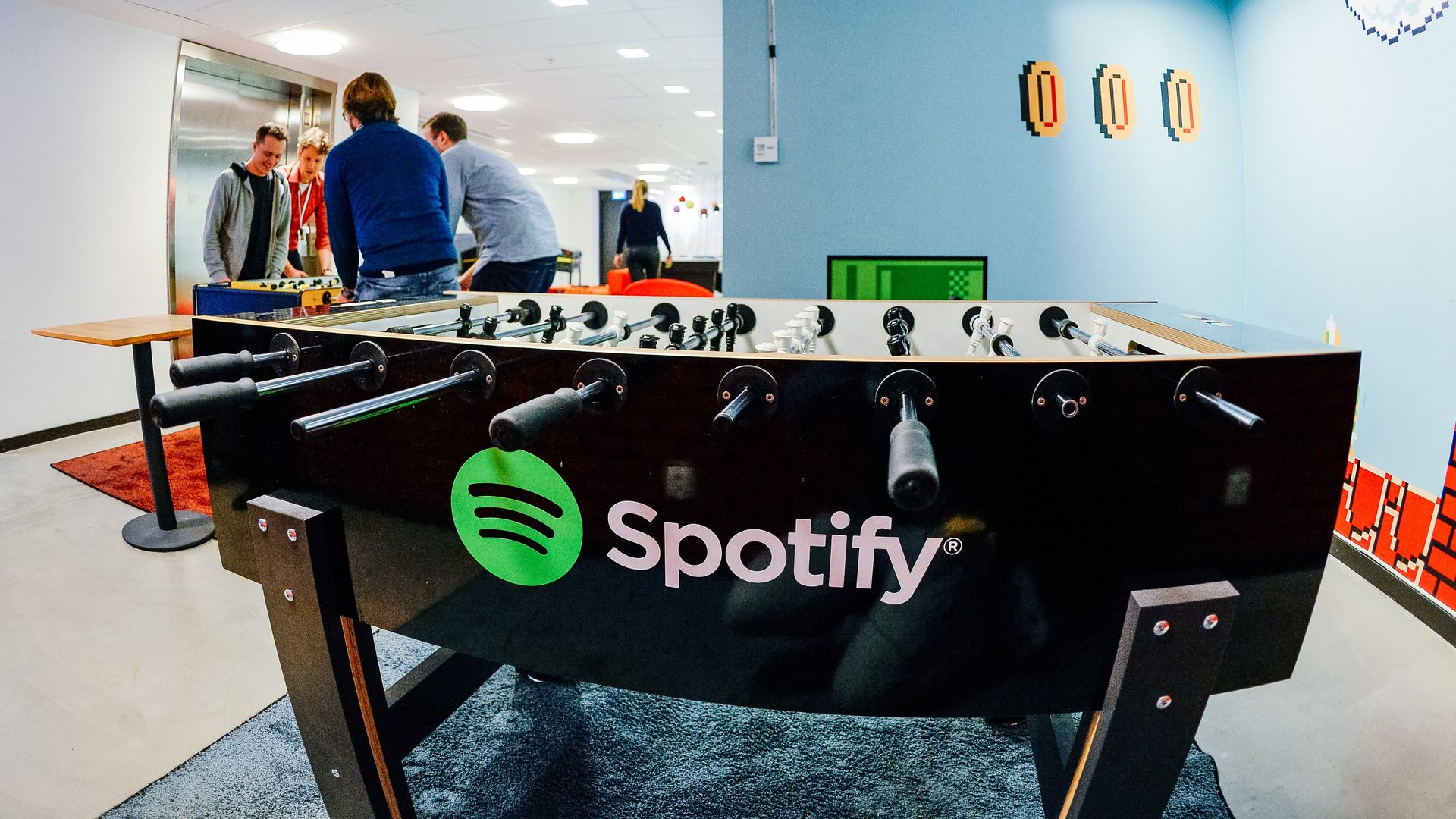 Spotify and Discord are teaming up to let users share music through the latter's chat app, the companies said Thursday.
Branching out: Discord's app was designed for video gamers to chat while playing, though people have been using it to discuss other interests as well. The partnership with Spotify will formalize the music-based usage that's organically been happening through the app, the company said.
The backdrop: The move is the latest effort by Spotify to make its product more social. The streaming service already lets users display what they're listening to inside the app and on social media, and share music playlists with friends.
Go deeper