Rising White House fear: Nunes memo is a dud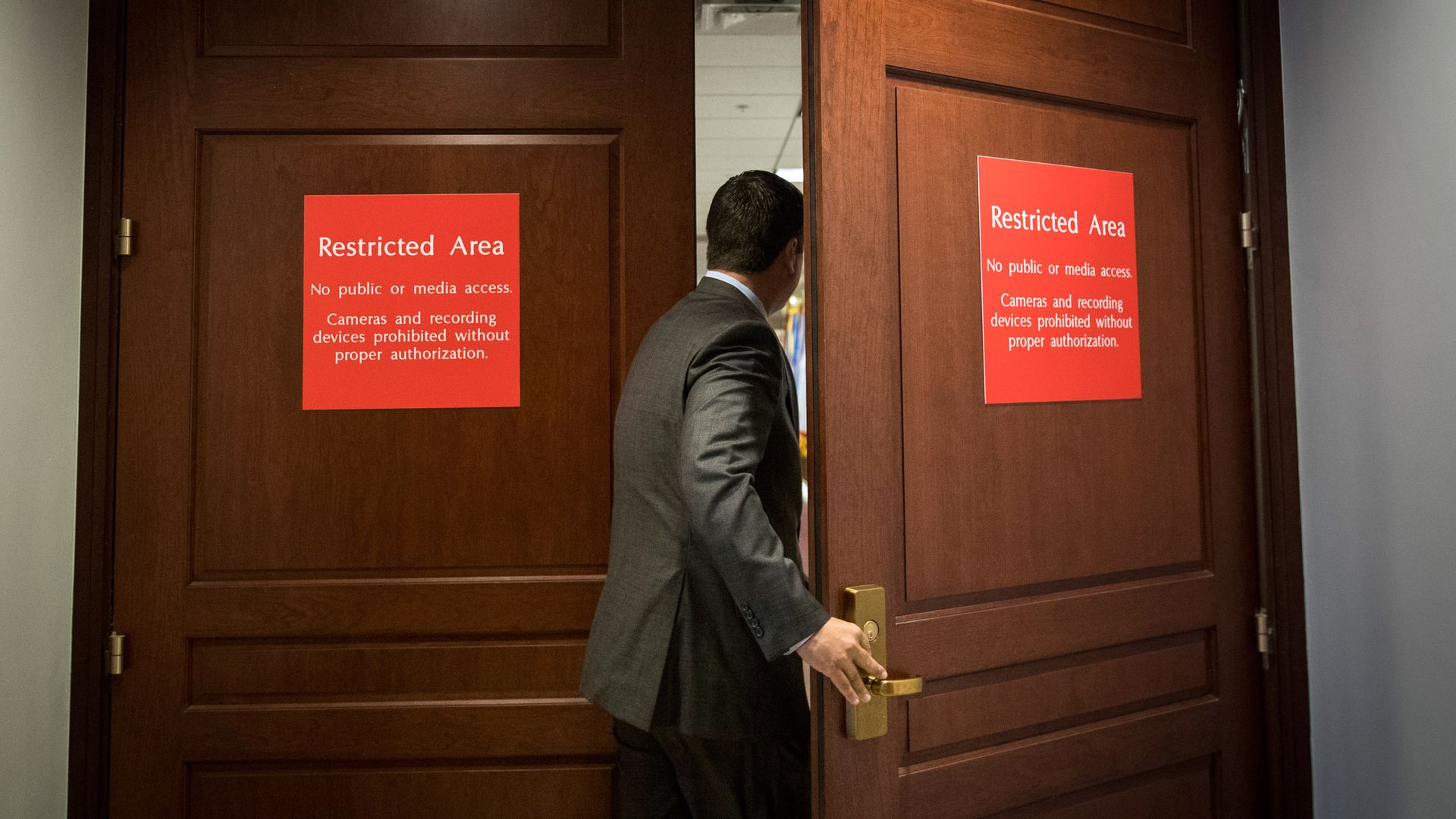 Inside the Trump administration, sources who've been briefed on the Nunes memo expect it will be underwhelming and not the "slam dunk" document it's been hyped up to be.
What we're hearing: There is much more skepticism inside the administration than has been previously reported about the value of releasing the memo, according to sources familiar with the administration discussions.
Be smart: Trump still wants to release the memo. But there are a number of people in the White House who are fairly underwhelmed, and there's internal anxiety about whether it's worth angering the FBI director and intelligence community by releasing this information.
What's next: Trump will almost certainly approve the memo's release. The internal debate, now, is more around whether to make further changes to the memo — redactions to protect sources and methods — on the advice of the Intelligence Community.
Go deeper: The questions surrounding the Nunes memo
Get more stories like this by signing up for our weekly political lookahead newsletter, Axios Sneak Peek. 
Go deeper