Newsweek Media Group accused of advertising fraud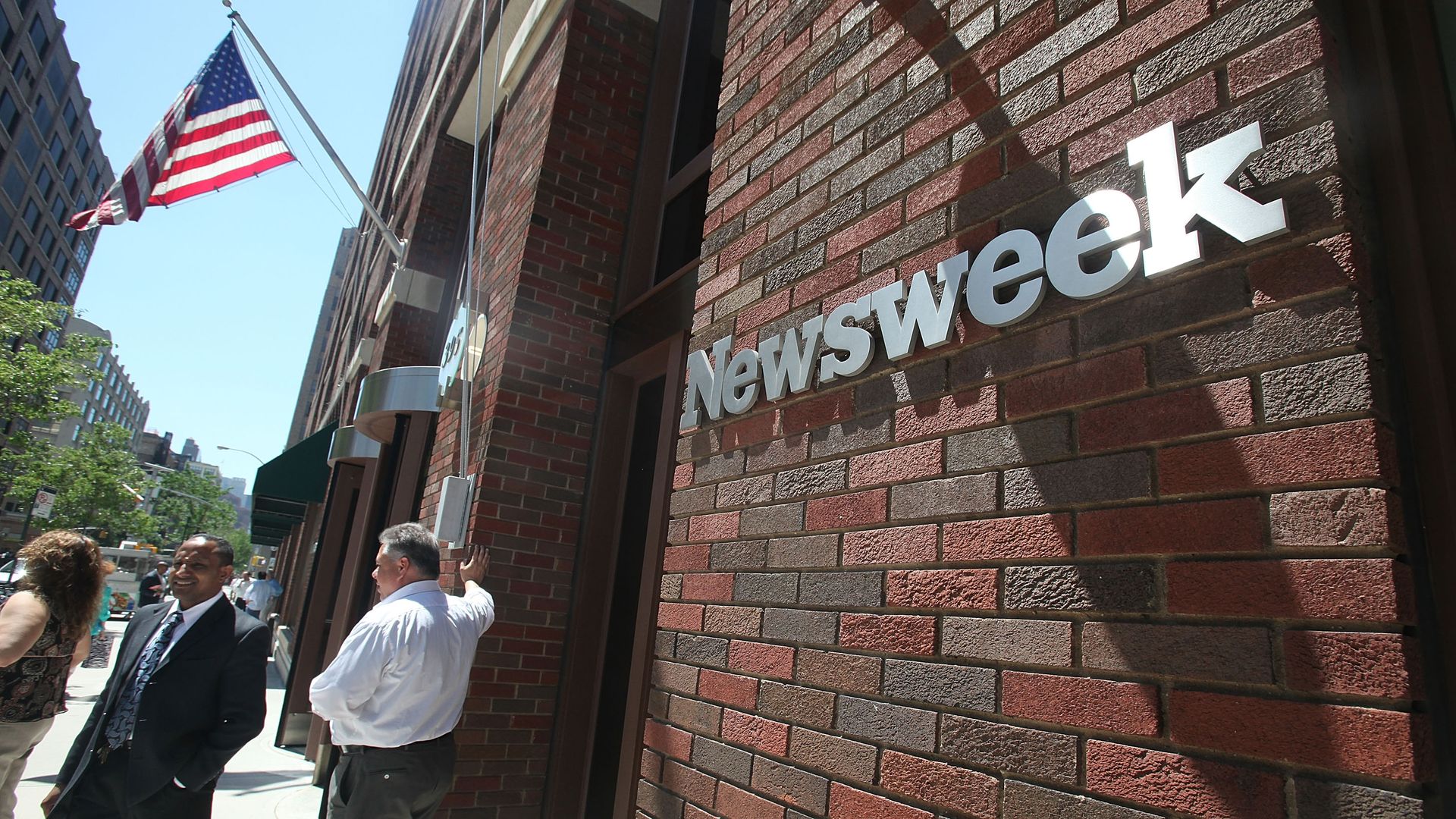 Newsweek Media Group, the publisher of Newsweek and the International Business Times, has allegedly been purchasing low-quality online traffic, a fraudulent move that helped the media company meet the requirements of a major ad buy from the Consumer Financial Protection Bureau with IBT, BuzzFeed reports, citing a new report released on Thursday by Social Puncher, an ad fraud watchdog.
What (allegedly) happened: Social Puncher's report claims that IBT supplemented a drop in organic search traffic to its website with paid traffic that used redirected traffic from pop-up or pop-under ads from pirate streaming sites. The vast majority of the ads for the CFPB were served this way, making it likely that real people never saw them — or immediately clicked away — while still allowing IBT to meet the buy's traffic requirements.
Newsweek Media Group told BuzzFeed it has purchased audiences from ad networks, which is a "small percentage of traffic on our sites," but denied any wrongdoing or fraudulent manipulation regarding its advertising contracts.
More problems for Newsweek Media Group, via the BuzzFeed report:
"This follows an October report from BuzzFeed News that revealed local content for IBT Australia is produced by writers in the Philippines, and its offices in Sydney were occupied by people who say they do not work for the company."
"A former high-ranking IBT editor said the content coming out of the company's India and Manila operations often involved aggregation of conspiracy theories or dubious stories that were written up because they could get significant traffic."
"One current source of frustration and embarrassment for Newsweek staffers is that freelancers struggle to be paid in a timely manner. BuzzFeed News spoke with nine Newsweek contributors who said the company typically takes six months to pay an invoice, and only after constant requests for payment are made."
Go deeper