Bush-era officials warn against keeping Gitmo open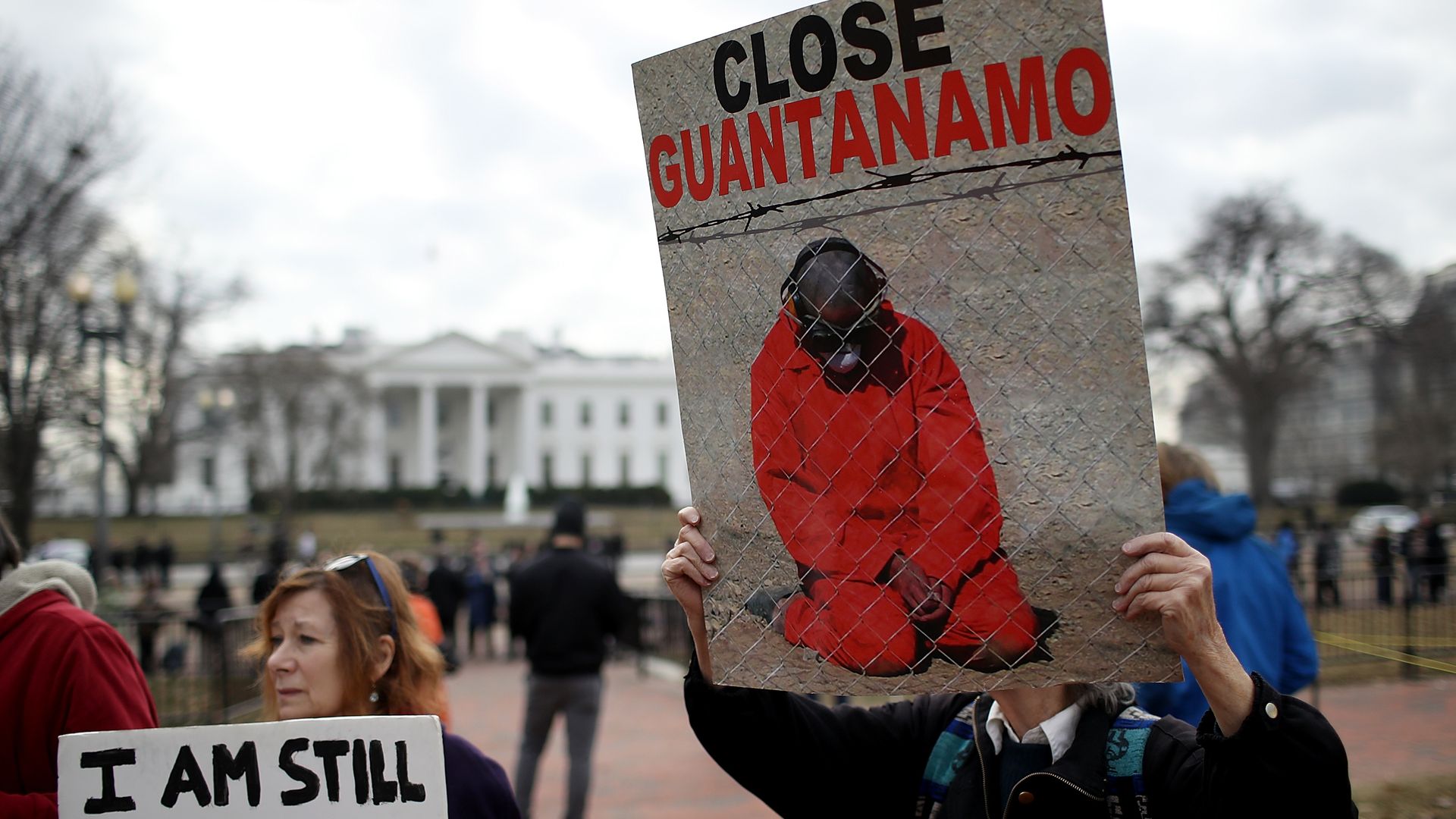 Bush-era U.S. officials and military attorneys are warning against keeping the Guantánamo detention center open, saying it could waste billions of dollars, according to the Guardian.
"We've invested roughly $6.5 [billion] on detention in Guantánamo and what has it gotten us? We wasted our money....We have over a thousand troops...that could be used elsewhere. We have squandered our credibility around the world in these trials."
— Retired Colonel and former chief prosecutor Morris Davis told the Guardian
Why it matters: In President Trump's State of the Union address, he announced an executive order to keep the doors open at Gitmo, and suggested more prisoners would be added. But a former legal adviser to President Bush, John Bellinger, told the Guardian he believes that move is "more of a political bone thrown to his conservative base than any indication he will change policy."
Go deeper