Ji Seong-ho, the State of the Union guest who fled North Korea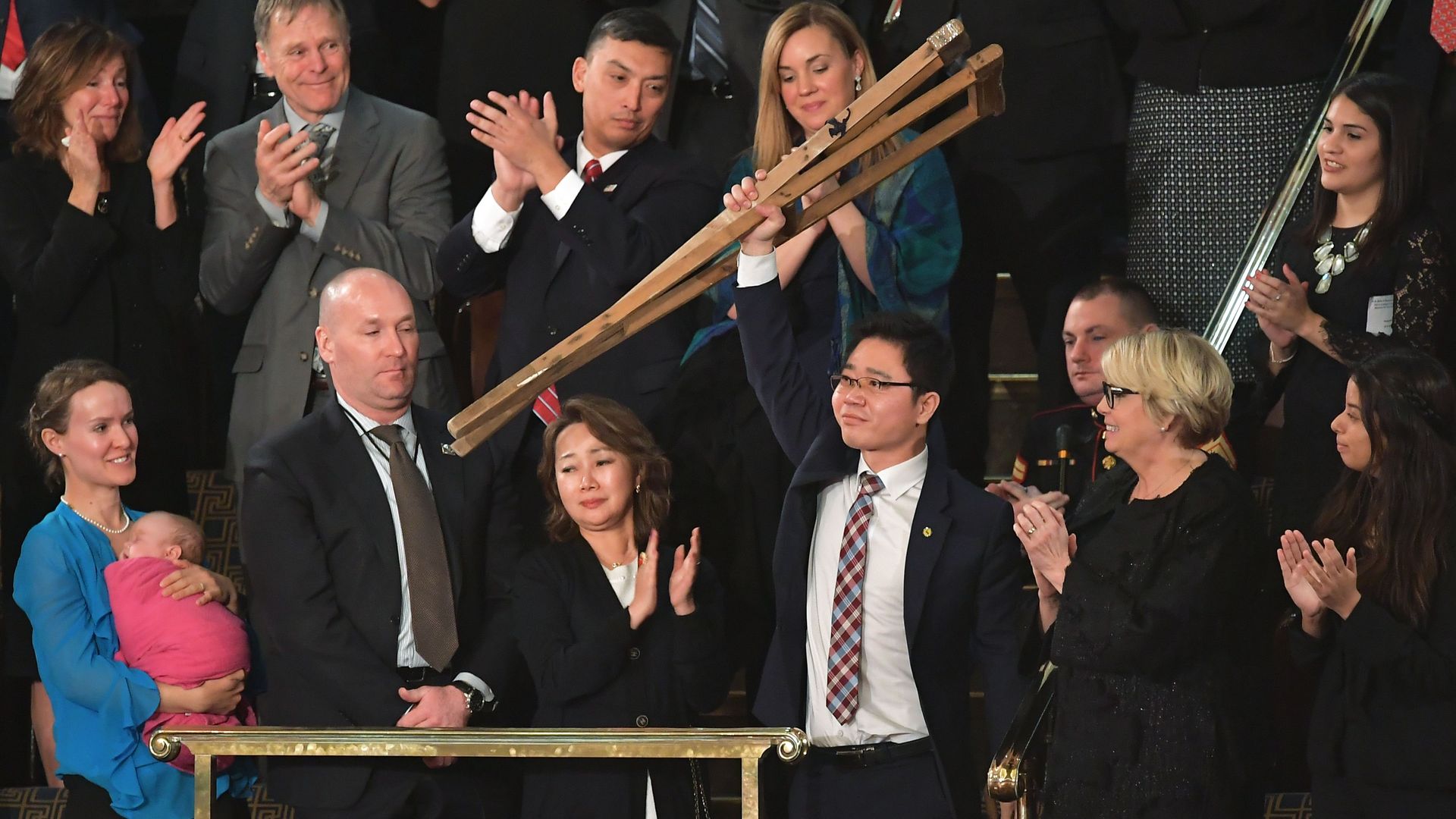 Trump honored a North Korean defector, Ji Seong-ho, Tuesday night at his State of the Union address.
Details: Here is Ji's background, as reported by the NYT. Journalists and human rights groups have been unable to independently confirm Ji's account.
Famine: Ji Seong-ho lived in a mining village in 1996 in northern Korea, Hoeryong, where his family lived off of roots and corn stalks.
"Mr. Ji's family became so weak that they spent most of the day lying on the floor, sometimes hallucinating, he said in a 2014 interview."
"In school, teachers were too weak to teach. Few students showed up to class."
More than 2 million would die as a result of the famine, per the NYT.
His arm and leg were cut off: Ji made a living by stealing coal from freight trains and trading it for corn, but one night he fainted and fell between two cars, and his leg and arm were cut off. A doctor operated on him with no anesthesia and no blood transfusion.
First thoughts of defecting: Ji traveled to China illegally in 2000 where he saw that "animals in China were fed better than North Koreans," and first thought of defecting. When the secret police caught him returning to North Korea a month later, they beat him for 20 days.
A key phone call: Ji used a cell phone and Chinese signals near the border to speak with a friend from his hometown who had moved to South Korea.
Escape: Ji and his brother crossed the Tumen River into China, but nearly drowned. Then the two split up, since Ji thought he would be a burden to his brother.
Ji and three other defectors worked their way through the jungles in Laos.
After visiting South Korea's embassy in Bangkok, Thailand, Ji got an artificial arm and leg from South Korea.
After defecting, Ji's brother eventually reunited with him in South Korea, and his mother and sister eventually joined him as well. His father died in a prison after being caught trying to escape.
Go deeper