Total employee pay in the U.S. picks up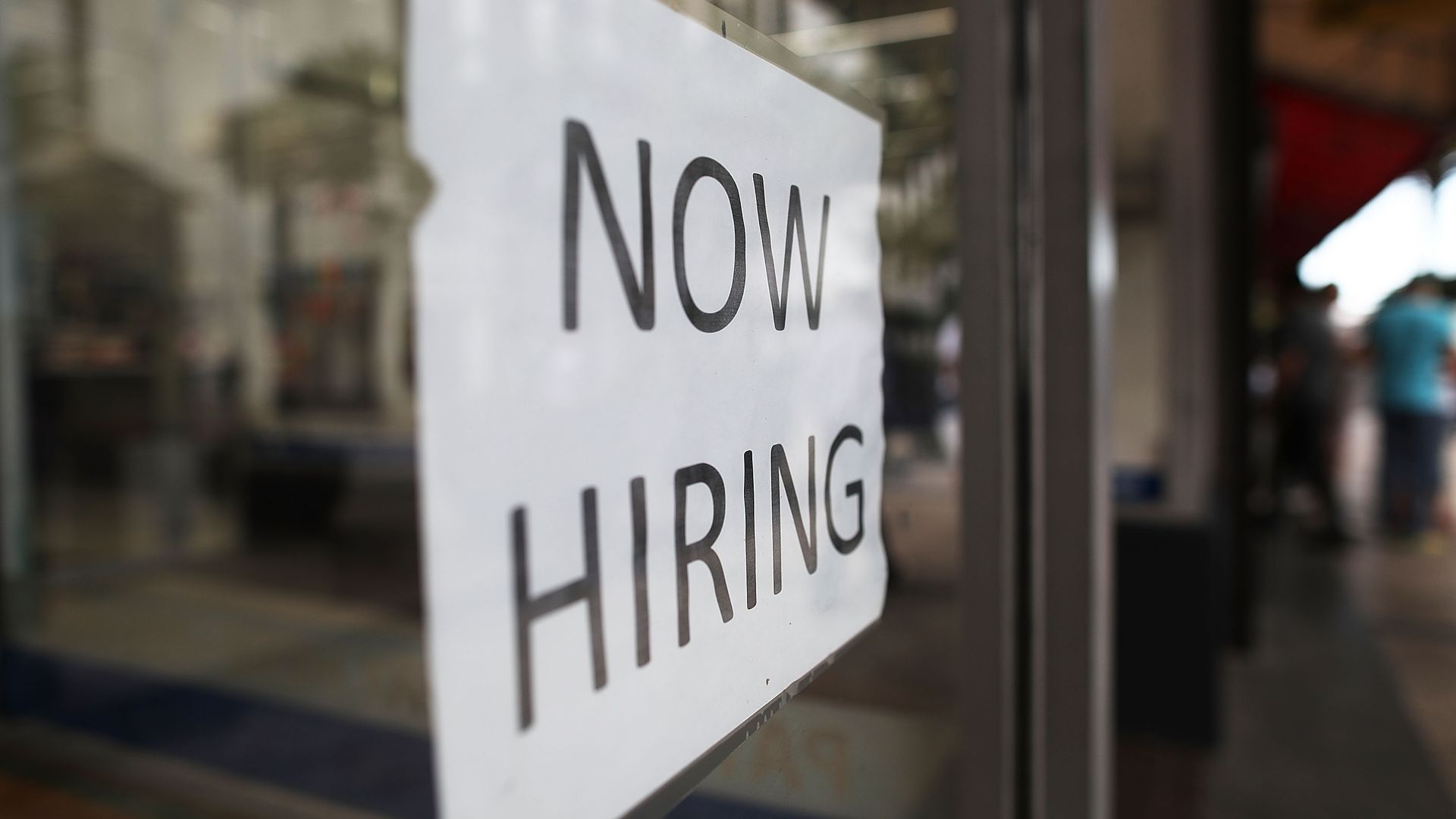 Total employee compensation in the U.S. rose in the fourth quarter of last year and marked the highest year-over-year gain since 2008, Bloomberg reports. Private-sector wages and salaries also rose 2.8% in Q4, continuing the upward trend.
Why it matters: "The latest year-over-year increase in compensation indicates employers are making more generous offers as they compete for workers in the tightening labor market," Bloomberg's Sho Chandra writes.
The backdrop: U.S. businesses hired at a solid pace in January, AP reports, thanks to gains in service firms like hotels, restaurants, retail, education, and health businesses. Meanwhile, the unemployment rate has remained at 4.1% over the last three months.
Go deeper