John Kelly says Nunes memo will be released "pretty quick"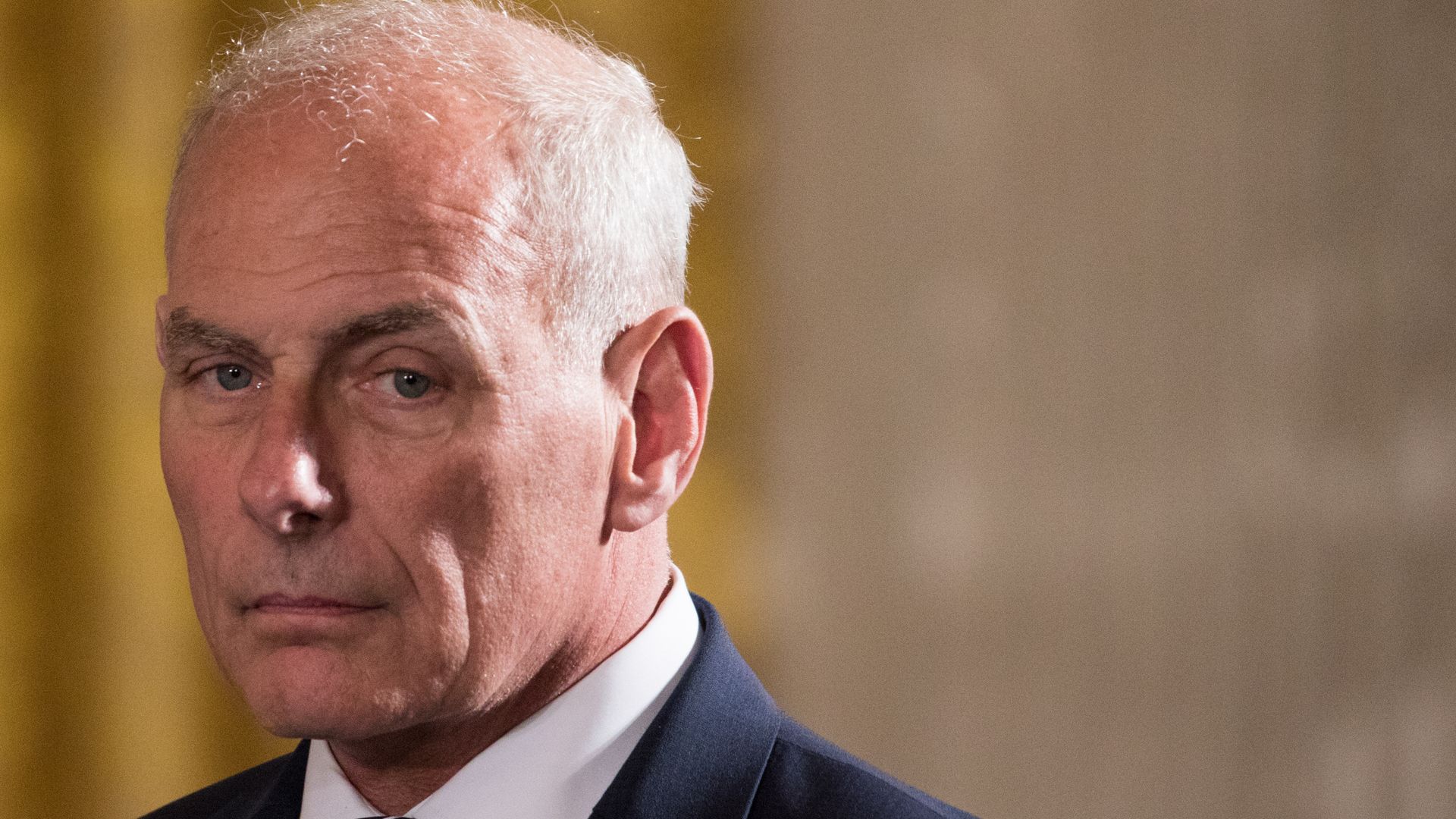 The classified memo written by the House Intelligence Committee is expected to be released soon, White House chief of staff John Kelly said in an interview with Fox News Radio on Wednesday. He added that he has seen the four-page document, and White House lawyers are currently going through it.
Why it matters: Several Republicans have been pushing for the memo's release, claiming that it contains evidence that the FBI and Justice Department are biased against President Trump. Meanwhile, Democrats argue that the memo is a tool to further undermine the FBI and Robert Mueller's Russia investigation.
"It will be released here pretty quick, I think, and then the whole world can see it."
— John Kelly on Fox News Radio
FBI Director Christopher Wray has also read the memo, and has urged the White House not to release it to the public, sources told Bloomberg, because it "contains inaccurate information and paints a false narrative."
Timing: Last night after the State of the Union address, TV cameras caught President Trump telling Rep. Jeff Duncan that he "100 percent" supports releasing the memo.
Go deeper