Kennedy responds for the Democrats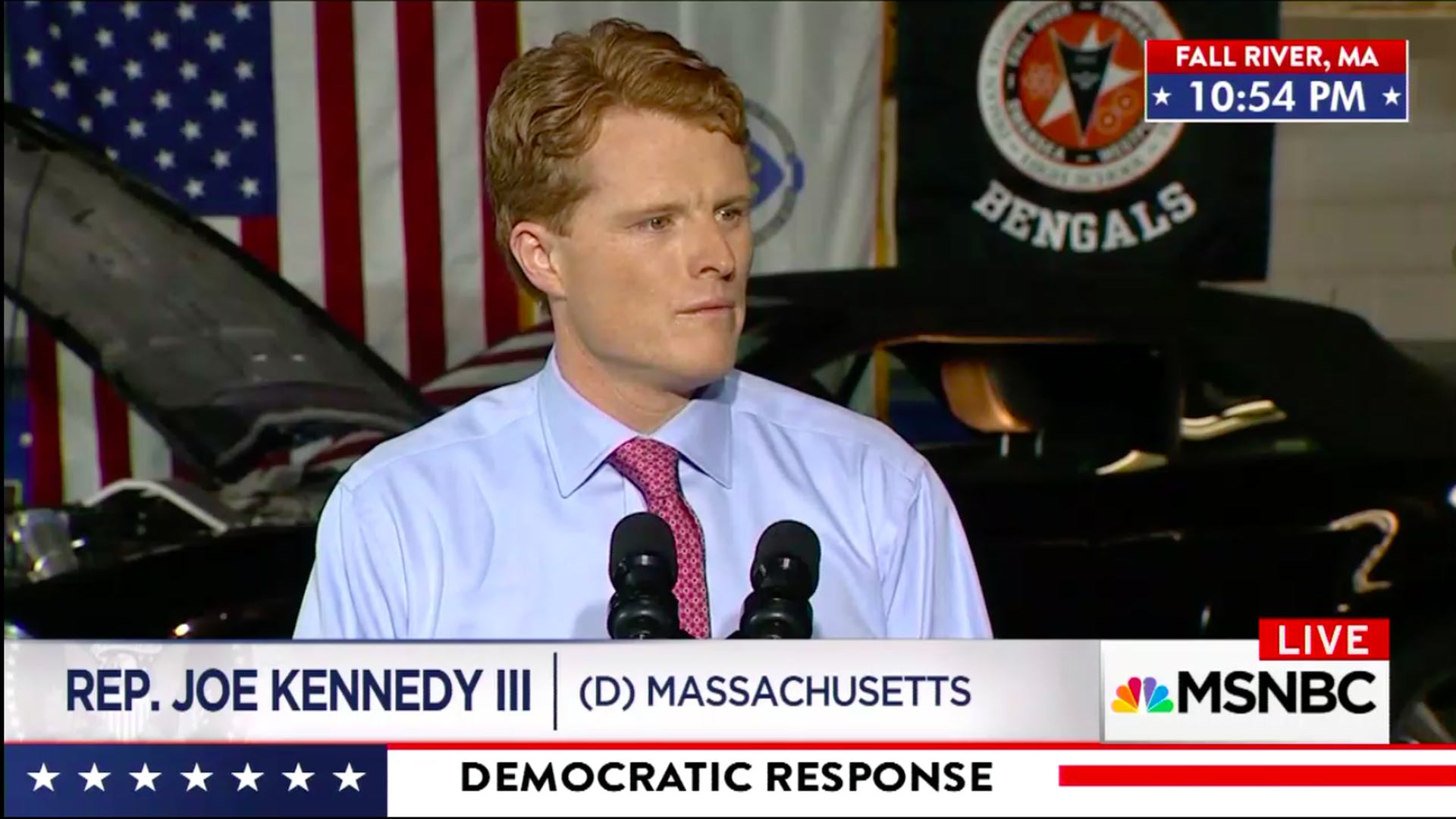 With tears in his eyes as he discussed guns and immigration, Rep. Joe Kennedy III (D-Massachusetts) delivered the Democratic response to President Trump's State of the Union address.
Bullies may land a punch.  They might leave a mark.  But they have never, not once, in the history of our United States, managed to match the strength and spirit of a people united in defense of their future.
"It would be easy to dismiss the past year as chaos.  Partisanship.  Politics.  But it's far bigger than that.  This administration isn't just targeting the laws that protect us – they are targeting the very idea that we are all worthy of protection."
Kennedy addressed Dreamers directly, in Spanish, and then translated, "You are part of our story. We will fight for you, and we will not walk away." Trump said "Americans are dreamers, too" in his speech.
He pitched Democrats' Better Deal economic agenda: "We choose A Better Deal for all who call this country home.  We choose the living wage, paid leave and affordable child care your family needs to survive."
"The state of our union is hopeful. We're resilient and enduring."
Generation gap: Kennedy is 34 years younger than Trump.
Kennedy's was one of five Democratic responses planned for tonight. The others included a response from Sen. Bernie Sanders, a Spanish language response from Virginia House Del. Elizabeth Guzman, a rebuttal on BET from Rep. Maxine Waters (D-California), and a response from former Democratic Maryland Rep. Donna Edwards on behalf of the Working Families Party.
Go deeper