Unemployment may fall to 3.5% in a year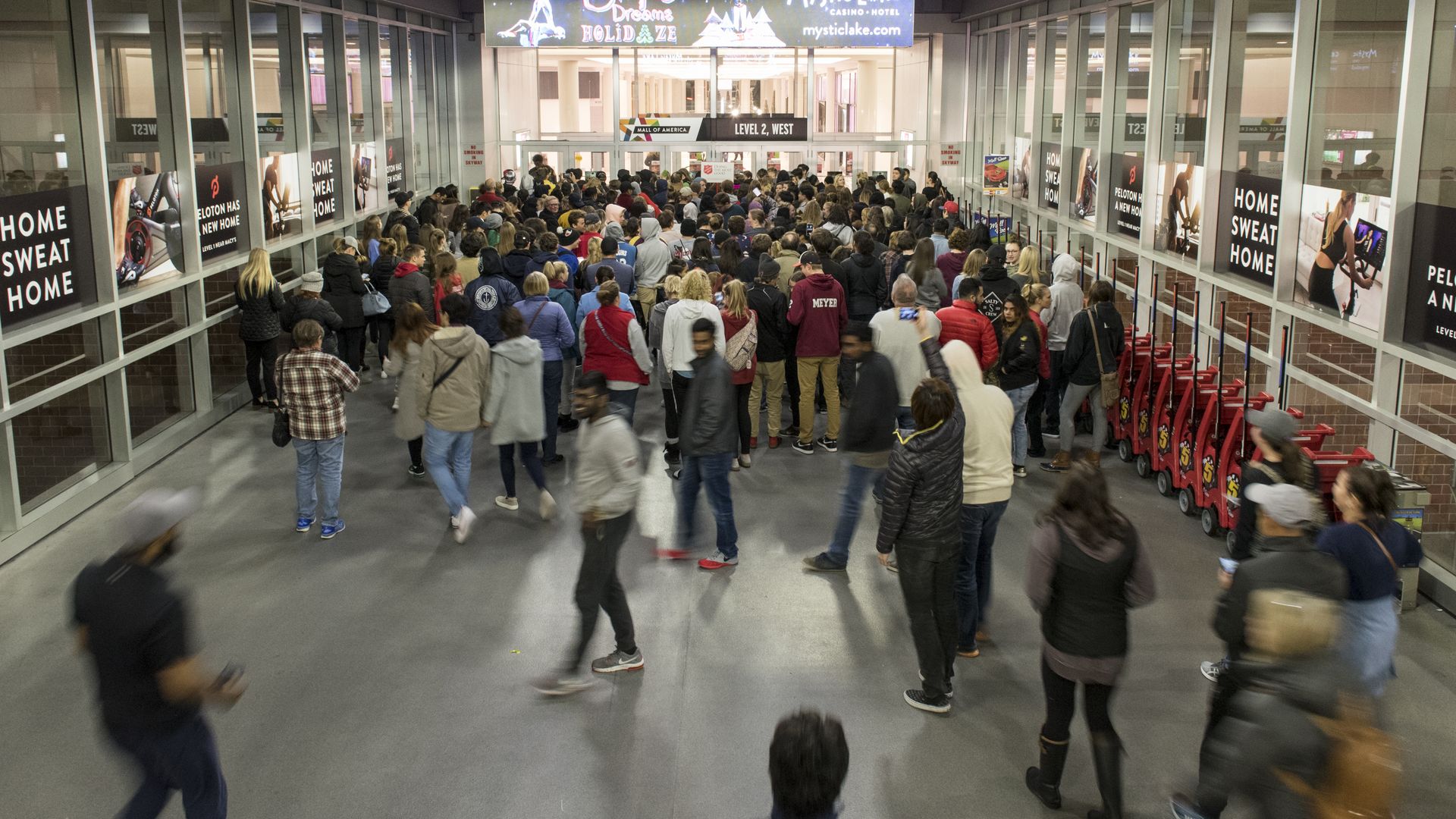 The U.S. is headed for a jobless rate of 3.5% this time next year, according to Mark Zandi, chief economist at Moody's Analytics, a level reached in only two other periods since the government began keeping such records in 1948.
Why it matters: The job market is becoming so tight that employers are being forced to cough up wage increases, the long lack of which has been a factor in U.S. political disaffection.
In a call with reporters today, Zandi described a "rip-roaring job market" that includes accelerating increases in wages. His jobless projection is just outside the lower range of the Federal Reserve's full-year 2019 forecast of 3.6%-4.0%. Zandi was commenting on ADP's monthly National Employment Report, which precedes Friday's Bureau of Labor Statistics jobs report for December.
In a report today, the U.S. Bureau of Labor Statistics said that wages and benefits rose 2.6% in 2017, matching the highest rate since 2008, writes the WSJ's Sarah Chaney. That is up from 2.2% in 2016. Again, it's a sign that workers are benefitting alongside companies and Wall Street from broad economic growth.
"That's what we'd expect to see as the labor market keeps tightening," Jed Kolko, chief economist at Indeed, tells Axios. "Firms need to raise wages, adjust hiring requirements, or invest more in training in order to get the workers they need.
Harry Holzer, a professor at Georgetown University and former chief economist at the Labor Department, tells Axios that one thing that could interfere with the optimistic forecasts is the Fed, which could accelerate interest rate hikes to forestall inflation.
Go deeper: In a recent paper, researchers Jose Azar, Ioana Marinescu and Marshall Steinbaum found that wages have been held down in rural U.S. areas by a mergers that concentrate industries in a few hands.
Go deeper