Waymo orders thousands of driverless cars for public debut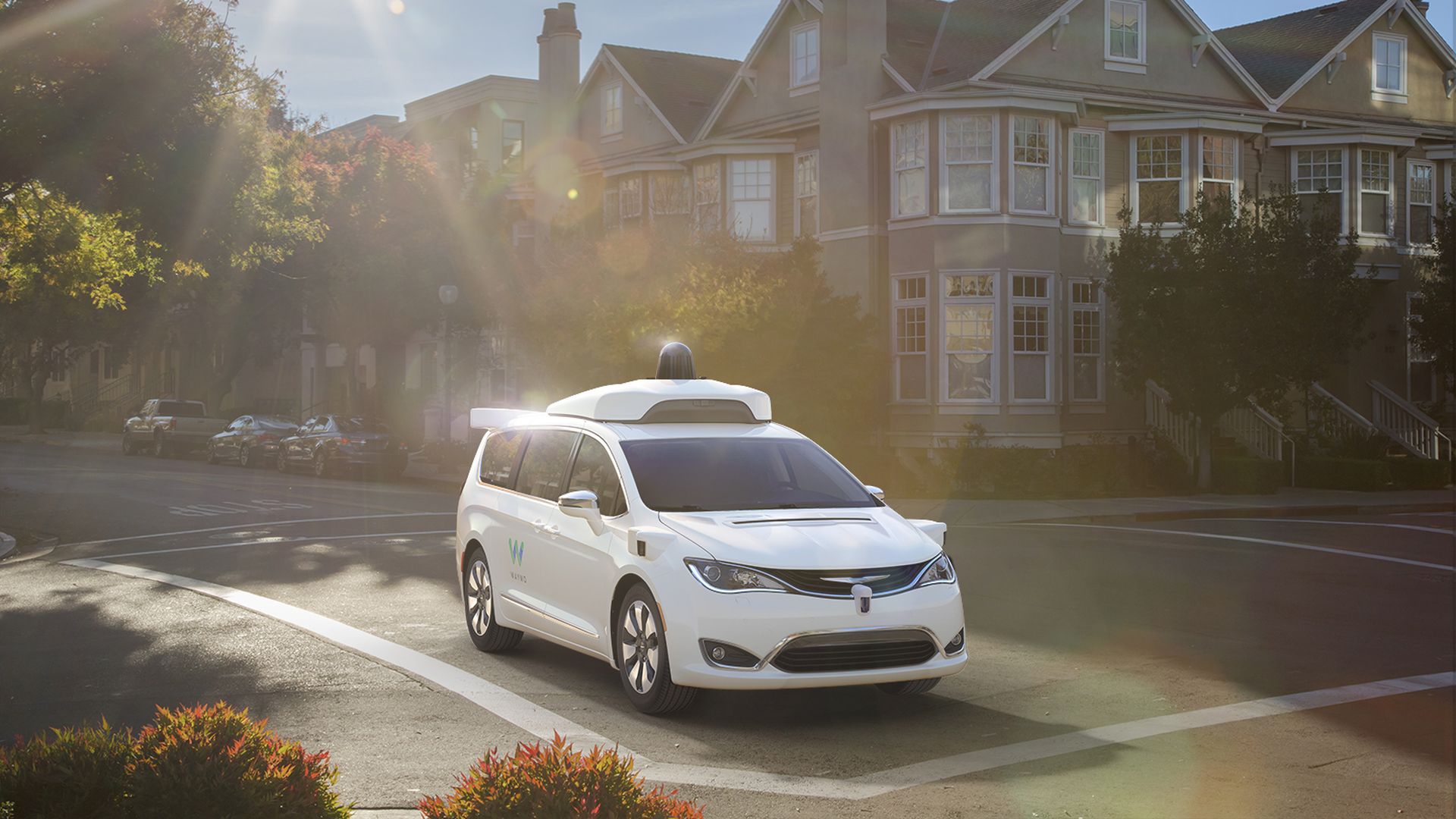 As it prepares to make its fully driverless cars (without a safety driver in the front seat) available for rides to the public this year, Waymo says it has ordered thousands of additional Chrysler Pacifica Hybrid minivans.
Why it matters: The self-driving car race continues at full speed. General Motors' Cruise recently said it will deploy its cars to the public in 2019, while ride-hailing services Uber and Lyft have been testing rides with passengers on smaller scales.
The fully driverless car rides will first be publicly available in Phoenix, and later in more cities. Waymo began testing its driverless cars there in November.
So far, Fiat Chrysler has provided Waymo with 600 such cars.
Go deeper: Axios took a ride in one of Waymo's self-driving minivans at its secret testing facility.
Go deeper