Behind the State of the Union fashion statements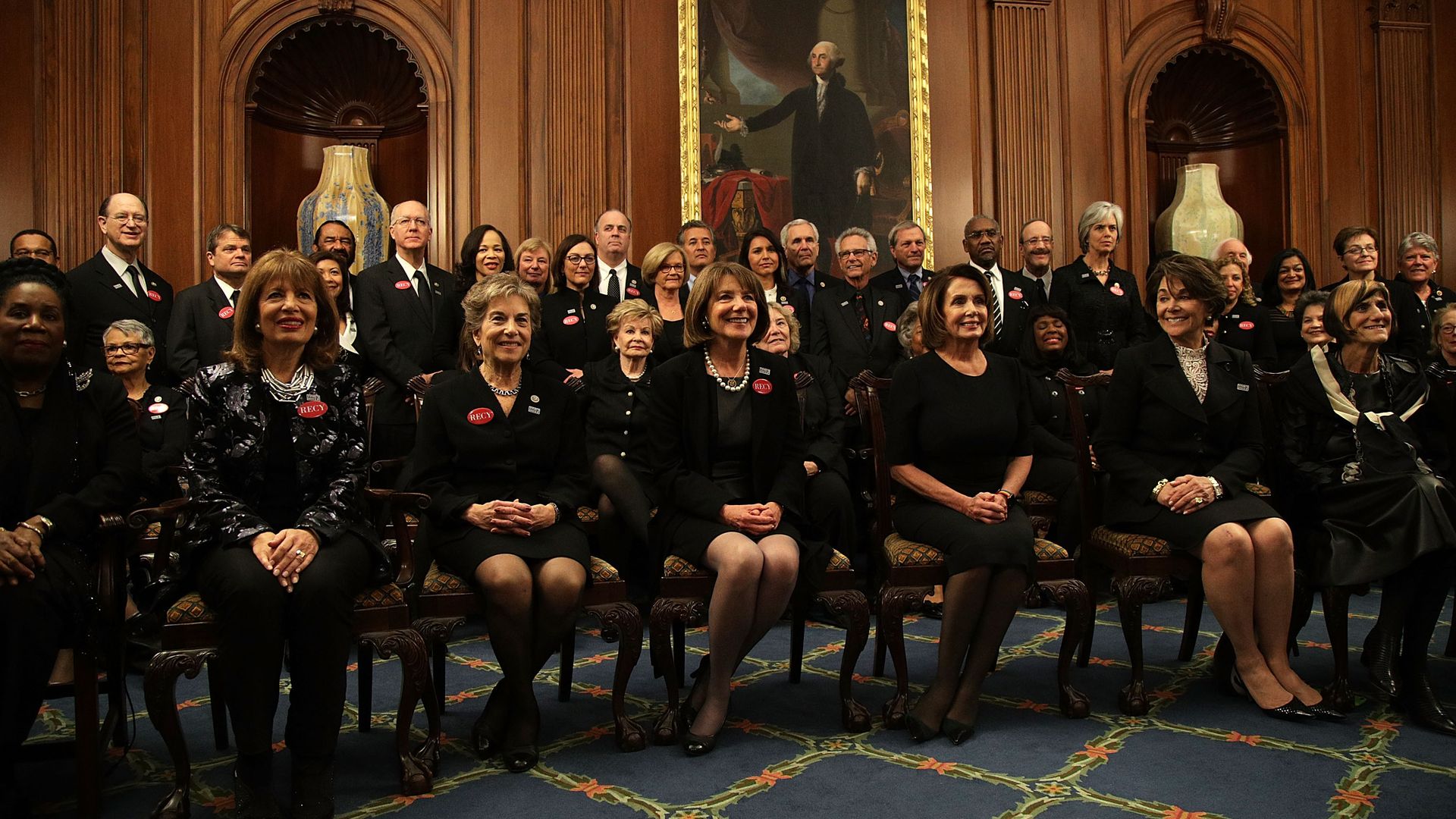 Here are the silent statements lawmakers will be making through the clothes they'll be wearing at tonight's State of the Union:
GOP Congresswomen will be wearing red, white, and blue "to show our support for the flag, and the country and the troops and to be a contrast," Rep. Martha McSally told USA Today's Eliza Collins.
Democratic Congresswomen will be wearing black in response to the #MeToo movement — similar to what Hollywood stars did during the Golden Globes awards — and as a way to respond "to a speech by a president who has been accused of sexual misconduct by at least 17 women," Vox reports.
Congressional Black Caucus members are wearing red pins, with the name Recy on them. Per the New Yorker, it's a reference to Recy Taylor, a black woman in Alabama who was kidnapped and raped by several white men in 1944. Rep. Bonnie Watson Coleman said the pins "are mean to increase awareness about the particular vulnerability of black women to sexual assault, and to symbolize dissent against the President."
Go deeper