Scott Pruitt predicted Trump would act unconstitutionally as president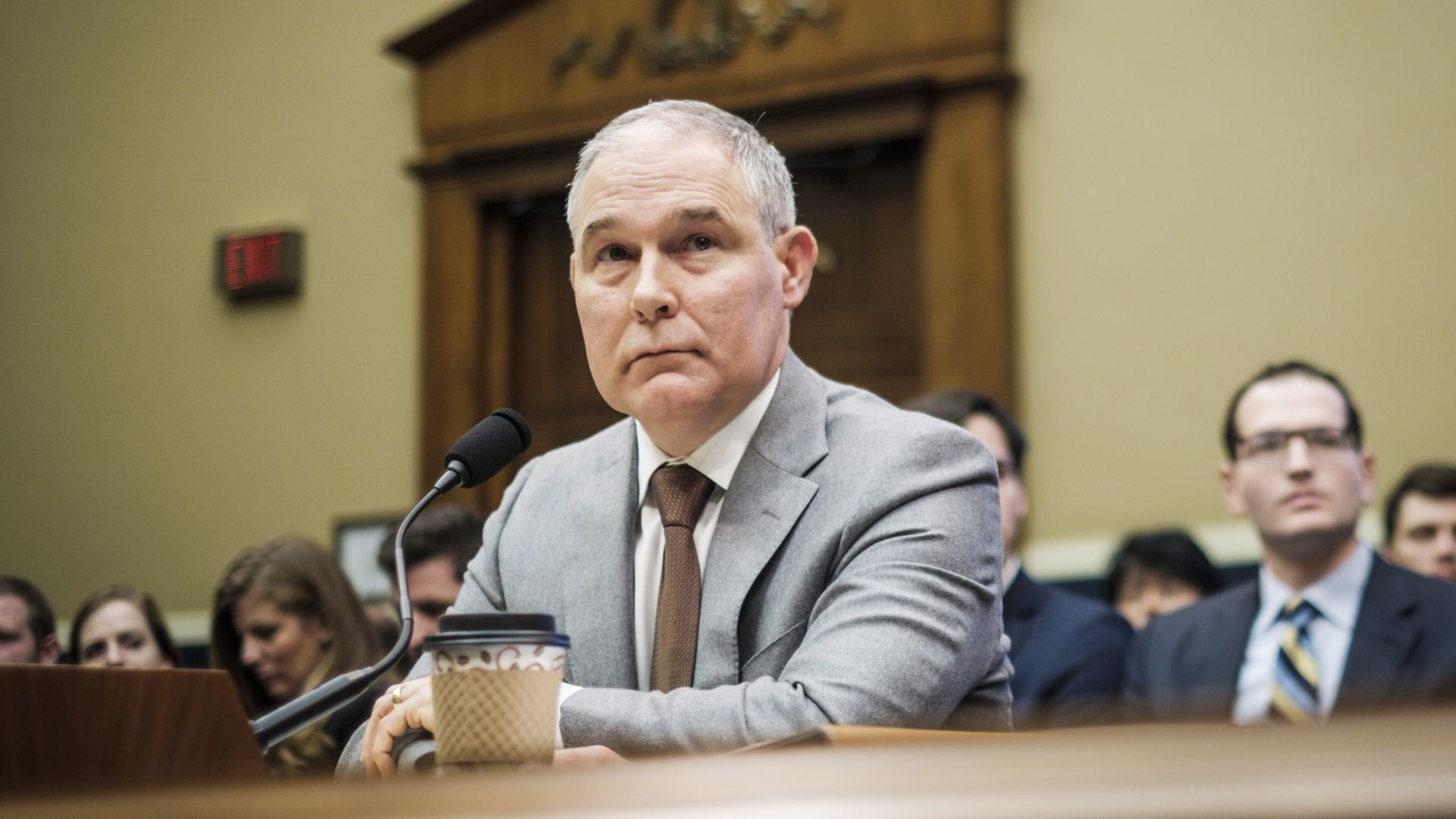 In a 2016 radio interview with The Pat Campbell Show, former Oklahoma attorney general and current EPA administrator Scott Pruitt said Donald Trump would "take, I think, unapologetic steps to use executive power to confront Congress in a way that is truly unconstitutional," according to the watchdog group Documented.
Why it matters: Pruitt joins a long list of conservative politicians who criticized candidate Trump during the campaign, but went on to pledge their loyal support to the president following his election.
"I believe that Donald Trump in the White House will be more abusive to the constitution than Barack Obama and that's saying a lot."
"Donald Trump has said many, many times they want… I'll do this I'll do that. And those things that he's mentioned cannot be done. I think executive orders with Donald Trump would be a very blunt instrument with respect to the Constitution."
"This president has basically taken an approach that says that if Congress doesn't act or they don't act the way that I want them to, then I can act in their place."
Thought bubble from Axios' Jonathan Swan: If Trump had known about this interview there's a zero point zero percent chance Pruitt would be EPA Administrator.
At a Senate hearing Tuesday, Pruitt responded to the interview, saying he doesn't remember saying those things. "I don't echo that today at all," Pruitt said in response to questions by Sen. Sheldon Whitehouse, Democrat from Rhode Island.
Pruitt issued the following comment as an official response Tuesday:
"After meeting him, and now having the honor of working for him, it is abundantly clear that President Trump is the most consequential leader of our time.  No one has done more to advance the rule of law than President Trump. The President has liberated our country from the political class and given America back to the people."
Editor's Note: This article has been updated to include Pruitt's responses on Tuesday.
Go deeper