Would-be South Korea ambassador sidelined over disagreements with Trump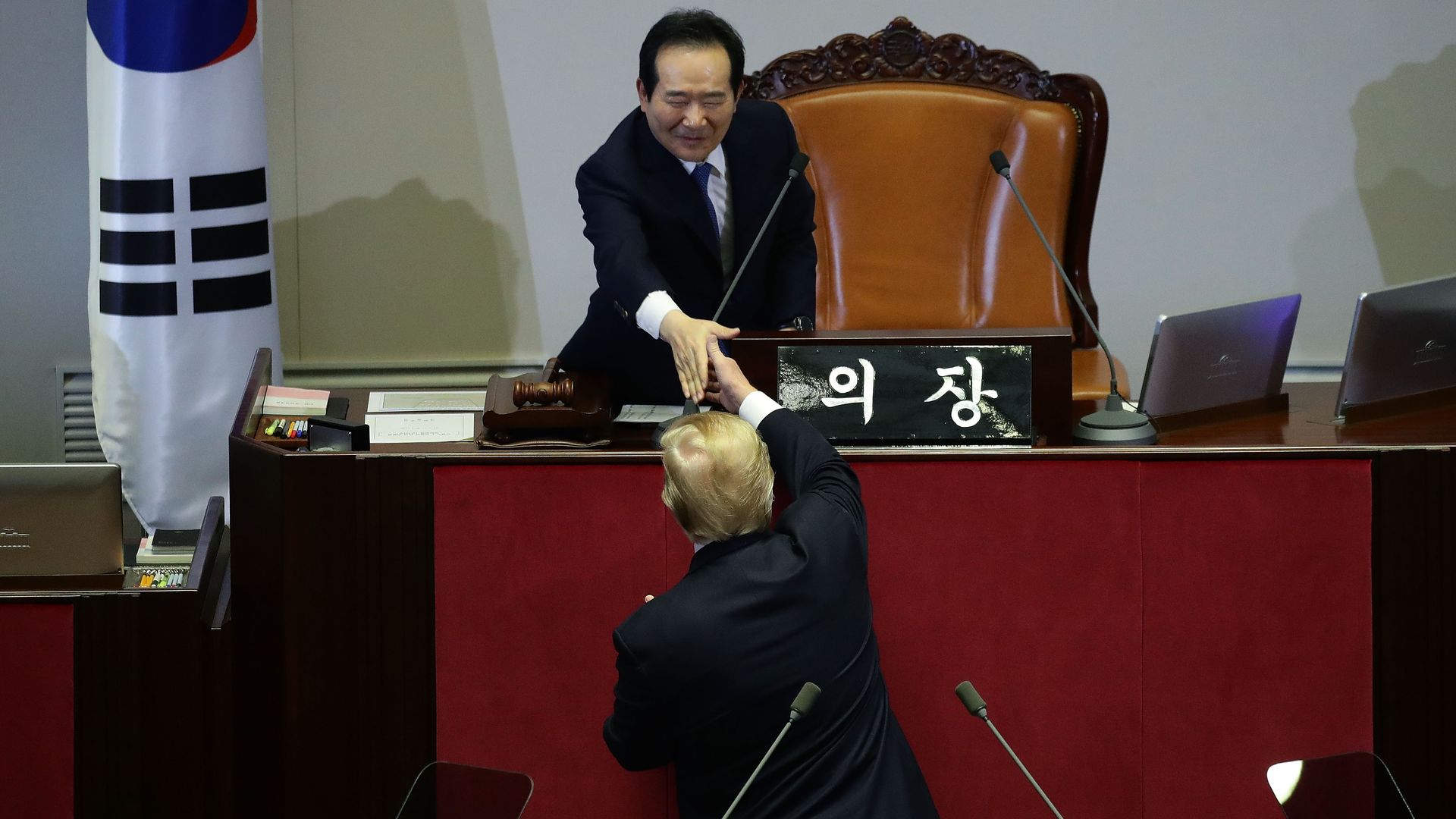 Victor Cha, the White House's choice for U.S. ambassador to South Korea, "is no longer expected to be nominated" after he raised concerns about parts of President Trump's North Korea policy, the Washington Post reports.
Why it matters: Cha objected to the administration's suggestion "of a limited strike on the North aimed at sending a message." He also opposed Trump's threats to "tear up a bilateral trade deal with Seoul." He was favored by South Korean diplomats, who had encouraged the White House to finalize the nomination.
Go deeper