Trump admin. releases 'Kremlin report,' but no new sanctions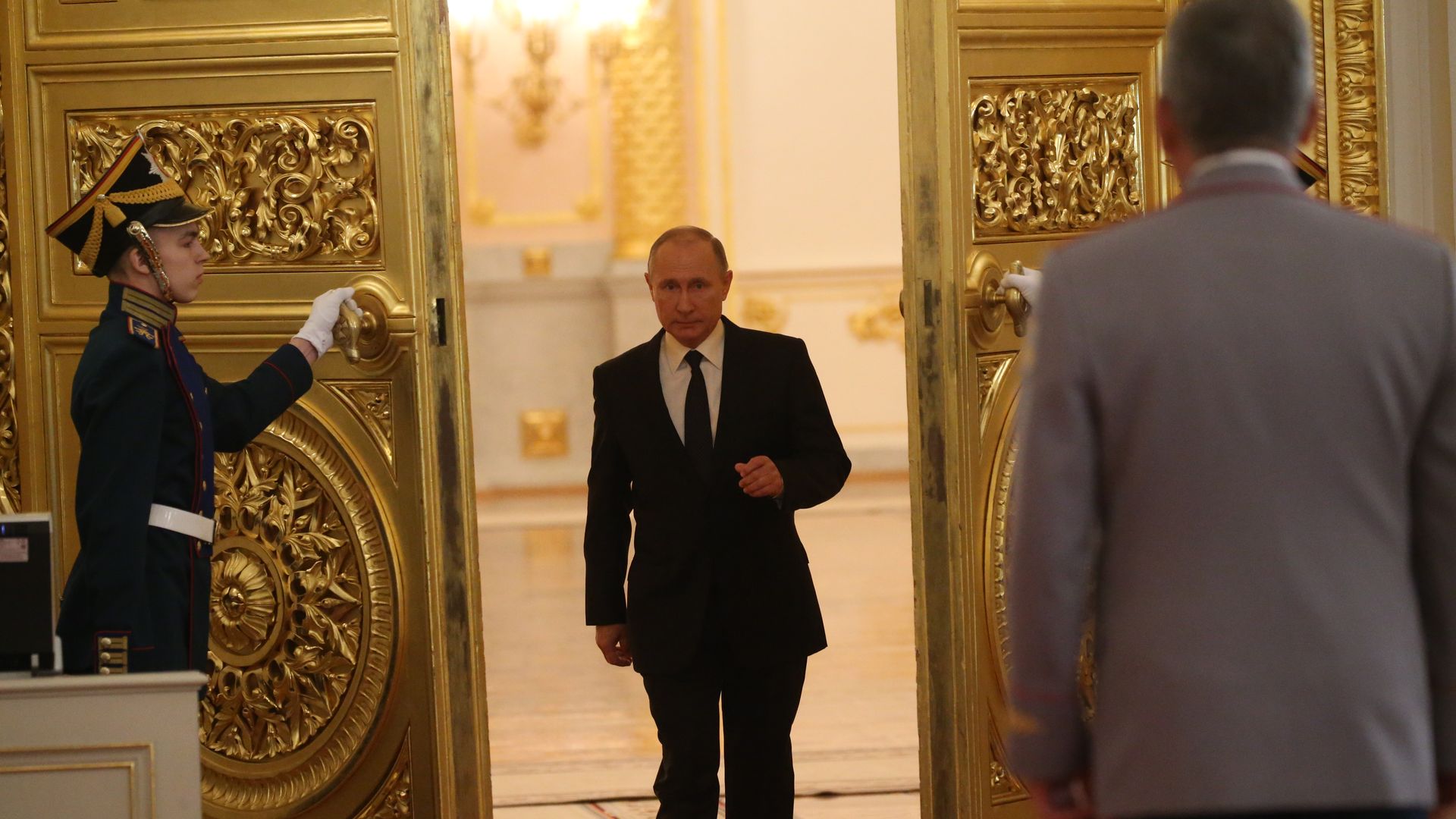 The Treasury Department has released a much anticipated list of Russian oligarchs and political figures as mandated under a sanctions law passed by Congress last year, but has not leveled any new sanctions. Vladimir Putin called the list's publication a "hostile act," but said he would "refrain" from taking any steps in response.
Why it matters: The list was ostensibly intended to name and shame those who were benefiting from their relationships with Putin. But all it offers is publicly available information, without repercussions. So don't be surprised if it doesn't lead any of the oligarchs to change their behavior.
The details: The political list seems to have been taken wholesale from the Kremlin's website, while the 96 oligarchs listed are simply the Russians classified by Forbes as billionaires, per the AP. As former U.S. ambassador to Russia Michael McFaul points out, some of those listed can hardly be considered close Putin allies.
Our thought bubble: The list may reflect an internal compromise between administration factions supporting a hard line and another, aligning with President Trump, that prefers backing away from the sanctions regime.
Go deeper: Meet Putin's oligarchs
Go deeper