Internal DOJ probe focused on McCabe's handling of Clinton emails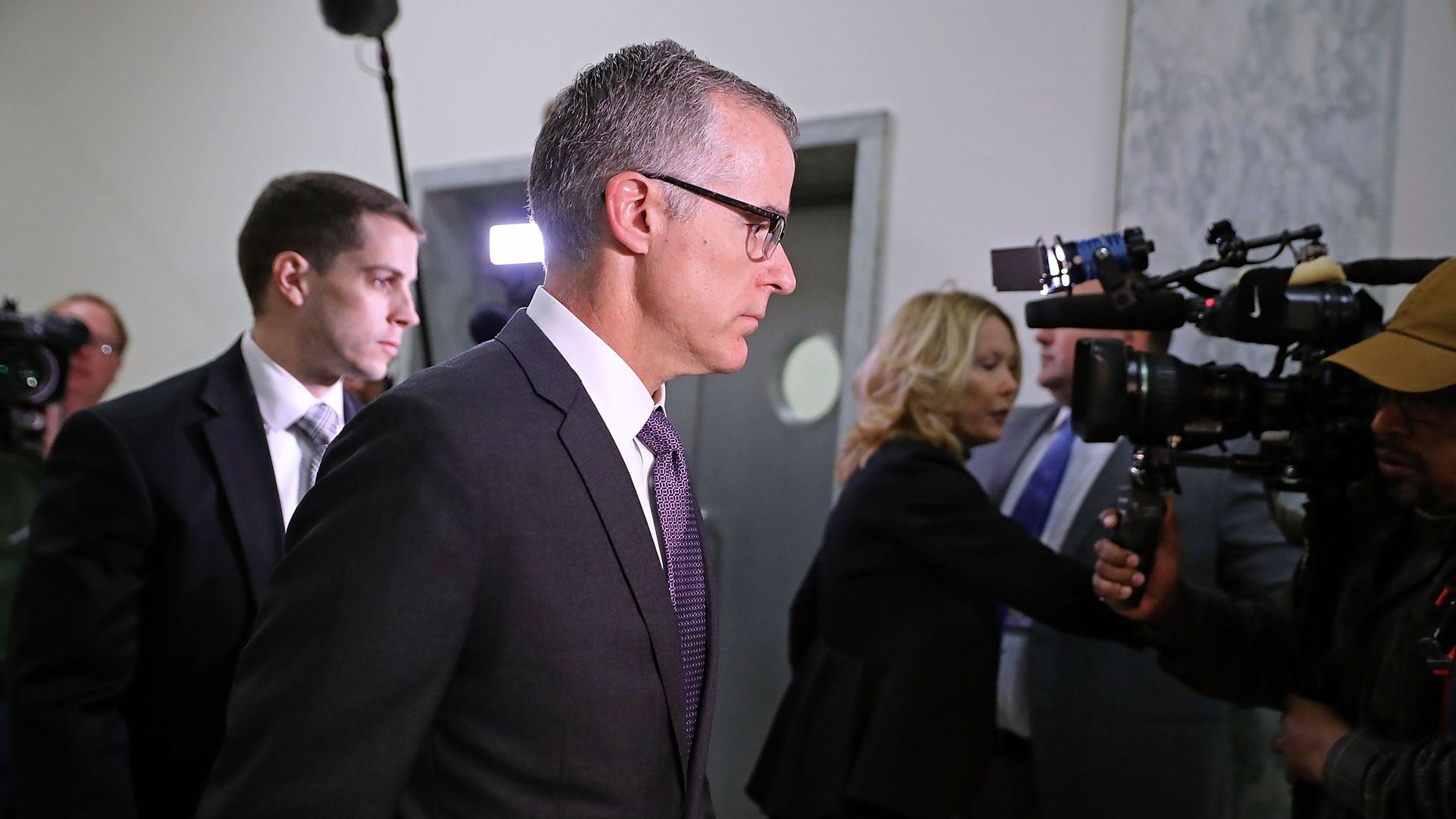 Justice Department Inspector General Michael Horowitz is investigating why Andrew McCabe, former deputy director of the FBI, did not act for three weeks after uncovering a new batch of Hillary Clinton-related emails in the late stages of the 2016 campaign, reports the WashPost.
Why it matters: The IG is reportedly seeking to determine how long the FBI knew about the emails found on the laptop of former congressman Anthony Weiner, and whether investigators wanted to avoid examining the emails until after the November 8th election. McCabe resigned yesterday after public pressure from Trump and private pressure from within the Department of Justice.
Go deeper