Updated Jan 30, 2018 -

World
Republican hawks in wait-and-see mode over Russia sanctions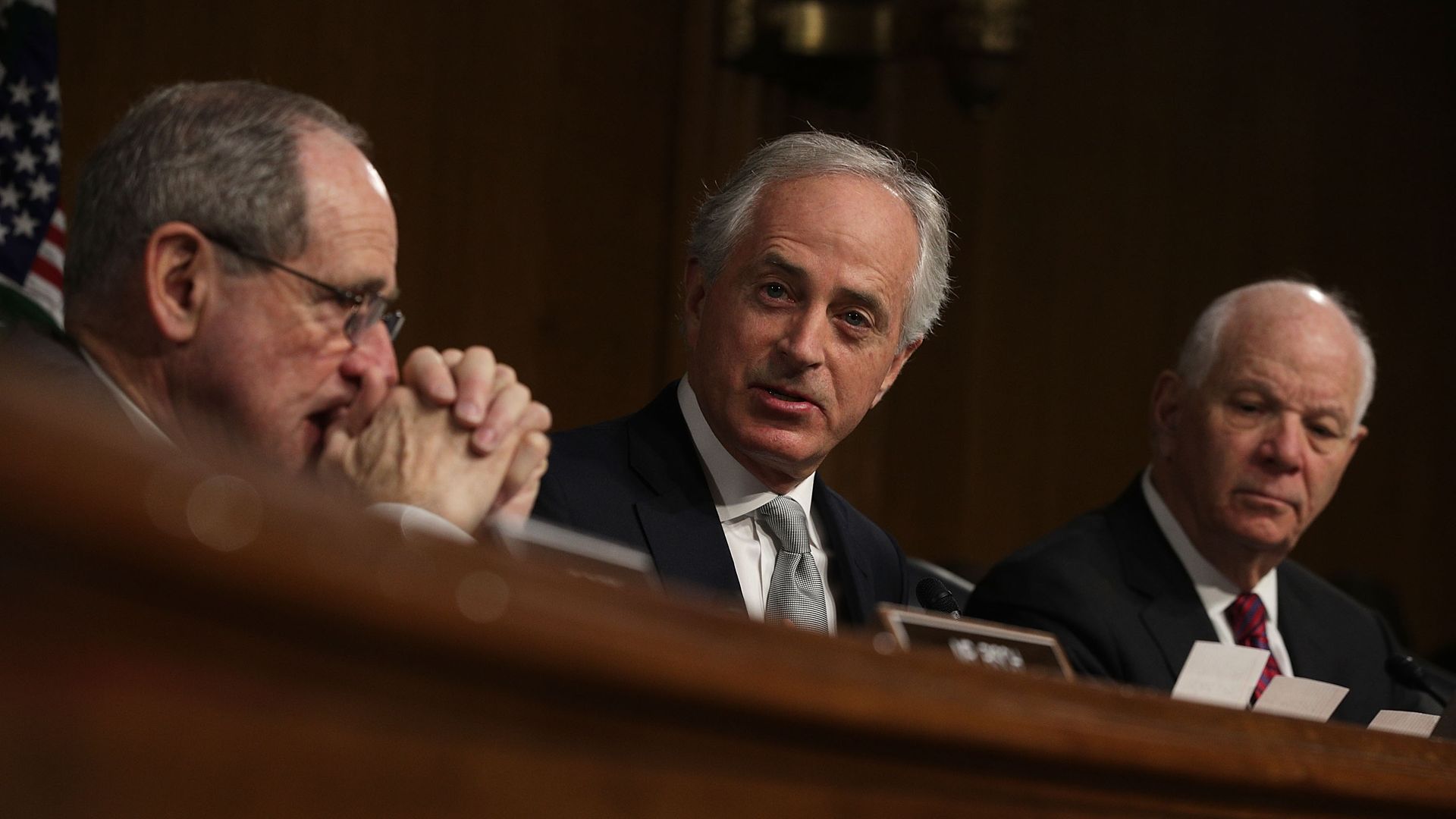 The Trump administration's announcement yesterday that it won't be imposing new Russia sanctions has provoked considerable criticism, but many on Capitol Hill believe that reaction is overblown.
The big picture: Hawkish congressional Republicans who are unafraid to denounce Trump when they believe he's screwed up are genuinely not perturbed by what happened yesterday, sources close to them tell me. One source described the general reaction to the decision as "incorrect and hysterical." Sen. Bob Corker, an architect of the sanctions law, told reporters the process was just beginning and the administration is taking it "very seriously."
The background: A law passed last year made Monday the deadline to impose sanctions on third parties doing "significant" business with the Russian intelligence and defense sectors, and required a list of Russian oligarchs tied to Putin.
The administration concluded that the measures already in place were having a "deterrent" effect, with entities pulling back on deals, and declined to impose new sanctions.
The Trump administration's statement on that decision: 
"Potential targets of future penalties 'have been put on notice, both publicly and privately, including by the highest-level State Department and other U.S. government officials where appropriate, that significant transactions with listed Russian entities will result in sanctions. Given the long time frames generally associated with major defense deals, the results of this effort are only beginning to become apparent. From that perspective, if the law is working, sanctions on specific entities or individuals will not need to be imposed because the legislation is, in fact, serving as a deterrent."
The bottom line: This is just the beginning of sanctions season and most Republican hawks are reserving judgment.
Go deeper: Treasury releases Kremlin list, with no new sanctions
Go deeper