EPA chief in Senate hot seat: highlights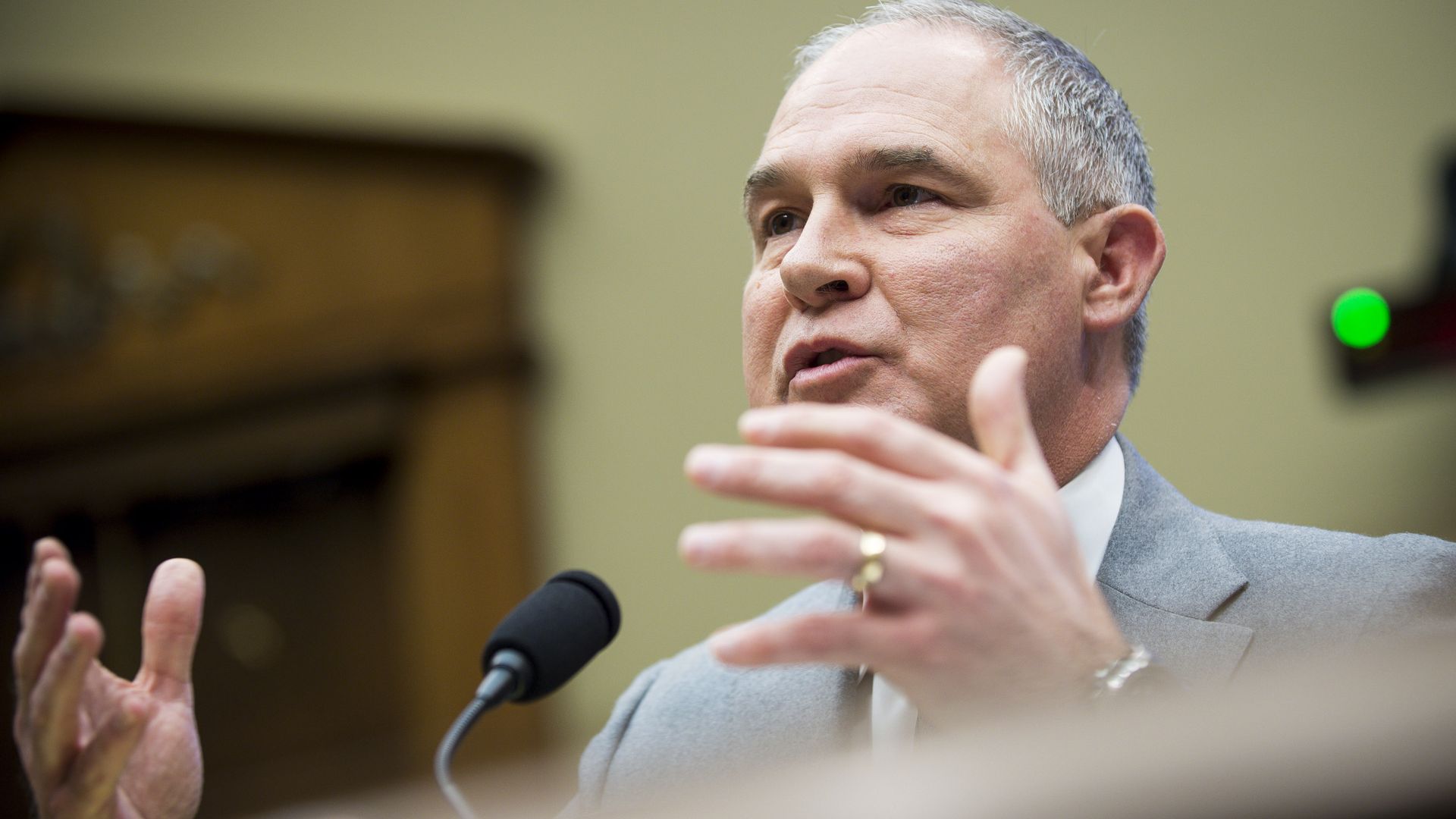 Here are highlights from Environmental Protection Agency Administrator Scott Pruitt's appearance Tuesday in front of the Senate, the first since his confirmation almost a year ago:
Pruitt said he didn't remember predicting in a 2016 interview that Donald Trump would abuse the Constitution more than Barack Obama did if elected president.
Be smart: Pruitt joins a long list of conservative politicians who criticized candidate Trump during the campaign, but went on to pledge their support to the president following his election.
Pruitt said he was still considering some sort of public debate about climate-change science, but he didn't provide many details beyond that.

Reality check: Most scientists agree human activity is the driving cause of a warmer planet over the last century. The debate should exist around what policies governments should impose to address the associated risks.

He wouldn't say whether he would seek to review a scientific finding on climate change that Obama's EPA issued in 2009.

Reality check: Trump's EPA is working to write a pared-down rule cutting carbon emissions from power plants, a subtle indication the agency isn't going to touch the finding, which legally underpins that rule.

Pruitt indicated he doesn't support California's fuel-efficiency standards driving stronger federal standards by saying federalism "doesn't mean one state has the ability to dictate the rest of the country."

Yes, but: He's said things like this before, and the big auto companies don't want him to revoke that waiver, as it would create a regulatory mess for them.
Go deeper