Trump admin. declines to impose new Russia sanctions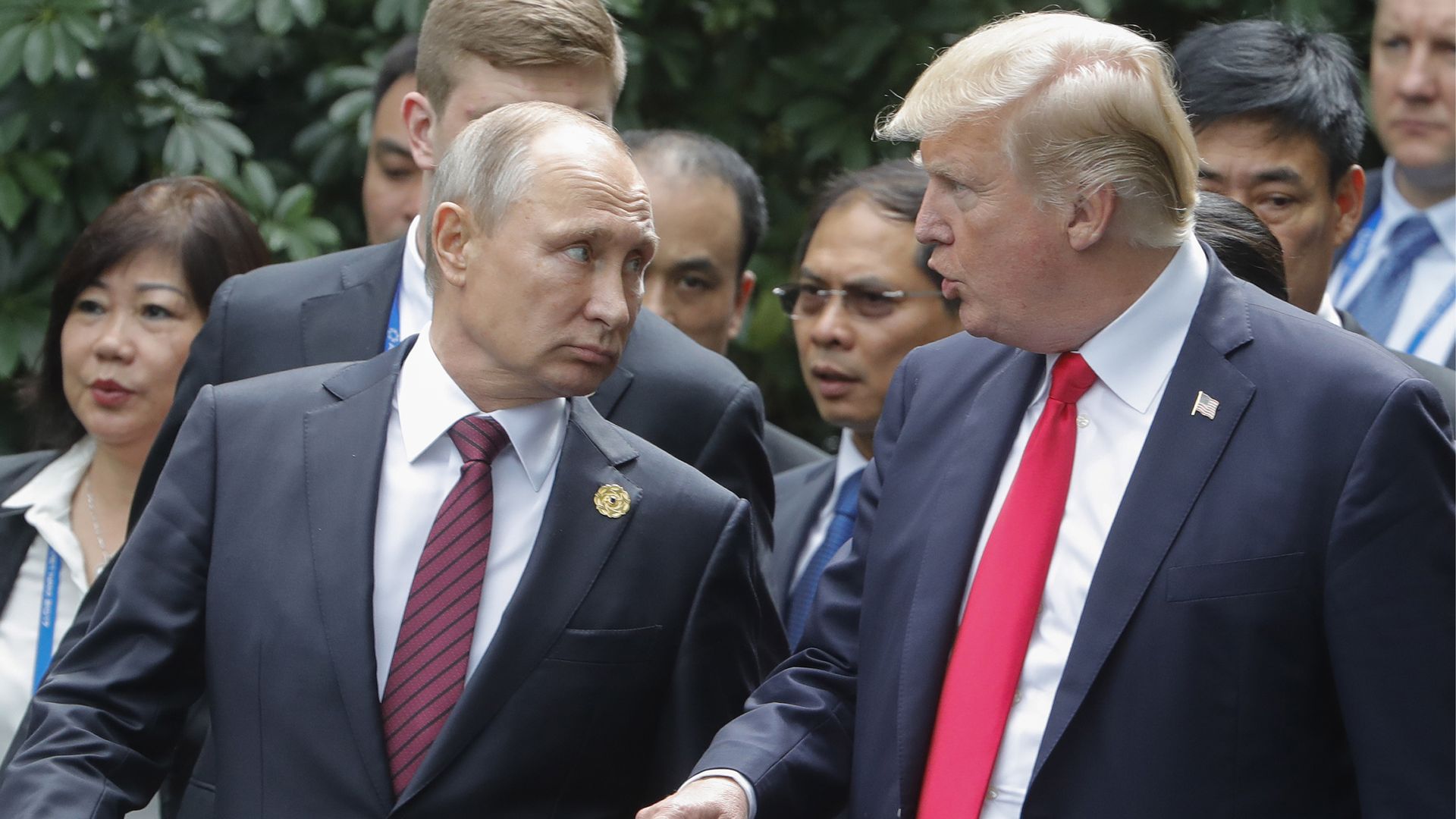 The Trump administration will not at this time implement new sanctions under the law Congress passed near-unanimously in response to Russian election interference, the State Department announced. The sanctions would have hit companies doing business with Russian defense and intelligence agencies.
Heather Nauert, the State Dept. spokesperson, suggested in a statement that current sanctions are sufficient for the time being: "if the law is working, sanctions on specific entities or individuals will not need to be imposed because the legislation is, in fact, serving as a deterrent."
Why it matters: Trump resisted the sanctions in the first place, and the administration is certainly in no rush to implement them, having missed one deadline already and declined to take action this time around.
Monday was also the deadline for the administration to release a list of oligarchs close to Vladimir Putin for potential sanctions. The unclassified list features 96 oligarchs and tracks closely to Forbes' listing of Russian billionaires, per CNBC.
Go deeper: Meet Putin's oligarchs
Go deeper