AmEx CEO's retirement leaves just three black Fortune 500 heads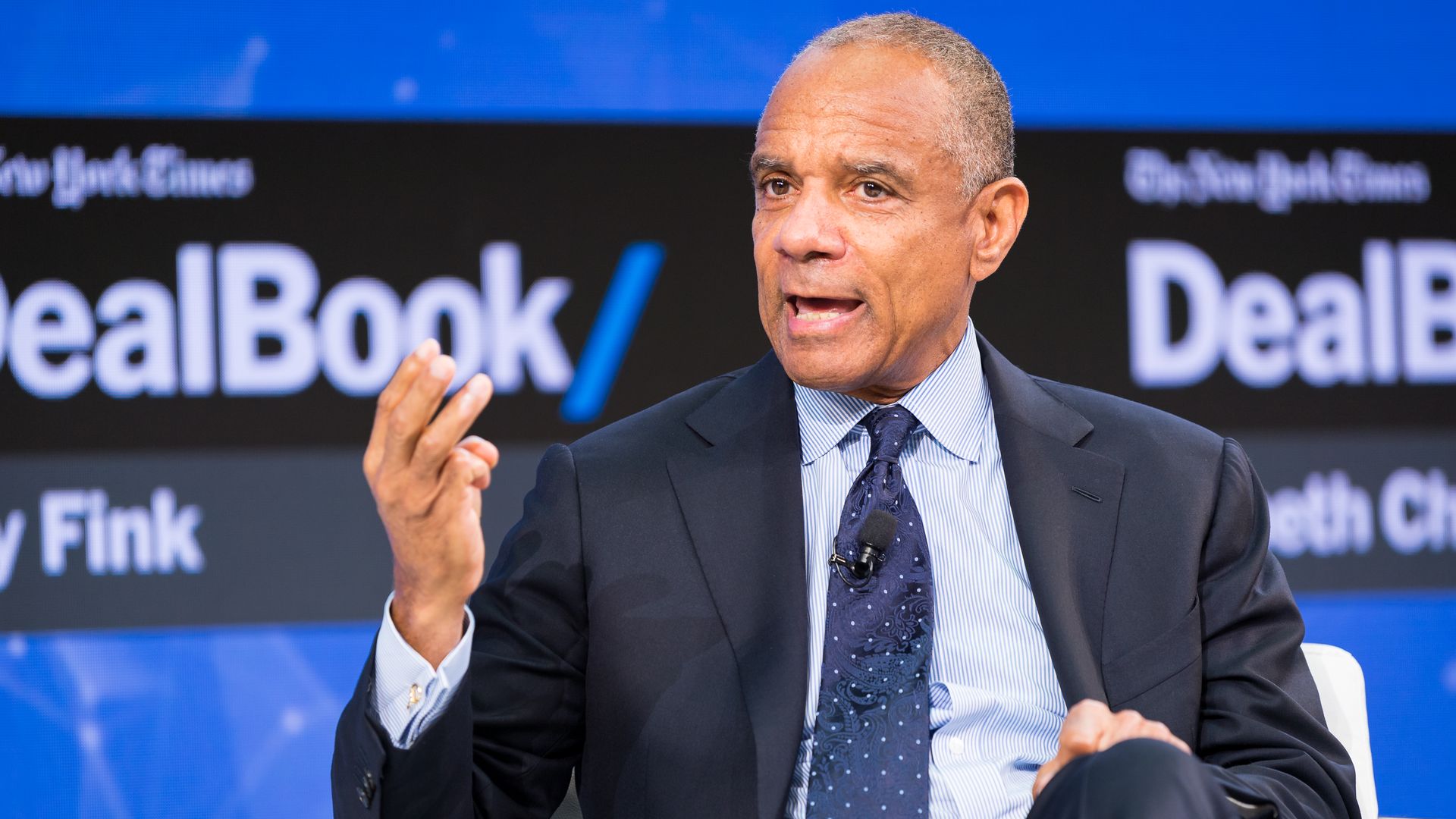 Ken Chenault, 66, is days away from stepping down after 17 years as chairman and CEO American Express. He guided the company through 9/11 (the HQ, across the street from the World Trade Center, was left unusable), the global financial crisis, and numerous challenges to AmEx as the go-to payment option for the wealthy and well-traveled, AP's Ken Sweet writes.
Why he matters: "When Chenault became CEO, he was only the third black CEO of a Fortune 500 company ever. And for several years after his appointment, other black men and women were hired as CEOs, at companies such as McDonald's, Xerox and Merrill Lynch."
"The son of a dentist from Long Island, New York, who grew up as a black man during the height of the Civil Rights Movement, Chenault never expected to be CEO of a major company, let alone work 37 years at the same one."
"But that trend has reversed. With Chenault retiring, there will be only three black CEOs at Fortune 500 companies: [pharmaceutical company Merck & Co.], financial company TIAA and retail chain JCPenney."
Chenault: "It's embarrassing. ... You need a pipeline of people coming in. You need to create an environment where people are embraced and engaged rather than just tolerated."
What's next: "He will be joining the corporate boards of Facebook and Airbnb."
Editors note: AP incorrectly identified Pfzier as being one of three Fortune 500 companies with a black CEO, while excluding Merck & Co., who's CEO Kenneth Frazier is African American. We have updated this story to reflect the changes.
Go deeper