Wireless industry throws cold water on plan to nationalize 5G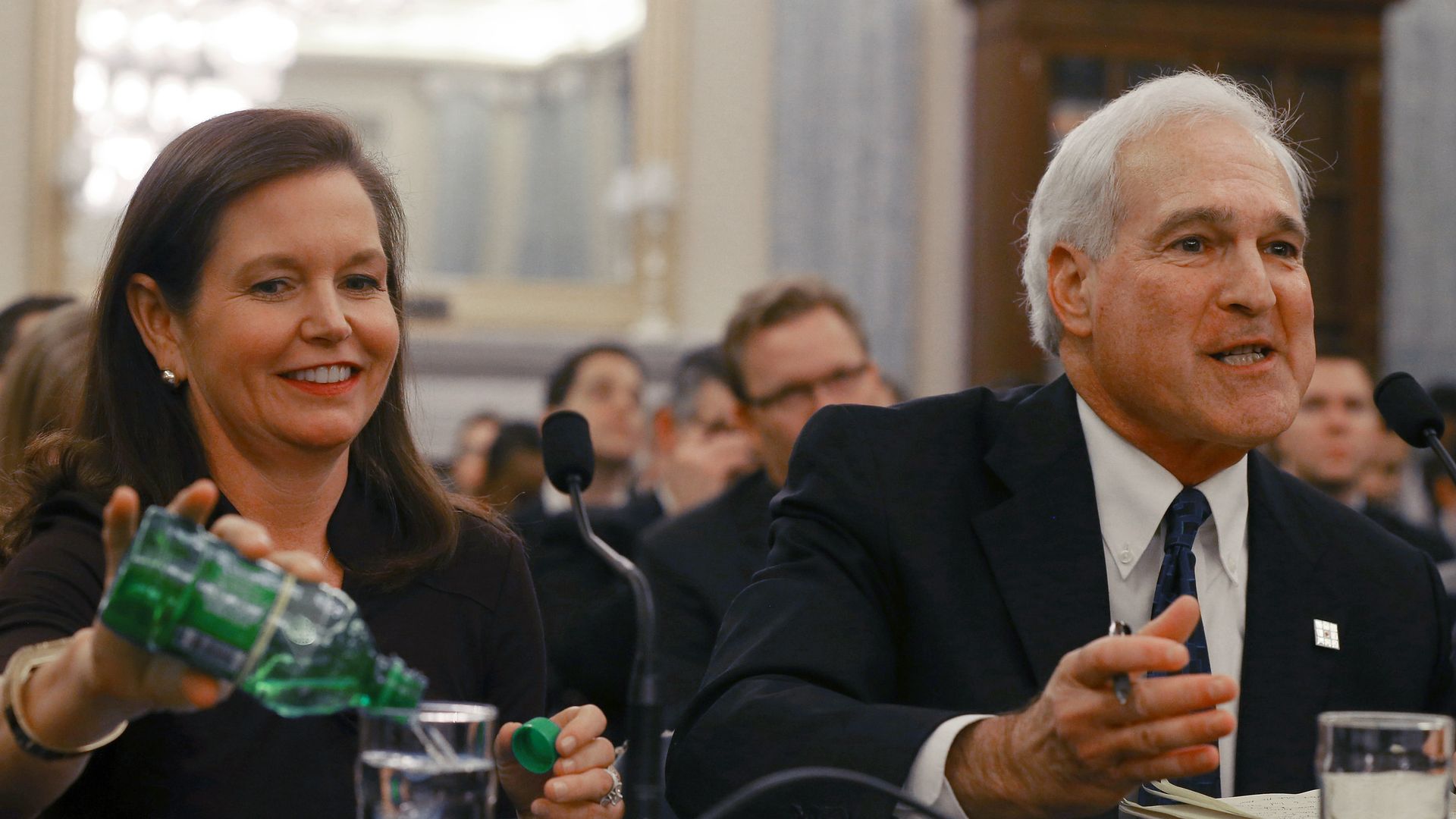 The wireless industry has signaled that they are not interested in the Trump administration's plan to nationalize its own 5G network. Meredith Attwell Baker, the chief executive of the industry's primary trade association, CTIA, issued a statement Monday saying the government should focus on pursuing "free market policies."
Why it matters: The wireless industry is powerful in Washington, signaling a possible fight if the White House moves forward with the plan to nationalize 5G wireless.
"The wireless industry agrees that winning the race to 5G is a national priority. The government should pursue the free market policies that enabled the U.S. wireless industry to win the race to 4G."
— CEO of CTIA Meredith Attwell Baker
Go deeper