Trump: Azar will bring drug prices "way down"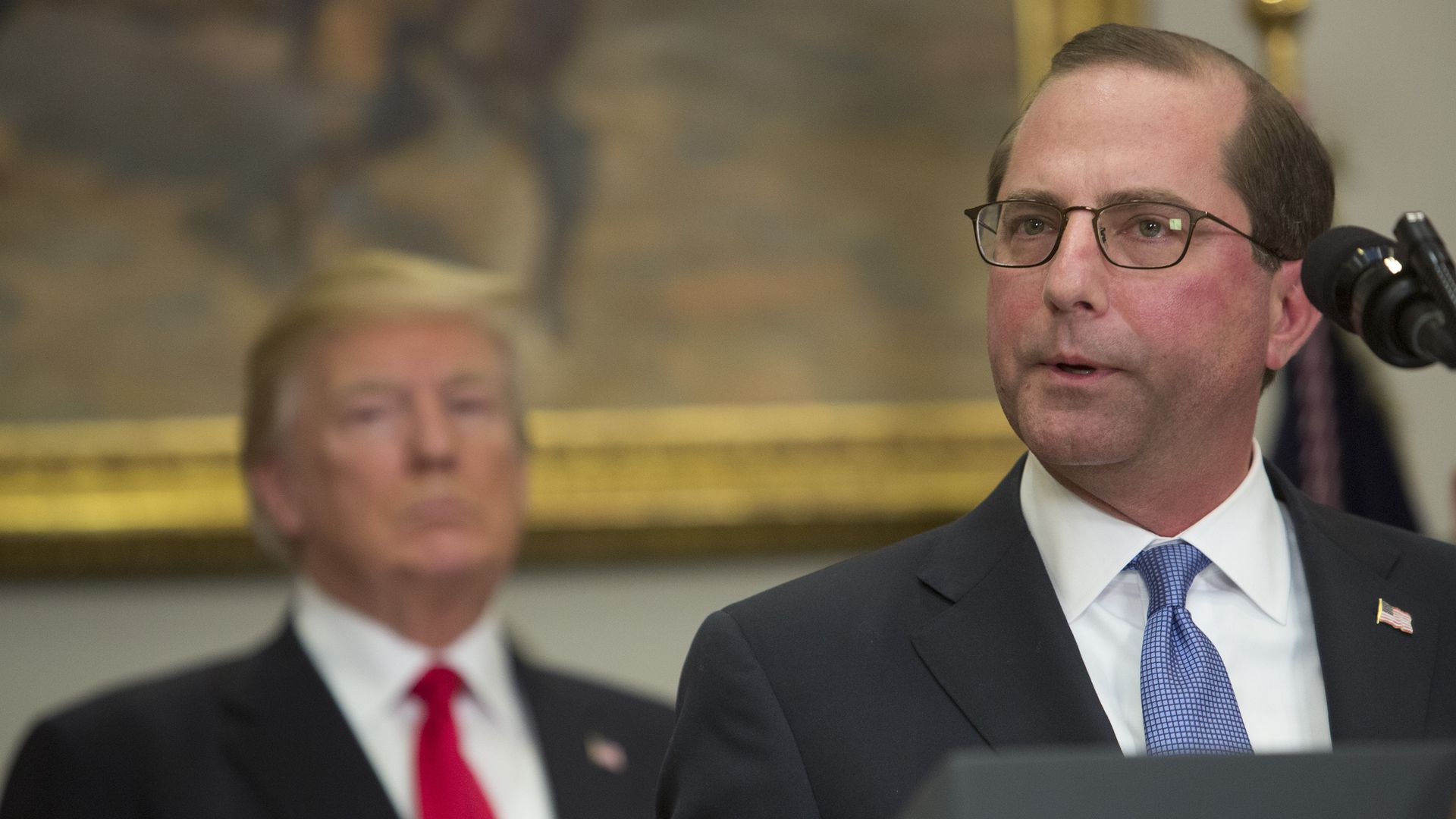 New Health and Human Services secretary Alex Azar is "going to get those prescription drug prices way down," President Trump said today at Azar's official swearing-in ceremony.
Reality check: Aside from the president himself, the Trump administration has shown little interest in using the federal government's purchasing power to leverage lower prices for prescription drugs, and Azar has also said he opposes such an approach.
What Trump said: "You look at other countries — they pay a fraction for the exact same drug. The exact same pill, in an identical box from the same factory, costs us much more — many times more than it does in other countries. And nobody knows that process better than Alex. And we're going to get that done because it's very unfair to our country. Neighboring countries pay a tiny fraction of what we pay for the same exact pill made in the same location."
How it works: It's true that the same drug is often cheaper in other countries than in the U.S. That's often a result of government-imposed price controls in those countries, and mainstream Republicans have staunchly opposed implementing similar controls here.
The bottom line: Azar, the former president of drug maker Eli Lilly, said in his Senate confirmation hearings that he would be open to some efforts to bring down drug prices, including a crackdown on certain patent practices. But he has repeatedly spoken out against the sort of price controls that keep drug prices low in Canada and Western Europe.
Correction: This story has been updated to correct Azar's role at Eli Lilly. He was the company's president.
Go deeper