Rod Rosenstein could be next #ReleaseTheMemo target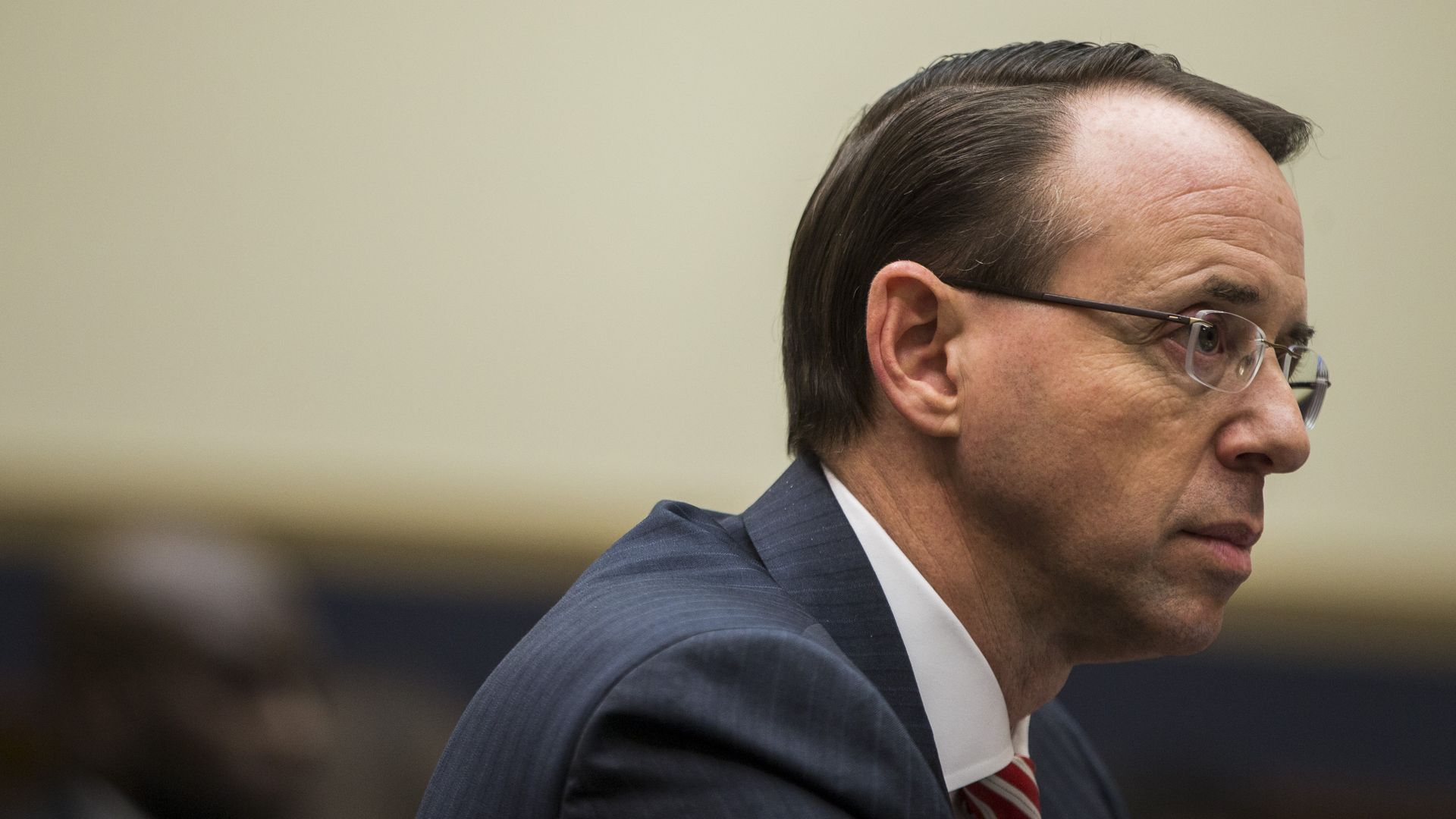 Deputy Attorney General Rod Rosenstein's approval last year of an application to an intelligence court to extend surveillance of former Trump associate Carter Page is a key component of the Republican memo on alleged FISA abuses, per The New York Times. The classified document at the heart of the #ReleaseTheMemo controversy claims that the Justice Department failed to inform a FISA court that the unverified Steele dossier formed at least part of the basis of the application.
Why it matters: The news could set up a showdown between the White House and DOJ over the next week as the House Intelligence Committee moves to declassify the memo for a public release — a move branded "extraordinarily reckless" by a top DOJ official.
Go deeper