FBI Director Wray reportedly pressured McCabe to step down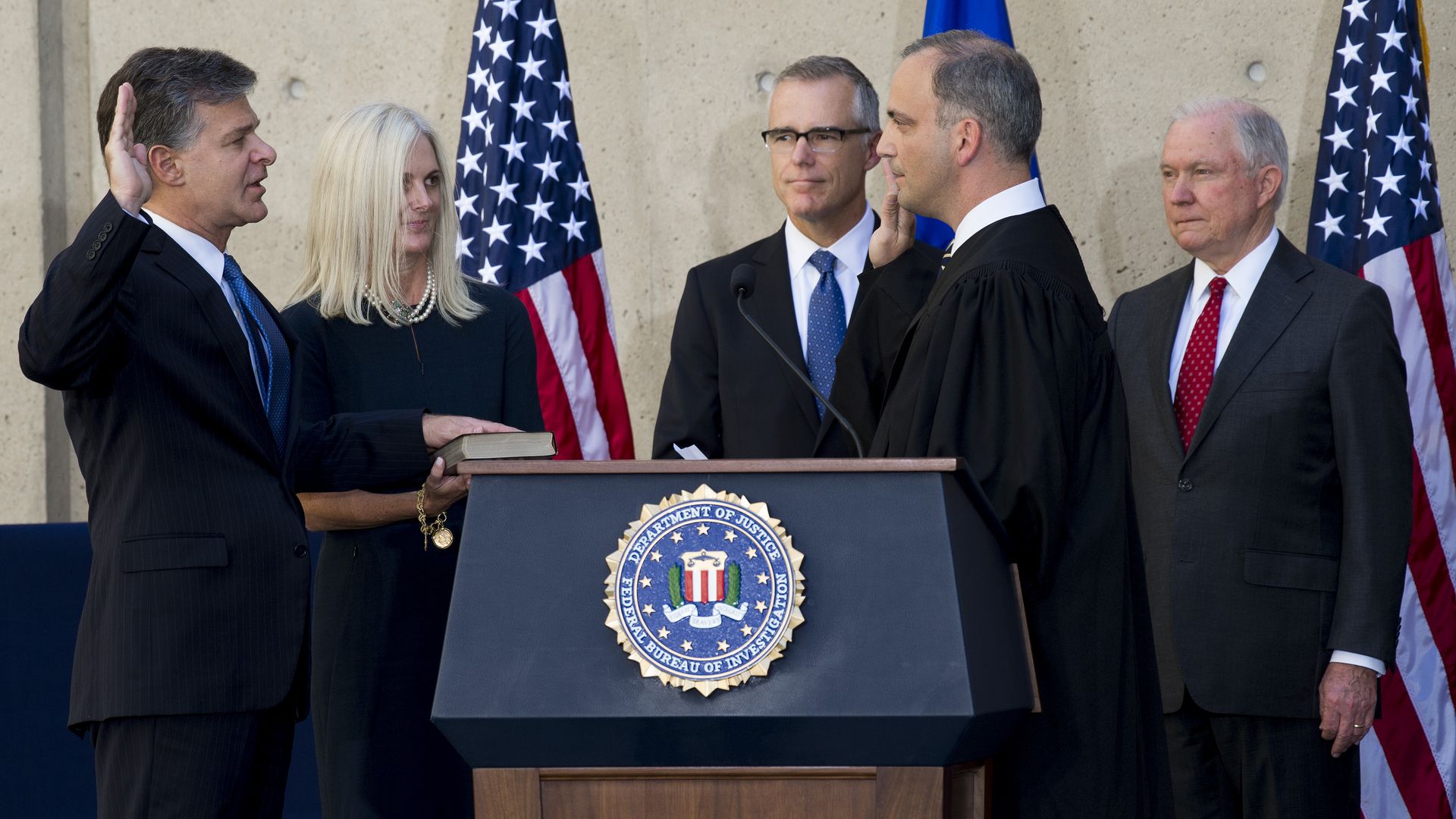 The FBI's Deputy Director, Andrew McCabe, was reportedly pressured by FBI Director Christopher Wray to step down from the bureau, sources told the New York Times. NYT says McCabe was telling people as recently as last week that he had hoped to stay in his role until mid-March, when he becomes eligible for retirement.
The reasoning: The Times' sources said Wray has "raised concerns" about an imminent report from the inspector general on how McCabe and other FBI officials handled investigations during the 2016 presidential campaign, including probes of Hillary Clinton's email use and possible collusion between members of the Trump campaign and Russia.
Wray reportedly suggested moving McCabe into a new position, essentially demoting him, but McCabe decided to leave the bureau instead. Wray has since appointed David L. Bowdich to replace McCabe as his acting deputy.
Timing: Last week, Axios' Jonathan Swan scooped that Christopher Wray threatened to resign after being pressured by Attorney General Jeff Sessions to fire McCabe.
Earlier today, White House Press Secretary Sarah Sanders said that Trump "wasn't a part of the decision-making process" surrounding McCabe's departure.
Go deeper