Reaction to Upton's climate move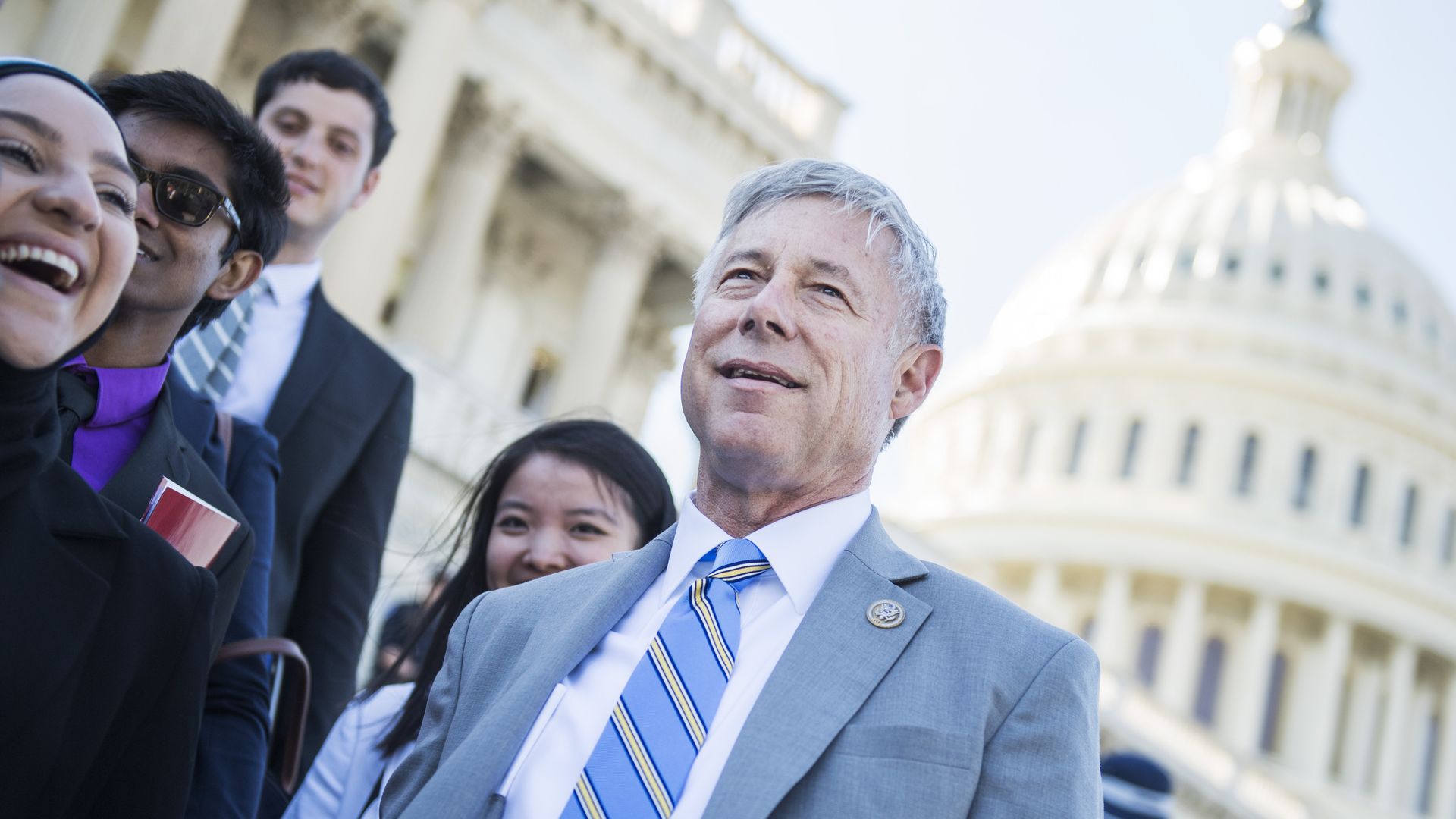 Let's explore the fallout of prominent GOP Rep. Fred Upton's decision, broken by Axios on Friday, to join the bipartisan Climate Solutions Caucus.
Why it matters: The responses seen below highlight some of the strategic divides running through the climate movement on working with fossil fuel industry allies.
What they're saying:
"Perhaps one of the reasons this caucus has been unable to craft any policies at all so far is because it has been infiltrated by people who have proved to do and say anything to defend the fossil fuel industry," the Sierra Club, one of the nation's most prominent green groups, said in a statement.
"Continuing to expand fossil fuel production, as Fred Upton would have us do, is precisely the opposite of what a climate leader should be doing," said David Turnbull, head of strategic communications for the group Oil Change International.
Yes, but: Mark Reynolds, head of the Citizens' Climate Lobby that works with the caucus, said Upton's sway with GOP members means that "his support for a policy could give the green light to other Republicans," and his participation could help "neutralize the partisan rhetoric" around climate.
A spokesman for Climate Leadership Council — whose participants include GOP elder statesmen like James Baker — said Upton's move is a sign of shifting politics, calling it "representative of the growing number of members in Congress, from both political parties, who want to find a bipartisan solution on climate."
Go deeper