Good morning! Let's head for the weekend . . .
https://www.axios.com/newsletters/axios-generate-46875aa5-e35d-481c-9bf9-237add1360ba.html?chunk=0#story0
Scoop: Upton joins bipartisan Climate Solutions Caucus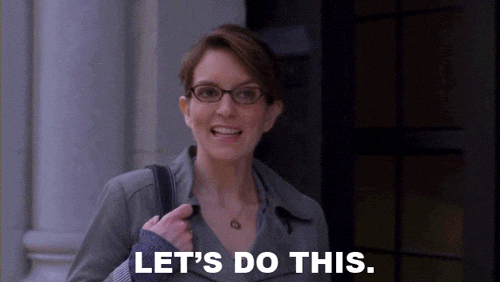 Michigan Rep. Fred Upton, the former chairman of the powerful Energy and Commerce (E&C) Committee, will announce today that he's joining the bipartisan Climate Solutions Caucus.
Why it matters: He is by far the most prominent and high-profile GOP lawmaker with jurisdiction over energy policy to join the 2-year-old House group.
Upton, who has been in Congress for over 30 years, is currently chairman of the Energy subcommittee after serving the maximum 3 terms atop E&C.
Upton will enter the group, which is evenly divided between the parties, with Democrat Jan Schakowsky, bringing its total membership to 68 lawmakers.
Quoted: "When it comes to climate change we must take an economically realistic and pragmatic approach," Upton said in a statement, adding that the group provides a "tremendous opportunity" to work across the aisle.
"Pursuing an 'all-of-the-above' energy strategy that protects our environment, preserves our Great Lakes, and ensures energy stays affordable for Michigan families has always been a focus," he said.
Upton also highlighted the E&C's recent efforts to bolster hydropower and natural gas.
Yes, but: The caucus has faced persistent criticism from the left that it's a paper tiger, given the participation of some GOP lawmakers who have opposed greenhouse gas regulation or disputed mainstream climate science.
Recently most of its Republicans voted for the tax bill that opened the Arctic National Wildlife Refuge to oil drilling. Upton himself, as E&C chairman, pushed back strongly against key Obama-era climate change rules.
What's next: As we noted in Generate last week, GOP Rep. Carlos Curbelo, the group's co-chairman, told the publication Yale Environment 360 that he wants the group to begin offering policy proposals in this Congress or the next one.
https://www.axios.com/newsletters/axios-generate-46875aa5-e35d-481c-9bf9-237add1360ba.html?chunk=1#story1
The scene in Davos: Trump's dinner and Al Gore
Situational awareness: President Trump speaks this morning from the World Economic Forum in Davos, Switzerland, at 8am ET. Keep an eye on the Axios stream for coverage.
The dinner: Trump's dinner meeting last night with European business execs included the CEOs of two Europe-based multinational energy giants, Total and Statoil, that have U.S. operations.
Buzz: In theory there was plenty to disagree over — for instance, both of the oil-and-gas companies back the Paris climate deal that Trump is abandoning. But a White House transcript of the public-facing remarks is heavy on areas of agreement.
Both Total CEO Patrick Pouyanne and Statoil boss Eldar Sætre talked up their U.S. investments and praised the new tax law, and Sætre told Trump that "what you're doing on regulations is good news."
Why it matters: The execs' decision to participate and heap praise on Trump signals how companies that split with the White House on climate will hardly let that affect their interest in U.S. business opportunities.
The Washington Examiner recaps Pouyanne's remarks here.
Solar trade: ICYMI, former VP and climate activist Al Gore spoke yesterday about the White House decision to impose tariffs on solar panel equipment imports. "I don't typically defend him. [But] I will say, in this case, it really did not start with him," Gore said.
He noted the tariffs were in response to a petition from 2 manufacturers. The White House penalties are not as strict as the companies requested. "They chose a kind of midpoint in the range of alternatives ... It could have been handled differently, should have been handled differently, but it's not an utter catastrophe," Gore said.
Yes, but: "In his remarks, Mr. Gore made clear that he disagrees with the outcome of this decision. He believes strongly that American leaders should be embracing the growth of solar energy in the U.S.," Gore spokesman Nick Conger told Axios in a statement.
https://www.axios.com/newsletters/axios-generate-46875aa5-e35d-481c-9bf9-237add1360ba.html?chunk=2#story2
By the numbers: the partisan divide on climate
A new Pew Research Center poll provides more data underscoring the partisan gulf on global warming.
Check out the chart above — it shows that the share of Democrats and Democratic-leaning adults who want climate change to be a top priority for Congress and the White House has grown to 68%, compared with 18% of Republicans and Republican leaners.
30% of those GOP or GOP-leaning adults polled say it should be an "important but lower priority," Pew said.
Why it matters: The deep partisan divide is among the reasons why U.S. policy has been far less activist on climate than most industrialized nations, despite robust scientific evidence of dangerous climatic changes underway.
* * *
A couple of other climate notes . . .
Going big: My colleague Zachary Basu reports that a popular website is going big on the topic.
The Weather Channel website — which is owned by IBM and is completely distinct from the Weather Channel TV network — is touting a just-completed series called "The United States of Climate Change" that investigates and highlights the impacts of climate change in all 50 states.
China: A new Rhodium Group research note estimates that after 2 years of decline, China's energy-related carbon dioxide emissions grew by between 2.2% and 4.1% last year.
Why it matters: China is by far the world's largest greenhouse gas emitter, and its success or failure at reining in emissions is critical to global climate efforts.
"We do not, however, expect coal demand to keep growing at 2017 levels. Whether emissions continue to rise will depend on whether coal consumption just flattens out or resumes its 2014–2016 rate of decline," the note states.
https://www.axios.com/newsletters/axios-generate-46875aa5-e35d-481c-9bf9-237add1360ba.html?chunk=3#story3
3 things with Sen. Lisa Murkowski
The GOP chairwoman of the Energy and Natural Resources Committee answered a few questions after a hearing yesterday on advanced vehicle technologies...
EVs and infrastructure: Murkowski said she's open to having electric vehicle charging infrastructure be included in some fashion in the wider infrastructure package that the White House wants Congress to pass, perhaps via some form of incentives.
Why it matters: A build-out of charging networks to ensure drivers are confident that they can replenish their batteries is one piece of the puzzle for expansion of EVs, which are now a tiny fraction of the global vehicle fleet.
She said it's important to avoid building only infrastructure that suits today's needs.
"I think we need to be thinking about: where is the transportation fleet, where are we going, and let's build to that. We have got to skate to the puck," Murkowski told a couple of reporters on the sidelines of the Washington Auto Show, where the hearing was held.
"I that that can clearly be part of the conversation and the discussion," she said broadly of a role for EV charging in the infrastructure bill.
Go deeper: Click here for more of Murkowski's comments in the Axios stream.
https://www.axios.com/newsletters/axios-generate-46875aa5-e35d-481c-9bf9-237add1360ba.html?chunk=4#story4
On my screen: Tesla, Scania, EPA, coal
Tough out there: CNBC reports on Tesla's problems scaling up production of the Model 3, the mass-market EV that's critical to the company's future.
Their lede: "Tesla's problems with battery production at the company's Gigafactory in Sparks, Nevada, are worse than the company has acknowledged and could cause further delays and quality issues for the new Model 3, according to a number of current and former Tesla employees."
Those sources tell CNBC that the problems include the need to make some batteries by hand and "borrowing scores of employees from one of its suppliers to help with this manual assembly."
Speaking of EVs: Via Reuters, the VW-owned truckmaker Scania has pledged to invest 10 million euros ($12.5 million) in Northvolt's 4 billion euro ($5 billion) battery cell plant in northern Sweden.
Why it matters: With a predicted total storage capacity of 32 gigawatt-hours a year by 2023, the project will become Europe's largest battery cell plant just as automakers are preparing for a spike in electric car production
EPA: Via The Wall Street Journal, "The Trump administration is withdrawing a decades-old air policy aimed at reining in some of the largest sources of hazardous pollutants like mercury and lead."
Coal: Quartz unpacks a new Moody's Investors Service report that concludes U.S. coal production's decline will continue absent more policy and investment backing.