Nunes shared FISA memo with FBI's Wray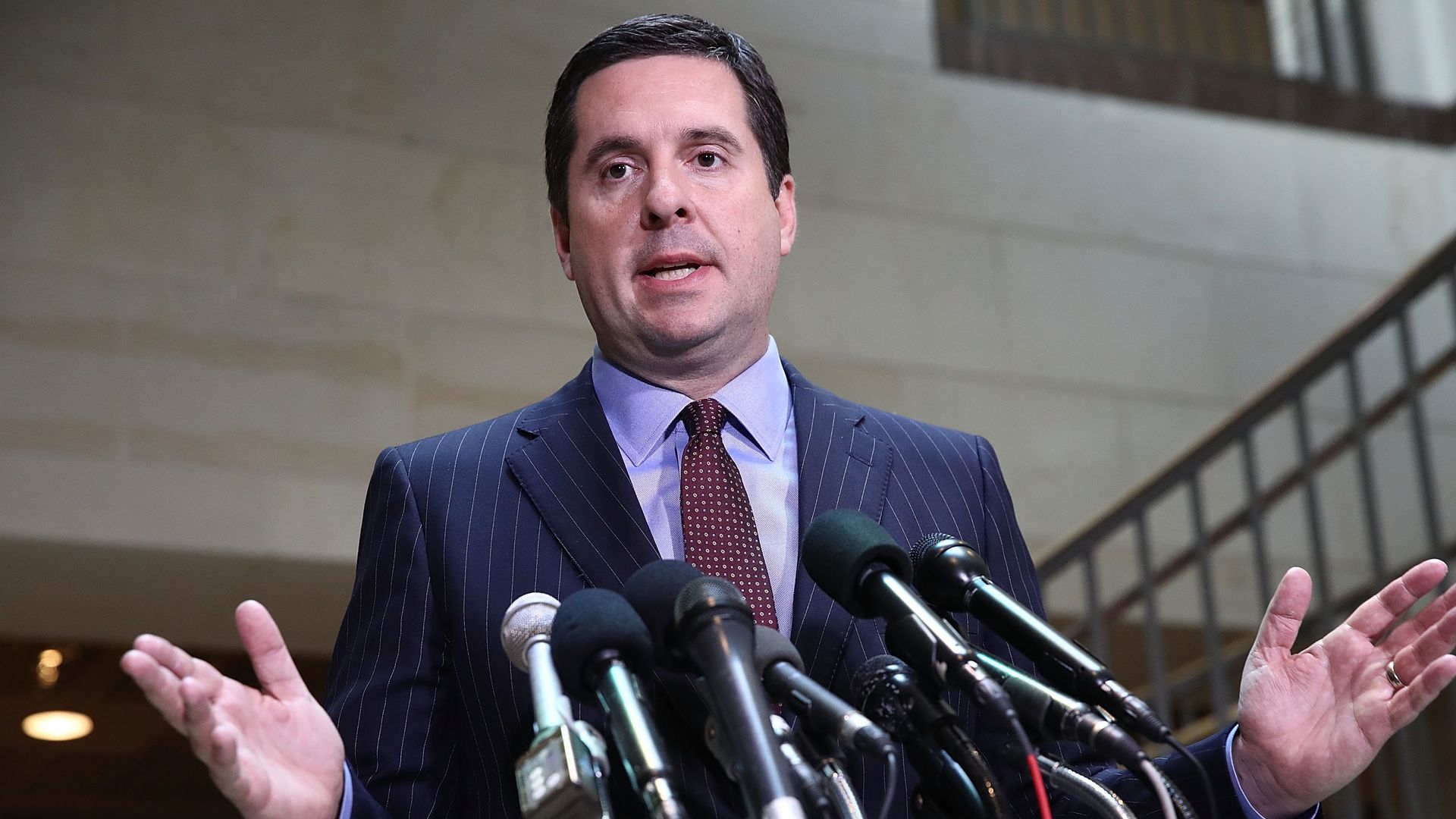 At the request of Rep. Trey Gowdy, Rep. Devin Nunes met with FBI Director Christopher Wray on Sunday to show him the contents of the classified memo drafted by Republican members of the House Intelligence Committee, reports Politico.
Why it matters: Nunes reportedly asked Wray to point out any "factual errors, national security concerns or material that could put FBI sources at risk." The House Intelligence Committee will be voting on whether to release the controversial memo Monday evening, amid outcry from Democrats who believe the document misrepresents the FBI's Russia investigation.
One more thing: Trump could block the release of the memo on security grounds, but that seems highly unlikely as he reportedly "erupted" after a senior DOJ official said releasing it would be "extraordinarily reckless."
Go deeper