Report: Dell plots path back to public markets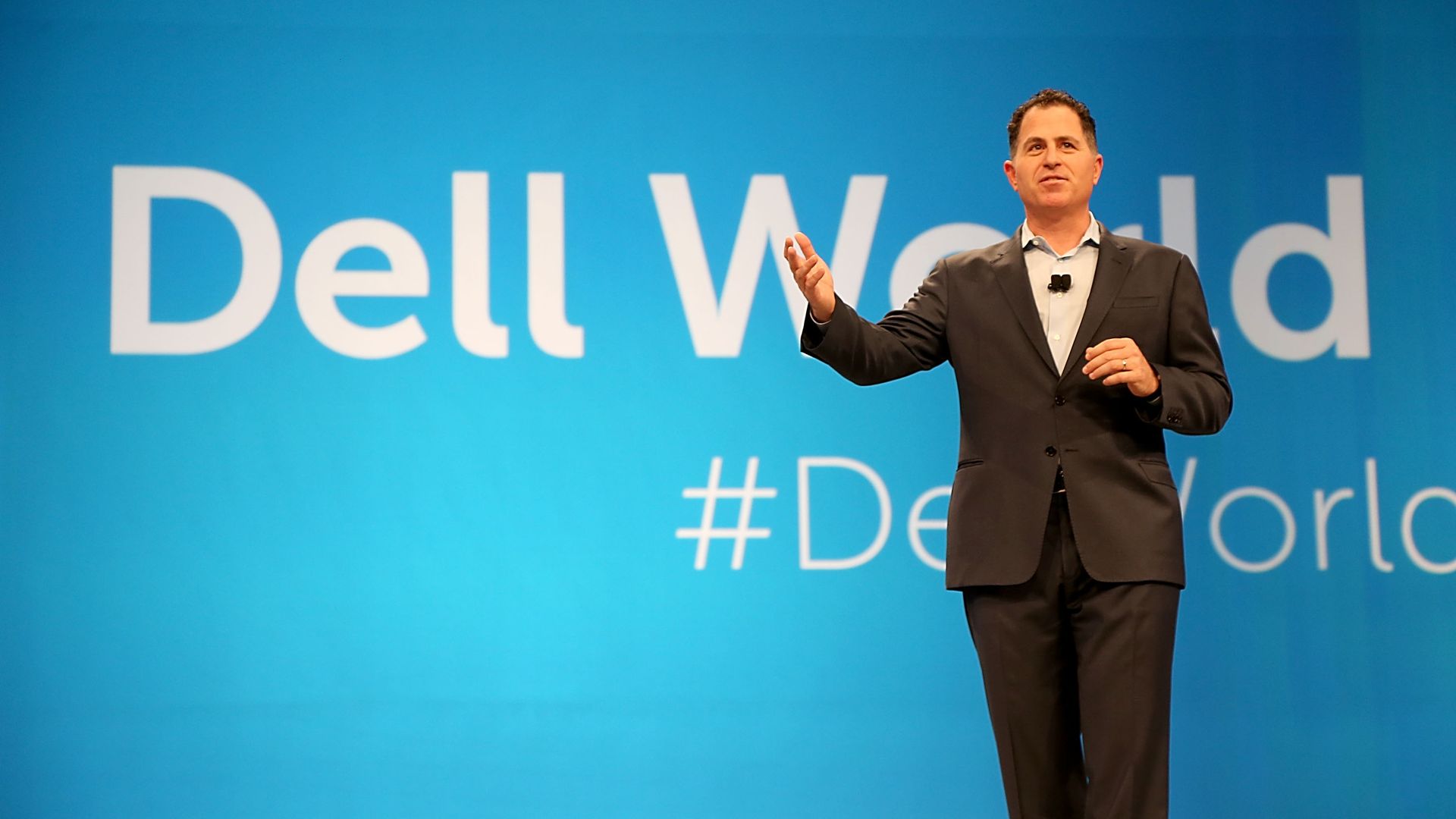 Dell is exploring a return to the public markets via a reverse merger with VMware, according to CNBC.
Why it matters: Dell wants to reduce a $50 billion debt load that was born of both its original take-private transaction and its subsequent purchase of EMC (through which it acquired 80% of VMWare). It's hard to imagine Michael Dell relishes rejoining the "circus clowns," but he may not have other viable options.
Go deeper