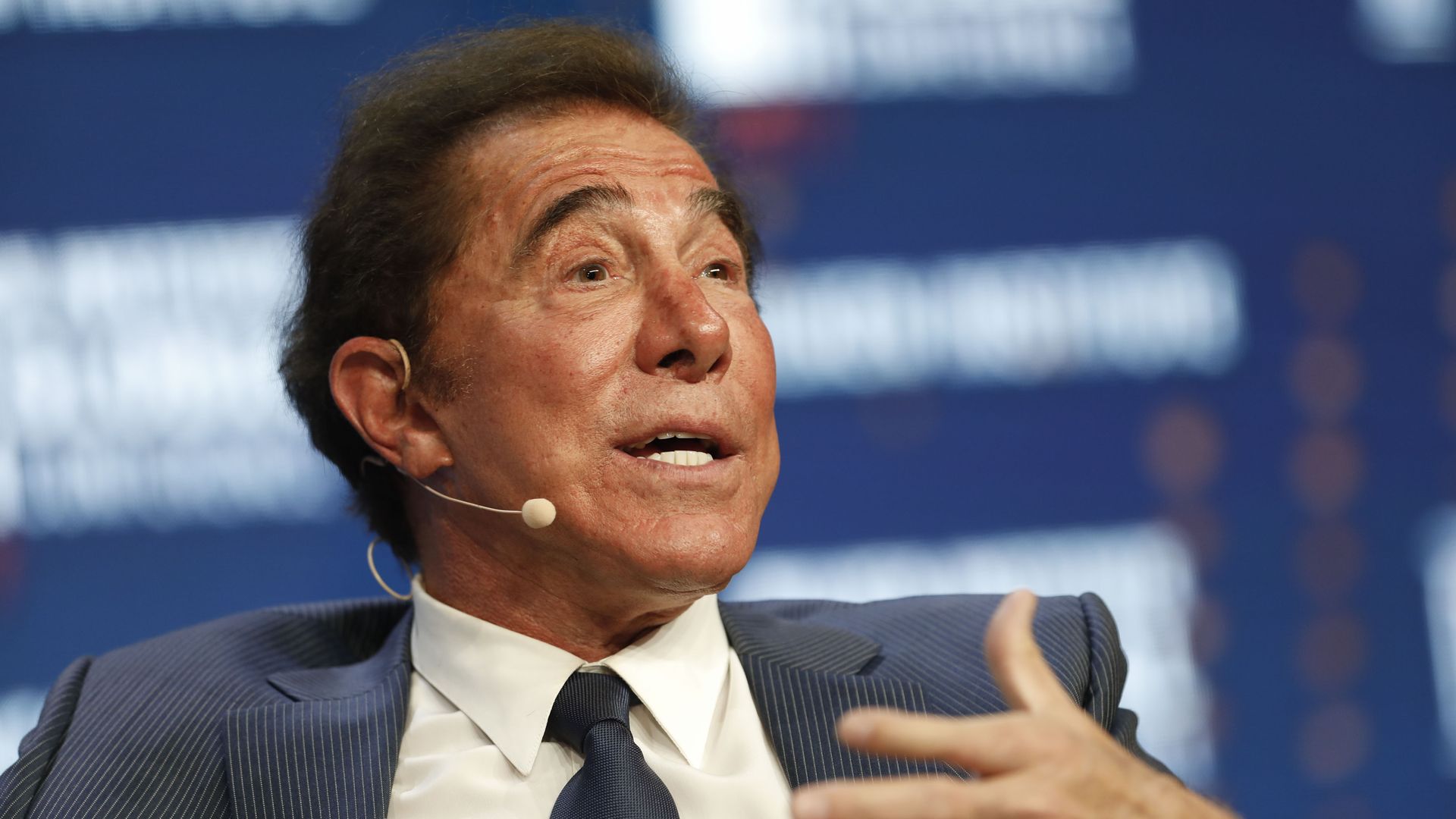 This week, the RNC cut ties with billionaire Steve Wynn after he was accused of sexual harassment and assault, and Sen. Marco Rubio promptly fired his chief of staff for inappropriate workplace conduct.
The big picture: Wynn and Reed aren't the first prominent Republicans to be accused of sexual misconduct, but both faced swift and public consequences as the GOP has its #MeToo moment.
Wynn resigns as Republican National Committee finance chair:
The RNC was being pummeled online for not taking immediate action after the Wall Street Journal reported dozens of allegations against Wynn for sexual harassment and assault.
CNN's Abby Phillip points out that the official statement makes no mention of the allegations.
WashPost's Bob Costa tweets: "On phone now, RNC member furious w/ RNC over 'silence' re: Wynn. 'We were in the dark for 24 hours. No guidance, no decision, nothing. I learned the news today from the media.'"
An RNC stalwart tells Axios' Mike Allen: "This was poorly handled [took too long, and RNC members left in the dark] but it's fleeting. No one cares who the RNC finance chair is."
Rubio (R-Fla.) "fired his chief of staff Clint Reed late Saturday night after determining that his top staffer violated office policies regarding proper relations between a supervisor and subordinates along with threatening to withhold employee benefits," per Miami Herald.
Rubio four-paragraph statement: "I had sufficient evidence to conclude that while employed by this office, my Chief of Staff had violated office policies regarding proper relations between a supervisor and their subordinates."
"We have taken steps to ensure that those impacted by this conduct have access to any services they may require now or in the future. Pursuant to the wishes of those victimized by this conduct, we will not be disclosing any further details about the incidents which occurred."
Go deeper